Tuesday night was not a good night for the state of Florida's professional baseball teams. The Tampa Bay Rays and Miami Marlins both lost; the Rays were shut out by the Arizona Diamondbacks 5-0, and the Marlins fell to the Minnesota Twins 6-4.
For the Rays, Tuesday night's game seemed like a golden opportunity to continue their recent streak of wins and get the season back on track. Instead, the Rays took another step backwards with the shutout loss.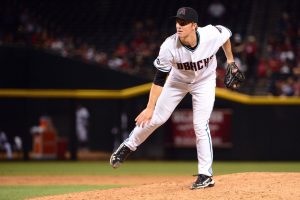 The Rays just could not get their offense going, only managing three hits the entire game. Rays' manager Kevin Cash said Diamondbacks' pitcher Zack Greinke was really good.
Matt Moore, Tampa Bay's pitcher, played well enough in the beginning of the game, only giving up one hit through the first three innings. However, he would give up a three-run homer to Jake Lamb in the bottom of the fourth and then a two-run homer to Paul Goldschmidt in the bottom of the sixth.
Cash still praised Moore after the game and said he was efficient.
The loss drops the Rays' record to 26-31.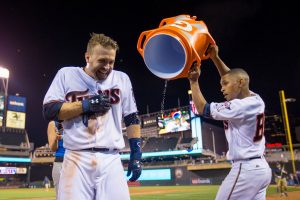 Up north, the Marlins were able to keep the game a little closer than the Rays managed to.
The Marlins actually held the lead, 4-3, through seven innings before Twins' centerfielder Robbie Grossman hit a home run in the bottom of the eighth to tie it.
The game would head to extra innings where Brian Dozier would blast a two-run homer to give the Twins just their 17th victory of the season.
All in all, the Marlins still lost despite outhitting the Twins 10 to 7.
Miami manager Don Mattingly said the Marlins just weren't able to add on to their lead to win.
Miami's record is now 30-28.