After adding a season-high 19 hits, the Miami Marlins (33-31) delivered a 13-4 road win against the San Diego Padres (26-39) on Monday night.
The story of the game was Ichiro Suzuki, who is only one hit away from tying Pete Rose's career MLB record of 4,256 hits. However, Ichiro's numbers won't technically be a record because over a thousand of his hits come from the Japanese league.
At 42 years old, Ichiro went 3-for-4 with an RBI while Adeiny Hechavarria's pair of hits batted in four Marlins' runs, including a three-run triple.
The end of the first saw the game tied at 1-1, but a seven-run third inning provided Miami with a cushion that they never lost. By the time the Padres allowed five runs in the fifth, the game was all but over.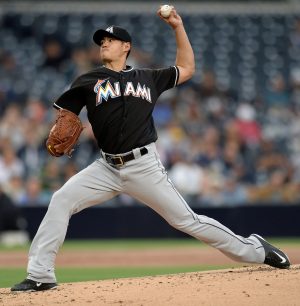 Marlins' catcher JT Realmuto says the offensive production was refreshing. A day prior Miami failed to get a runner past first base against the Diamondbacks.
Wei-Yin Chen improved to 4-2 on the season, earning the win for Miami despite allowing four solo homers in six innings.
Marlins manager Don Mattingly says Chen's pitching was impressive considering how long he had to wait in between certain innings.
Colin Rea fell to 3-3 on the season after what would be the shortest start of his career, allowing nine hits and eight runs.
Chen, who has never recorded a career hit, was the only Marlins' starter that failed to get on base.
The Marlins will be back in action against San Diego Tuesday night with first pitch set for 10:10 p.m. Tom Koehler (4-6, 4.36 ERA) is expected to start on the mound for Miami, while Drew Pomeranz (5-6, 2.44) will get the nod for the Padres.