The Florida volleyball team is set to welcome the 2016 season ranked as the number ten team in the nation. A week-and-a-half from now, the Gators will be on the road opening up the season in Eugene, Oregon. During their time on the West Coast, they will face the Nebraska Cornhuskers—the defending National Champions—on August 26 and then on August 27 the Gators will meet the Oregon Ducks.
Head Coach Mary Wise and her Gators spent yesterday afternoon talking with the media about the upcoming season, the offseason, and a little bit of last season.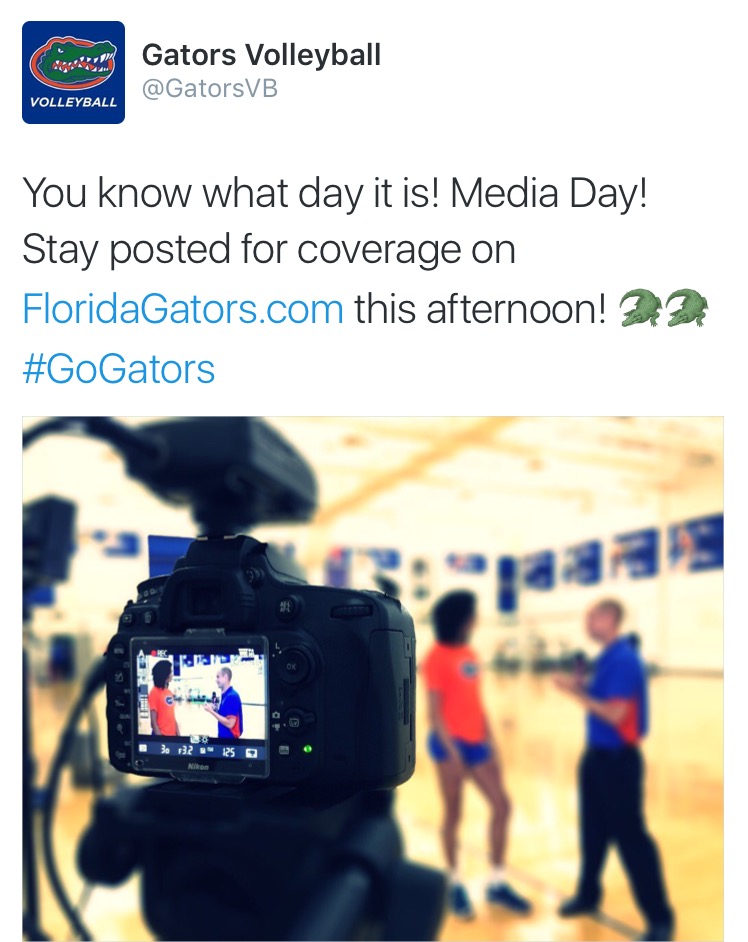 Florida prepares to utilize a total of nine newcomers on the squad, along with cherishing the All-American returners in Carli Synder, Rhamat Alhassan, and Alex Holston.
Preparing for the season, junior Rhamat Alhassan says this being her third year, she's been focusing on how she can improve the little things about her individual-play that could benefit the whole team.
With the O'Dome renovations still in progress throughout the duration of the volleyball season, this season will look a little different to Mary Wise entering her 26th year at Florida. The Lemerand Athletic Center is the location for the scheduled home games, which will serve as a new atmosphere for both players and fans.
"It's going to be our goal, just like it was last year to play our best volleyball at the end. If we can do that, this team has a chance to be pretty special," said Wise.
The returning Gators and many fans won't forget the controversial call against Texas in the NCAA Tournament last season, but this team and the supporters have something to chomp about in this upcoming season. On Wednesday, Florida was picked to finish second in the SEC despite the number of newcomers on the roster. Something's brewing in Gainesville.