Although the Jaguars have lost their first two games this preseason, there is still reason for optimism in Jacksonville once the games start counting come September. Much of that optimism centers on the play of quarterback Blake Bortles, who threw for two touchdowns and had a quarterback rating of 134.5 in the Jaguar's 27-21 loss to Tampa Bay on Saturday.
https://twitter.com/NFL/status/767454998082969600
Bortles himself has said he feels more comfortable in the system this year, specifically in the red zone. An improvement in that area could mean trouble for opposing defenses, as only Tom Brady threw more touchdown passes than Bortles' 35 last season (Brady had 36).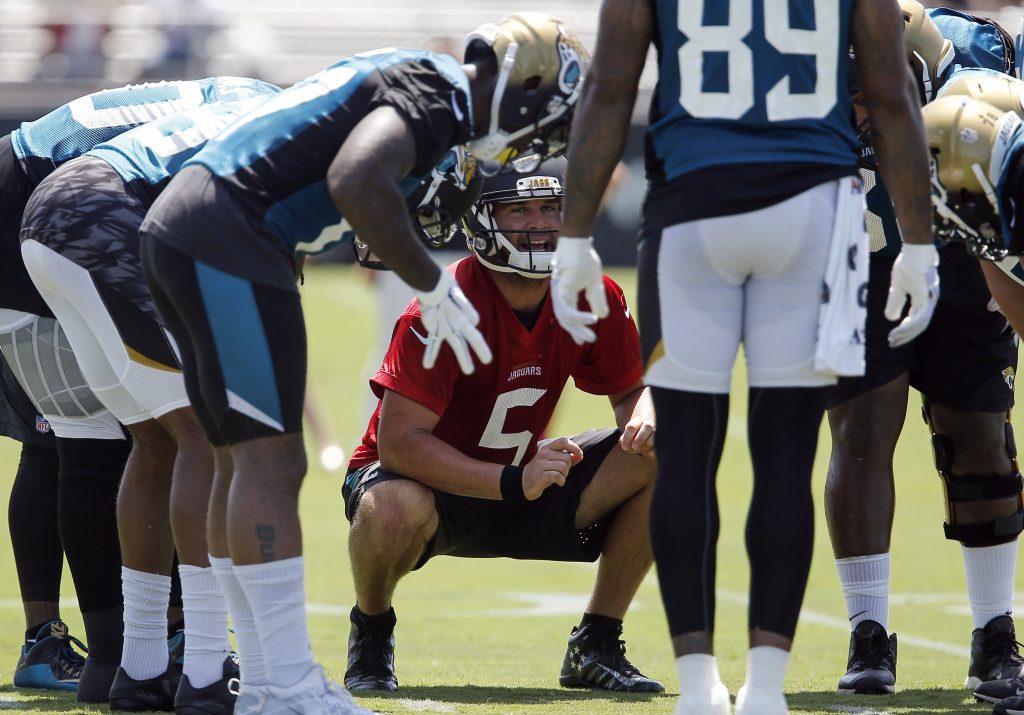 An improvement in completion percentage has also been apparent in the albeit small sample size this preseason, as Bortles has completed 79.2% of his passes. With Bortles looking to complete over 58% of his passes for the first time in his career this year, this is a significant jump.
The relationship between Bortles and his young receivers could be crucial to how much the Jaguars can improve from their 5-11 campaign in 2015. Allen Robinson (22 years old) and Allen Hurns (24 years old) are both coming off a season where they each caught double digit touchdown passes, giving Bortles plenty of options in the passing game.
The Jaguars will play their third preseason game on Sunday August 28 when they host the Bengals.