NEWBERRY, Fla.— The Newberry Panthers came into this match up as the underdogs, but in the end, the Panthers clawed their way to a 40-22 win over Union County on Friday night.
This win builds undefeated Newberry's resume with three wins and adds to the possibility that Newberry could be a big factor in Class 1A this season.
A host of Panthers filled up the stat sheet. One in particular would be sophomore running back Jakhi Mitchem. Teaming with numbers put up by fellow Panther Jacquez Jerigan, Mitchem carried the ball 16 times for 187 yards and four touchdowns.
Union County didn't go out without a fight. The hunger and determination was definitely in the Tigers' eyes, but four turnovers that led to Newberry points were too much to overcome.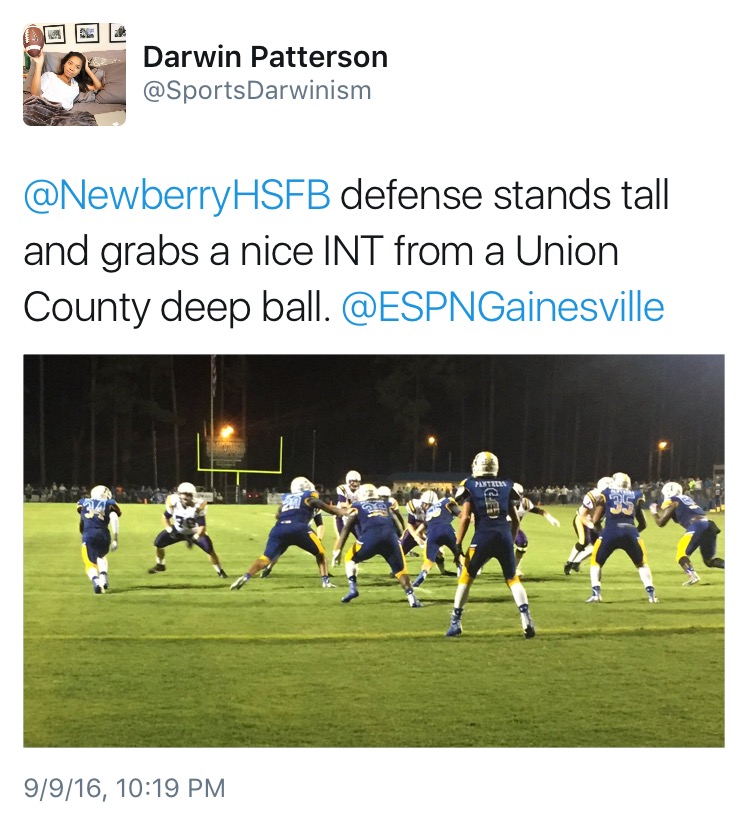 Newberry's defense wouldn't allow much to unfold for Union County's offense. Panther defensive lineman Cory Durden was there to deflect a lot of passes—one led to a 55-yard run which set up Newberry's offense to score on the next drive.
The Tigers kept the Panthers within reach in the first-half, but the second-half—whatever Newberry's coaching staff said to their players in the locker room at halftime got the ball moving for the Panthers and they never looked back.
Friday night marked a Newberry win over Union County for the first time since 2012. You can definitely hear the Panthers have their roar back—their fans feel it too.
Up next: Union County (1-1) plays host to Hillard for the start of district games. Game time is set for 7:30PM. Newberry (3-0) opens up their district play at Williston. Kick-off is scheduled for 7:30PM.