The Thursday Night Football matchup will take place in Levi's Stadium as the San Francisco 49ers host the Arizona Cardinals. Both teams go into the game with a 1-3 record and struggles of their own.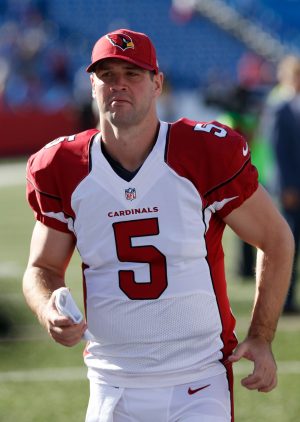 The Cards
Arizona is coming off a rough couple of weeks, losing to both the Buffalo Bills and LA Rams. They need to win this game to remain in contention for a spot in the playoffs. However, they'll have to do so without starting quarterback Carson Palmer, who suffered a concussion in Sunday's game against the Rams and has not yet been cleared to play. Backup QB Drew Stanton says he's ready for the opportunity to step up.
The Niners
On the other hand, San Francisco's losing streak is not as unexpected. They have lost the last three games and are looking to turn their luck around tonight. One major key they need to focus on is improving their run defense. Arizona's running back David Johnson has been averaging 4.69 yards per carry on 64 attempts, which poses a true challenge to the 49ers' defense.
On the offensive side, San Francisco's quarterback Blaine Gabbert says they're preparing for a tough divisional opponent.
Other Key Injuries
As for San Fran's injury report, linebacker NaVorro Bowman is out due to a season-ending achilles injury and defensive lineman DeForest Buckner is out with a foot injury.
Kick off is set for 8:25 p.m.