The regular season is over and many area teams are gearing up for the start of the postseason on Friday night. The Buchholz Bobcats will open up  their play by hosting the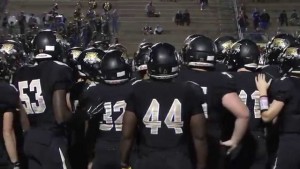 Hagerty Huskies.
Buchholz comes in with a strong 7-2 overall record and went undefeated in their district. They've put up some impressive stats as well. The team has 192.3 receiving yards p/g, 82.7 tackles p/g, 27 sacks, and 15 interceptions. Head coach Mark Whittemore says both sophomore quarterback Cam Orth and the team's overall defense have made major improvements throughout the season.
Although Hagerty suffered one district loss, that was their only loss all season. They hold a 9-1 record coming into tonight's game. And they have yet to lose a game on the road. Whittemore says the Huskies have an offense that is near impossible to stop, and his Bobcats have been working overtime on defense to prepare for this.
Kick off is set for 7:30 p.m. Friday night at Buchholz.