GAINESVILLE, FL – The Atlanta Falcons have made it to Super Bowl 51, and two rookies are a major reason why the Falcons will be playing the Patriots on February 5th in Houston. Former Florida Gators Keanu Neal and Brian Poole both are key starters on the Falcons and both made a major impact in the win over the Green Bay Packers in the NFC Championship game Sunday, they were the first and second leading tacklers. The Falcons "junkyard dogs" defense have seven starters in the first or second year in the NFL, Neal and Poole being two of them. During postgame Neal shared his love for his teammates and says they proved to everyone today the Falcons know how to play defense. 
Former Gator greats Keanu Neal and Brian Poole cheering on the #Gators from the sidelines pic.twitter.com/n87GITIwQ3

— Ashlyn Sullivan (@ashlynrsullivan) December 3, 2016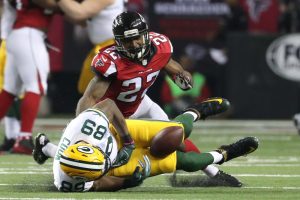 KEANU NEAL
The Falcons drafted Neal as a safety in the first round of the 2016 NFL draft with the seventeenth pick. In the NFC showdown with the Packers, Neal had six combined tackles and one assist. This will add on to his 106 recorded tackles and five forced fumbles in the 2016 season. After the Falcons win, Neal could not wrap his head around his team making it to the Super Bowl, however he was not surprised due to the teams hard work dating all the way back to training camp.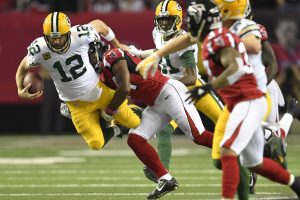 BRIAN POOLE
The undrafted rookie has made a lasting impact on the Falcons defense this season. Poole played in all 16 games of the season and started nine of them. He totaled 59 tackles, 10 pass deflections, one sack and one interception during the regular season. In the NFC championship, Poole was the team leading tackler with seven stops.
SUPER BOWL BOUND
With Neal and Poole heading to Super Bowl 51, this means the Florida Gators have had a former player on a Super Bowl roster for 15 straight years. This goes back all the way to the 2003 season where the Tampa Bay Buccaneers and beat the Oakland Raiders, three Gators were in that game. The Falcons and the New England Patriots will face off in the Super Bowl on February 5th in Houston Texas.