The Georgia Bulldogs and Tennessee Volunteers will face each other on Saturday afternoon at Knoxville, Tennessee. Both teams have had struggles in the SEC in a season that will be hard to remember for their fans. The Bulldogs currently have a 13-11 record, but have a 4-7 record in the SEC; the Volunteers have a 14-10 record, but have a 6-5 record in the SEC. Tip-off will be at 4 p.m.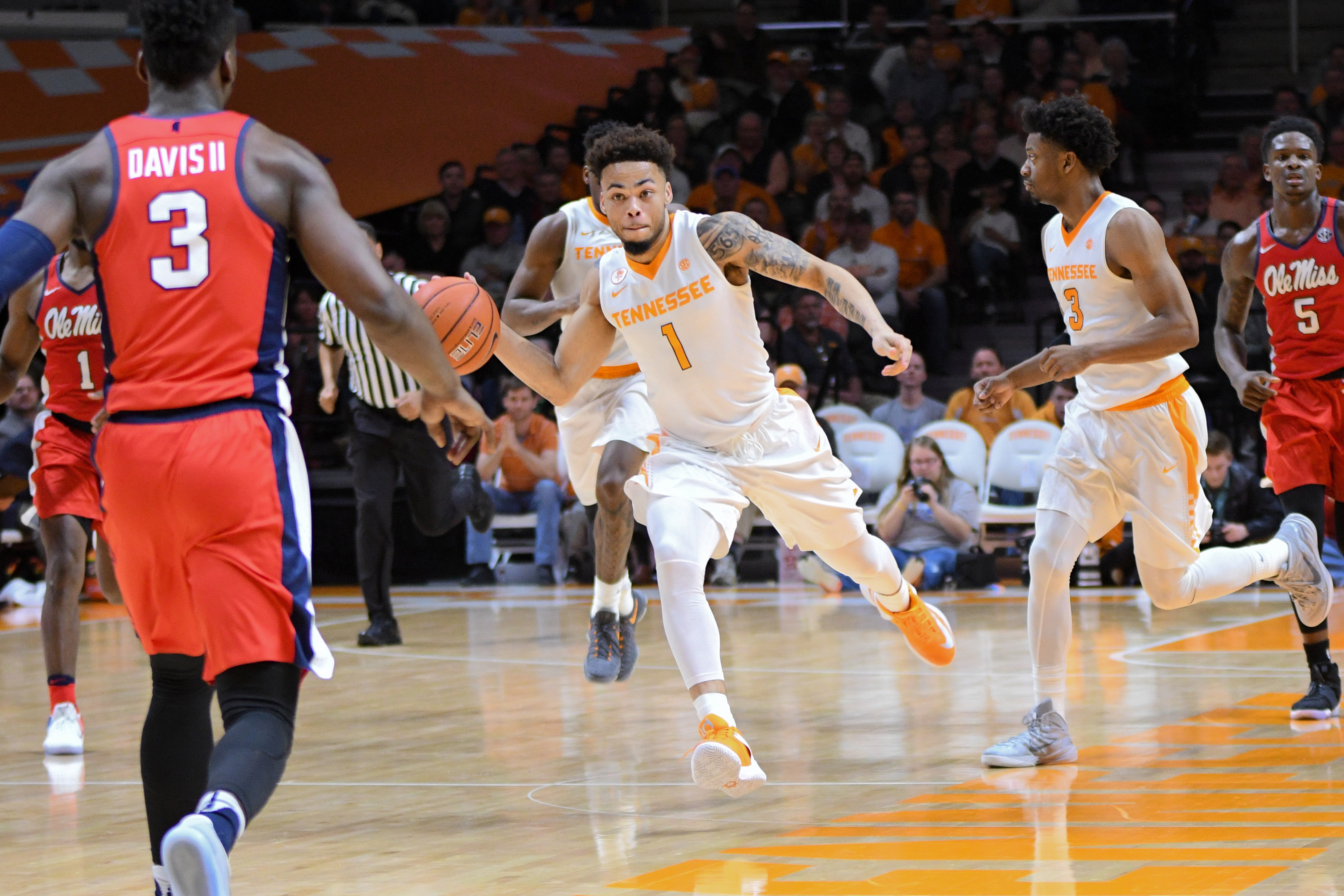 Volunteering to Pass the Ball
This season, the Volunteers have not found a player who can be a consistent orchestrator when running the offense. Both Lamonte Turner and Jordan Bone are the leaders in assists of their team while averaging 3.1 and 3.0 assists per game respectively. And they are not even the members of the backcourt who have seen the most minutes this season. Robert Hubbs III, Jordan Bowden and Detrick Mostella are the team-leading guards in minutes this season while averaging 31.9, 22.8 and 21.5 minutes per game respectively.
This is something that the team will need to take care of because every team needs an offensive nucleus that can take the role of the leader and pull the strings of every offensive transition.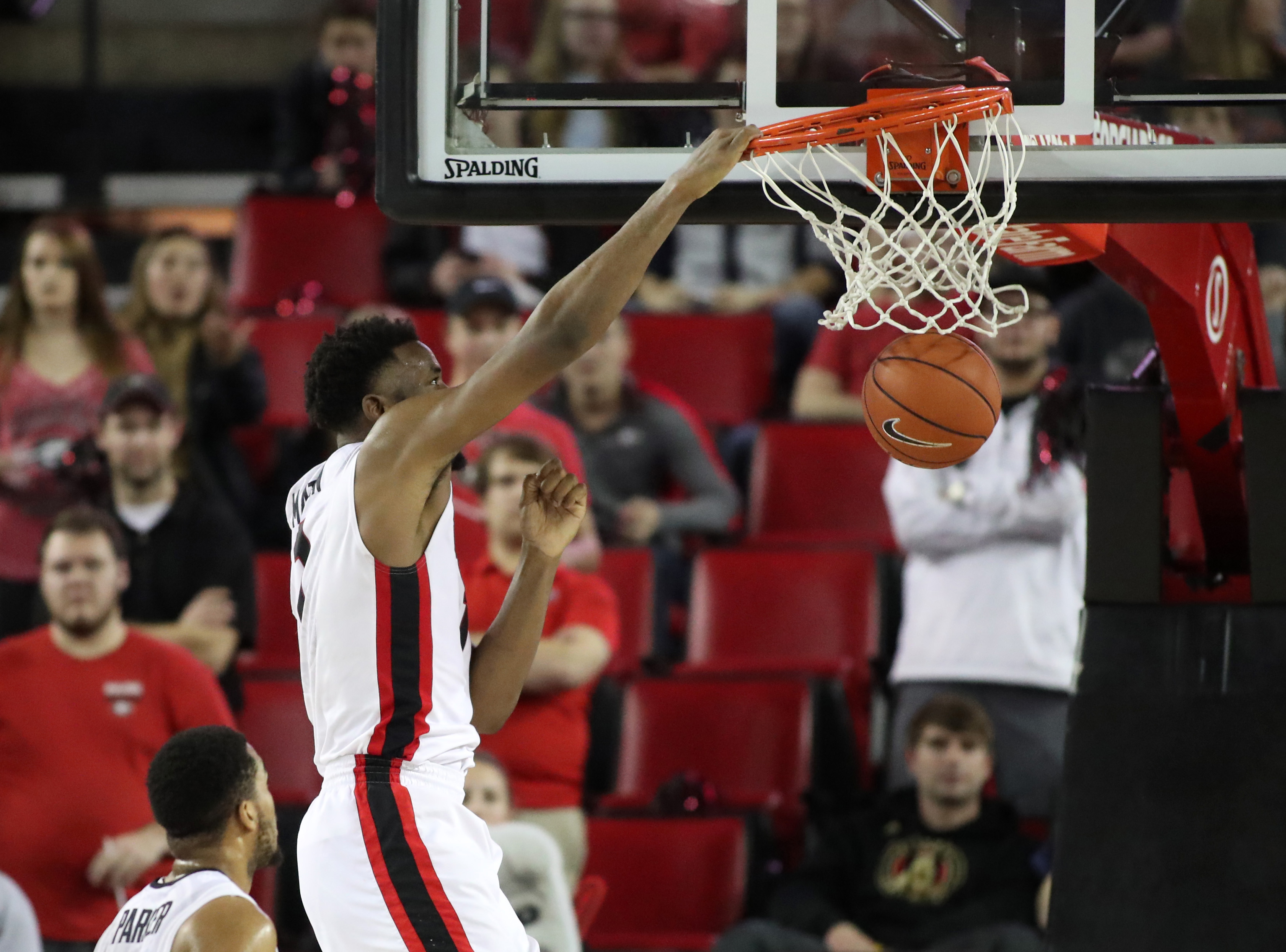 You Gotta Feed The Big Guy, Frazier
Yante Maten's impressive season performance on the offensive end might be the only point to highlight from the Bulldogs' season. The forward has been an staggering force in the low post. He knows how to use his athletic body to create his own space when attacking the paint and beating rivals to grab rebounds. Maten is the team leader in points (19.7) and rebounds (7.2) per game this season.
In order to succeed on offense, the Bulldogs will need that the combination between Maten's dominance inside the paint and J.J. Frazier's playmaking abilities are at their best – Frazier is the team leader in assists per game while averaging 4.2. The Maten-Frazier duo is the classical connection between a big man and a point guard. Both players will have to be excellent at being in constant motion, reading each other's movements and connecting through the pick-and-rolls.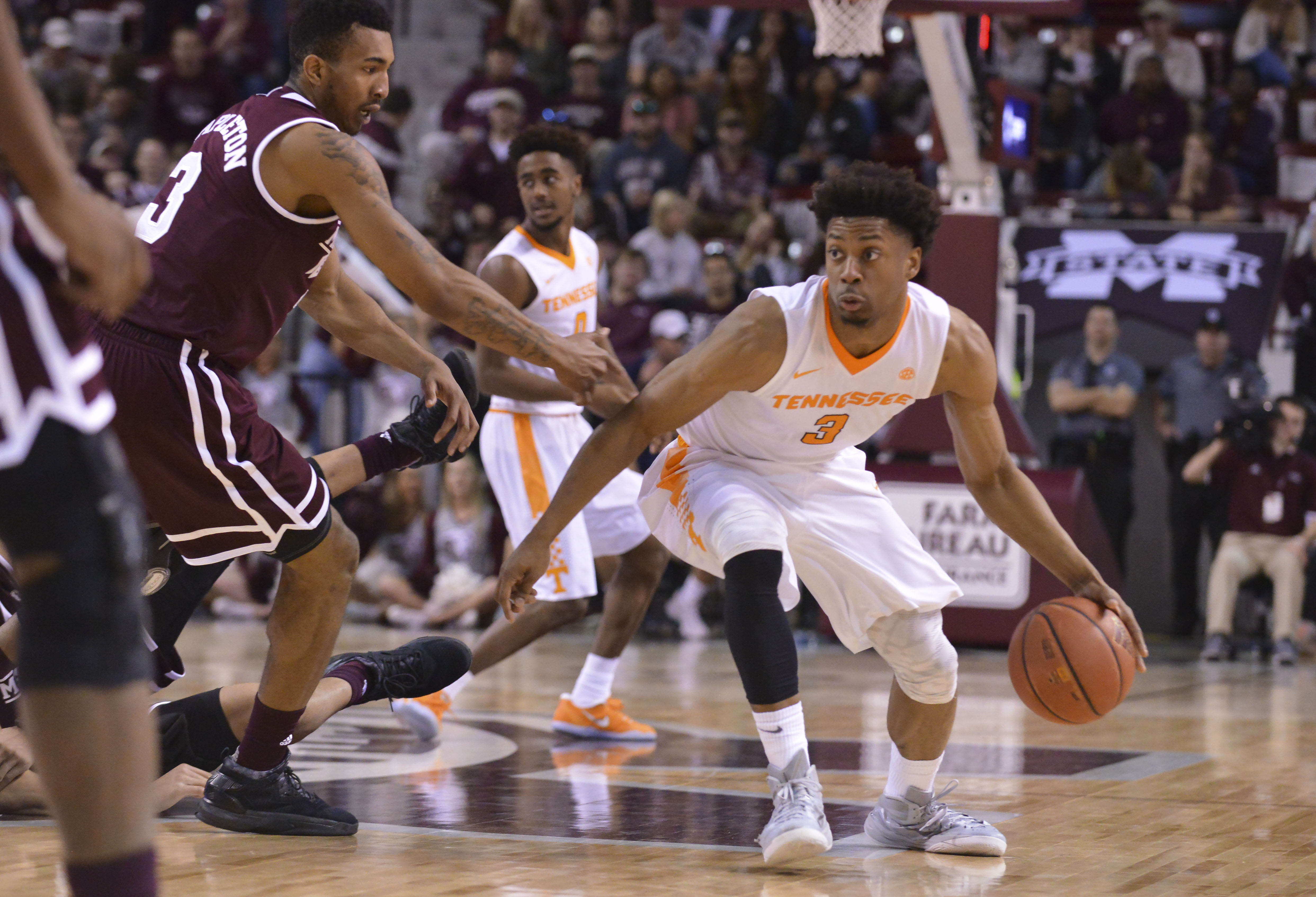 The Need of a Volunteer to Help Robert
The Volunteers have had the problem of depending too much on Robert Hubbs III's accuracy and athleticism this season. He is the team leader in minutes (31.9) and points (14.5) per game – not to mention that his field goal percentage is .500. Hubbs III is great at using his versatility and footwork to drible defenders while being on traffic and attacking the net. Players like Grant Williams and Mostella need to provide more support for him in order to give more dynamism to the ball-movement and fast-breaks.