Game Preview
The FHSAA Class 1A Boys Basketball State Championship semi final stage is set. The Hawthorne Hornets will be facing the West Gadsden Mighty Panthers tomorrow at a neutral site in Lakeland. Hawthorne is 24- 5 on the season and is coming off a huge win against the No.1 Madison Cowboys 69-53. Meanwhile, West Gadsden is 23-6 on the season and is coming off a 52-43 win against Chipley.
What Both Teams Need
After Hawthorne beat Madison County at home, the Hornets extended their home wining streak to 36 straight. In an interview with Steve Russell on SportsScene, Hawthorne's head coach Greg Bowie explained what has to go right in order to get the win against West Gadsden. The Hornets' head coach also said that the team did pretty well offensively but needs to start converting more of their 3 pointers.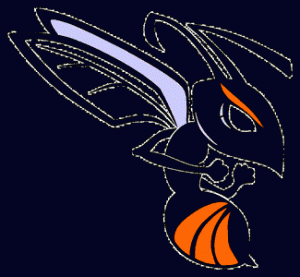 Head coach of the West Gadsden Mighty Panthers Andrew Moten believes his team needs to play an up-tempo game against Hawthorne. The Panthers don't have a point guard that can really move the ball, and need fast pace offense to help move things along.
Key players
Andrew Moten expressed in the interview how versatile Andrew Reddick is for the team. Reddick was the teams' second highest leading scorer in last week's win over Chipley with 11 points. He also converted 5 of 8 free throws.
Another player that really stepped up in that game was Mark Bradwell. He was the leading scorer for the Mighty Panthers with 16 points in the game.
For the Hawthorne Hornets, the the big man to watch for is Devin Lawrence, who was the leading scorer with 23 points in the win over Madison County. Lawrence also went 7 of 8 in free throws made, had 6 assists and 5 steals.
Game Time
The game is set to tip off at 10 a.m. on Tuesday.  You can watch the game live on The High School Sports Network.