Conference play for Santa Fe College's baseball team starts March 1 and the grind to win the conference starts.
Last season, the Saints won the JUCO World Series.  This year, the team is looking to get back to the World Series, but have suffered from injuries.  The Saints used non-conference play to test out different things to help them win games.  Head Coach Johnny Wiggs says last season had very few bumps in road for Santa Fe.  This year, they've had many bumps, but are still finding success.
Before Conference Play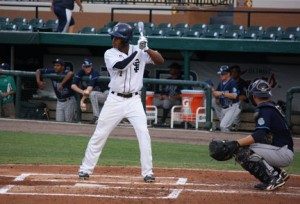 Santa Fe is 15-6 so far this season.  They struggled with injuries and lost their center fielder for 17 games and their second baseman for six games.
The team's batting average sits at .276 and they've hit 10 home runs this season.
Santa Fe did suffer a tough 17-7 loss to Polk State.  The team learned a lot during the pre-conference part of the season, especially in the game against Polk State. Wiggs says non-conference play is a time to find things out about the team.
How The Team Looks
The team has solid pitching this year with four starters.  The best out of the four is also the closer, Troy Bacon. Wiggs says Bacon is a versatile player.
Bacon has pitched 14.2 innings with 26 strikeouts and four walks.  He has signed with Mississippi State for next season.
The strongest batter is center fielder Alex Goebel who has a  .368 AVG, seven doubles and 16 RBIs.
There are five players who already have 11 or more RBIs for the season:
Brandon Hernandez- 14 RBIs
Dillon Reed- 14 RBIs
Stephen Smith-11 RBIs
Alex Goebel- 16 RBIs
Wyatt Meisterhans-11 RBIs
The team is nationally ranked no. 5 by Perfect Game.  There are a lot of expectations for the team to get back to the World Series.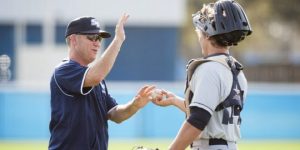 The Saints will play at Florida State Jacksonville for their first conference game.  The team has a lot of depth in different positions, which started because of the injuries early in the season. Wiggs says more people showed how they can contribute in the early season.
Santa Fe and Florida State Jacksonville will face each other on the field March 1 at 3 p.m.