March Madness continues with a battle between Louisville and Jacksonville State this afternoon. Friday's match up features an experienced veteran versus a hard fought rookie.
Back Again
No. 2 seeded Louisville (24-8) returns to the NCAA Tournament after a self-imposed ban from postseason play in 2016.  A year ago, the then 16th ranked Cardinals ended their streak of nine March Madness appearances- including four straight Sweet 16's, two Final Fours and the 2013 national championship- after the infamous "Escort Scandal", in which former director of basketball relations Andre McGee was accused of paying escorts to entertain recruits.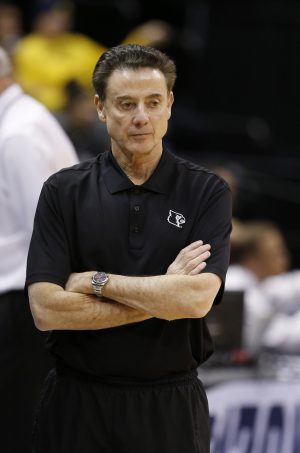 The announced ban came as a shock to players, who were riding the excitement of defeating the then No. 2 North Carolina Tar Heels. With disappointment, the 2015-2016 Cardinals watched as the Sweet 16 and Elite 8 were played on their home floor. This year, they're back and ready to make up for lost time.
While Louisville took a year off, they still have much more experience under their belts.  The Cardinals have advanced to the Final Four 10 times and have won three NCAA titles- 1980, 1986 and 2013. Head coach Rick Pitino has coached in the NCAA tournament 21 times and has a 53-18 record in the tournament.  Louisville struggled at the end of the season, going 2-3 in their last five games, including losses to Duke and North Carolina.  However, the Cardinals have one of the deepest rosters in the tournament and boast the nation's sixth-best defense and and sixth-hardest schedule.  Louisville is led by Donovan Mitchell (15.7 points), Quentin Snider (12.7), and Deng Ade (11.9 points and 4.5 rebounds).  Regardless of their record as of late, Pitino says his team is practicing hard and improving ahead of tournament play.
If the Cardinals do advance, they could potentially face Michigan, a rematch of the 2013 NCAA Title game.
First Dance
This is the Gamecock's first time at the Big Dance. No. 15 seeded Jacksonville State (20-14) earned their tournament bid by taking down Ohio Valley Conference top seed Belmont and then second-seeded Tennessee-Martin on consecutive days. The Cardinals are the sixth-most improved team in the nation, improving their record by 10.5 games from just a year ago (8-23). This success is credited to first-year head coach Ray Harper.  Before landing the head coaching gig, Harper served as an assistant at Western Kentucky for four seasons. During his time there, Western Kentucky played Louisville four times.  This familiarity earns Jacksonville State respect from their opponents.  Louisville's Pitino says his team appreciates the Gamecock's strengths and Harper's coaching abilities.
The No. 15 Gamecocks have No. 2 Louisville in Indianapolis! #MarchMadness pic.twitter.com/6Ioa9GzZko

— JSU Men's Basketball (@JSU_MBB) March 12, 2017
Four of the Gamecocks' five starters enter March Madness averaging more than 10 points per game. Juniors Malcom Drumright (12.6) and Norbertas Giga (10.4) as well as seniors Greg Tucker (11.3) and Erik Durham (11.1) lead the team. They became the first Cardinal quartet to finish the season averaging double figures since 2013.
The Cardinals face the Gamecocks at 2:45 in Round 1 of the NCAA Tournament.