Who Is Becky Hammon?
Becky Hammon spent her college years at Colorado State being a top-performer for the Rams women's basketball team. Hammon finished off her career as an All-American and lead the team to the NCAA Sweet Sixteen in the 1998-1999 season.
The Western Athletic Conference Mountain Division's player of the year went on to become the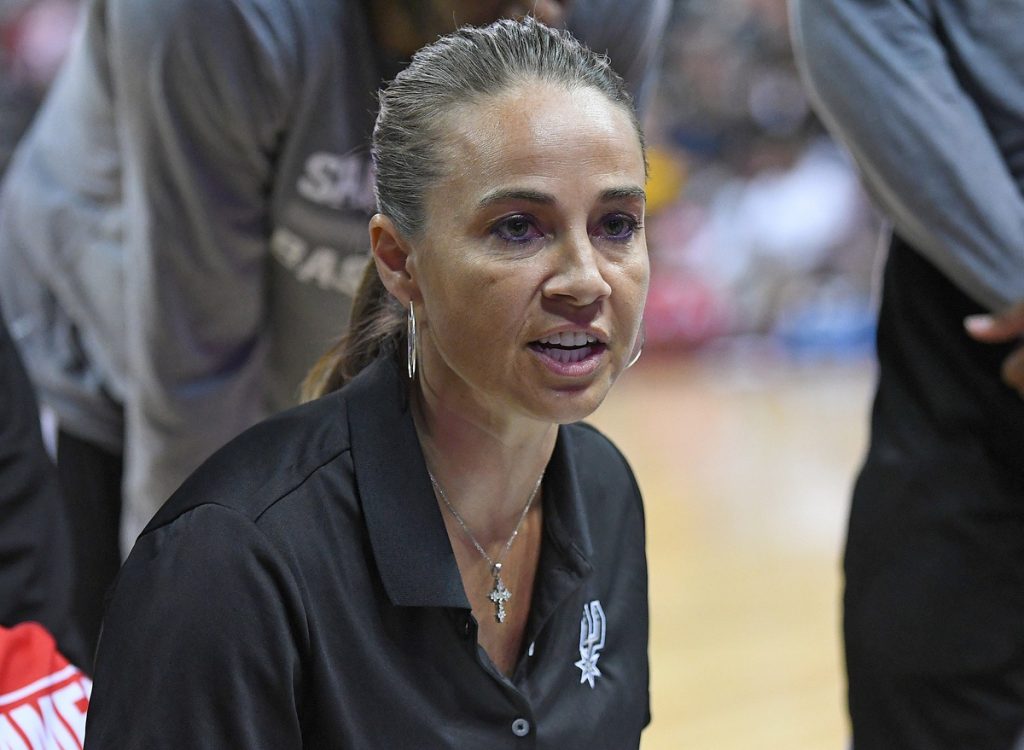 conference's all-time leading scorer. She also went on to be undrafted by the WNBA. But, in May of 1999, Hammon found her WNBA home with the New York Liberty.
She would go on to score her 2,000th WNBA career point as a Liberty. However, in 2007 Hammon was traded to the San Antonio Silver Stars. At this moment in her career, is where it really began to take off.
Hammon averaged 17.6 points per game and led the Silver Stars to a WNBA-best 24-10 record. Little did she know and little did the sports world would know, this would become just beginning for her in the city of San Antonio.
Introducing Coach Hammon
Once her WNBA career came to an end, Becky expressed much interest in coaching. It was July 2013 when she tore her ACL against the Los Angeles Sparks. Sitting out and rehabbing an injury can be the worst time for an athlete. For Hammon, this time may have sparked something bigger than a women's basketball player.
Throughout her year-long recovery, Hammon accompanied the San Antonio's Spurs during practices, coaches' meetings, and even games. It became such a frequent thing that the team began to ask Hammon her opinions on team decisions.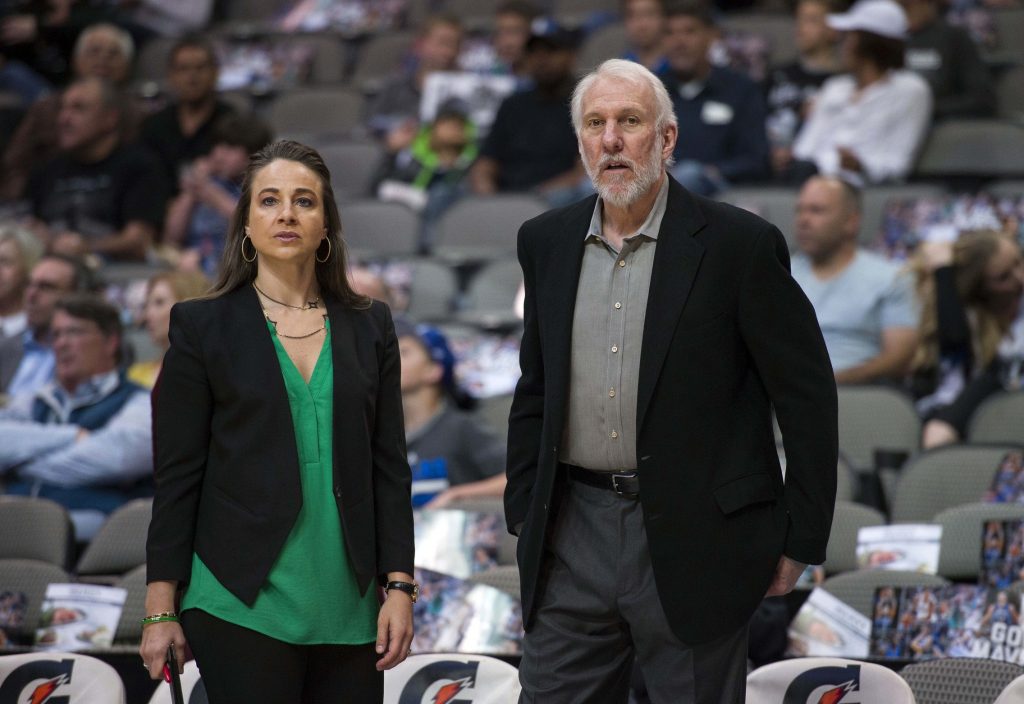 July of 2015 Hammon became the first ever female head coach in the NBA's Summer League when the Spurs announced their decision to have her coach. In that summer, she led the Spurs to a Las Vegas Summer League title. It was only right from that point on to make her an assist coach behind future hall of fame coach and Spurs head coach, Gregg Popovich.
Fast forward to 2016, Hammon became the first woman to be a part of an NBA All-Star Coaching Staff. It's safe to say Becky is moving in the right direction of the dream of becoming the first ever head coach of an NBA team.
Why Say No To Florida's Offer?
On Monday, Florida announced they hired Cam Newbauer to take over the women's basketball program. Earlier this month they parted ways with ten-year head coach, Amanda Butler. Once the news broke about Butler, numerous reports started to surface about Becky being in the running to take over the program.
It was reported that the Florida jobs would've been a higher salary than her salary now in San Antonio. Not to mention, she would be in charge of a program… not an assistant.
So why did she turn Florida down?
No one can truly know the real reason behind her turn down to Florida—Except for Florida and Becky Hammon. But, there's been reports and assumptions. Could she have turned the head coaching position down because it would put her back in women's basketball? She's already made a name for herself in the NBA. She's already made progression within the NBA—Steps closer to her overall dream. If she took the Fl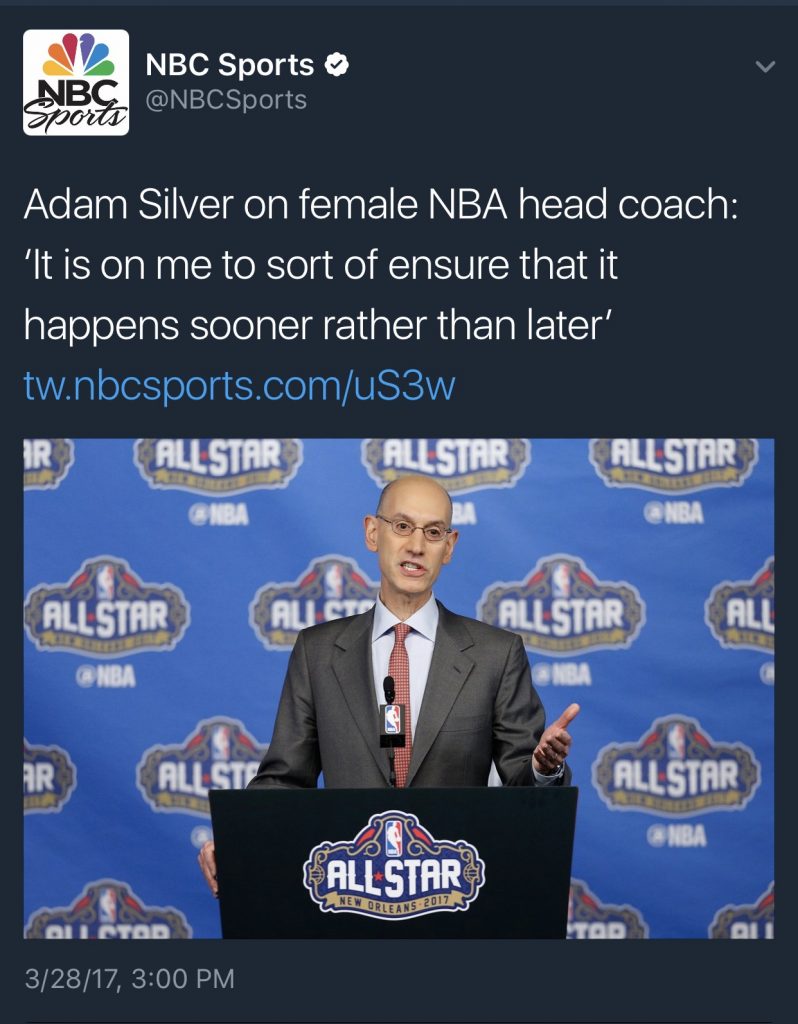 orida job, it could've set her back from breaking into a head coaching position in the NBA.
Ironically, NBA Commissioner, Adam Silver spoke today and says he expects to have a woman head coach, "sooner than later."
Could Becky Hammon be that woman?
Only time will tell, but what we do know is she opted to stay with the San Antonio Spurs over the Florida Gators and Cam Newbauer is the new head coach of the Florida Women's Basketball team.