The NCAA Academic Progress Rate scores were released Wednesday, and they prove that the University of Florida takes the definition of student-athlete seriously. Three Florida Gator teams scored a perfect 1,000 and every Gator team scored above 970. The scores are biased on the last four academic years (2012-2013 through 2015-2016) and monitor their eligibility, retention and graduation for the student-athlete's on scholarship.
Division I APR data released later today. What is APR? How is it calculated? https://t.co/I8GpZbWxGX pic.twitter.com/seiQEyYJwc

— NCAA Research (@NCAAResearch) May 10, 2017
Continuing to progress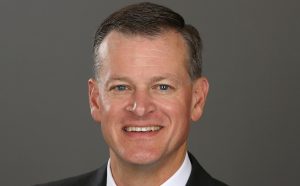 The Gators keep improving; out of the 19 teams at the university, 13 received the same or better scores than the previous year. Also, 13 of the teams either met or exceeded their sport's national average.
Florida's Athletic Director Scott Stricklin said was very pleased.  "In athletics, we keep score, not just on the playing field but also in the classroom… These recent APR scores show that University of Florida student athletes not only win championships, but perform at a high level in their academic pursuits," he said.
Beating the Competition
Four Gators teams found themselves in the top 10 percent of their sport. Three of those teams, men's and women's tennis and women's golf all had perfect scores of 1,000.
ICYMI – great things are happening on and off the court! #GoGators https://t.co/KIqiLB2k4h pic.twitter.com/wBx9FCrYoG

— Gator Women's Tennis (@GatorsWTN) May 4, 2017
The other team in the top 10 percent were men's basketball which had a score of 990; the national average for men's basketball is 966.  The Gator football team, also beat the sport's national average of 962, by receiving a score of 980.
Otis Hawkins Center at Farrior Hall
A notable reason for the Gator success off the field would be their study hall, the Otis Hawkins Center at Farrior Hall. Farrior Hall opened in 1995 and has changed immensely over the years. Just last year on June 27th, the Otis Hawkins Center opened its doors after $25 million was spent to make it happen.  The building is 82,613-square feet, and offers 74 study/tutoring rooms (with the latest technology), a fueling station and an auditorium. The student-athletes not only get tutors for their classes, but they also work with strategy tutors to help manage their tough schedules.
Each Gator Teams APR Scores
Tennis (Men's): 1,000
Tennis (Women's):1,000
Golf (Women's): 1,000
Lacrosse: 998
Softball: 997
Volleyball: 995
Golf (Men's): 993
Cross Country (Men's): 993
Gymnastics: 991
Basketball (Men's): 990
Soccer: 990
Cross Country (Women's): 983
Swimming & Diving (Women's): 983
Football: 980
Swimming & Diving (Men's): 975
Baseball: 974
Basketball (Women's): 974
Track & Field (Women's): 972
Track & Field (Men's): 971