Tiger Woods was found asleep at the wheel the morning of his arrest. Police had to wake up Woods when they approached his running vehicle prior to arresting him on a DUI charge.
Report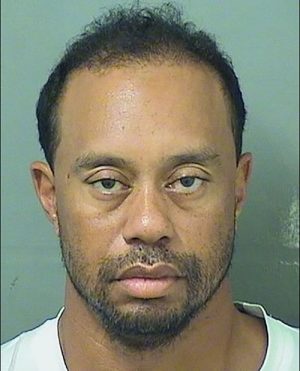 According to reports, Woods "had extremely slow and slurred speech" as well as struggled with several roadsides tasks.
He failed all of the field tests, including reciting the alphabet backward. Woods said he understood what was being asked of him before saying, "Yes, recite the entire national anthem backwards."
Woods told the Sheriffs officer that he had been coming back from playing golf in Los Angeles and that he didn't know where he was. He then changed his story and asked how far he was from his house.
Police also said that Woods was cooperative as much as possible" and that he agreed to take a breath test and a urine test.
In the report, Woods said he "takes several prescriptions.
Woods then took a breathalyzer test, registering 0.00 on it, as well as the urine test. He later came out with a statement on Monday evening.
"I understand the severity of what I did and I take full responsibility for my actions, I want the public to know that alcohol was not involved. What happened was an unexpected reaction to prescribed medications. I didn't realize the mix of medications had affected me so strongly."
He also apologized to his family, friends and fans.
"I expect more from myself, too. I expect more from myself, too."
Up Next For Woods
Woods arraignment in Palm Beach County court is scheduled for July 5.