Mile High Stadium has a new quarterback as Head Coach Vance Joseph named Trevor Siemian as the starter after an impressive start to the pre-season. Siemian was the Broncos starter last year, after beating Paxton Lynch for the job. Posting an 8-6 record as a starter, Siemian will hope to be able to improve those numbers.
Siemian's Impressive Start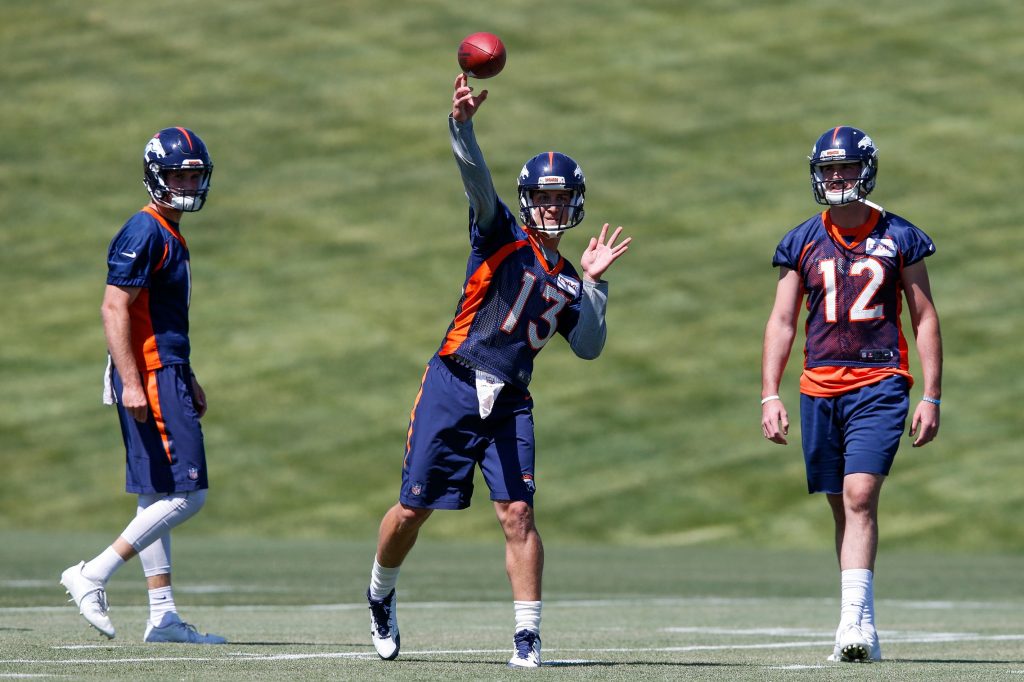 The Broncos are off to a hot start in the pre-season starting with a record of 2-0, in part, from improved quarterback play. Siemian has become more efficient completing the ball 14 times out of 18 attempts. He's keeping the offense marching down the field, passing for 144 yards thus far. This was illustrated last game by Siemian leading a seven-play, 53-yard touchdown drive.
A Possible Change of Plans
Naming Siemian as the starter means the Broncos will limit the minutes he will play to prevent injury. With two preseason games left, there is plenty of time for a change in the quarterback situation. According to Joseph, there will be no change preventing that an injury occurs to Siemian which would open the door for Paxton Lynch to become the starter. Until that happens, Siemian is the Broncos quarterback moving forward.
Continuing Preparations
The Denver Broncos are playing the Green Bay Packers this Saturday. With a new designated quarterback, this will likely change the way the Broncos approach the game.