Athletic Director Scott Stricklin and Dan Mullen reunite once again after being six years together at Mississippi State. This time will be to accomplish the task of getting the football program at the University of Florida back on track.
Stricklin and Mullen had a successful past while working together. Stricklin worked with Mullen as the Mississippi State Bulldogs head coach, when he was their athletic director. Mullen spent nine season with the Bulldogs and had an overall 69-46 record. This new job at UF will be his second head coaching job.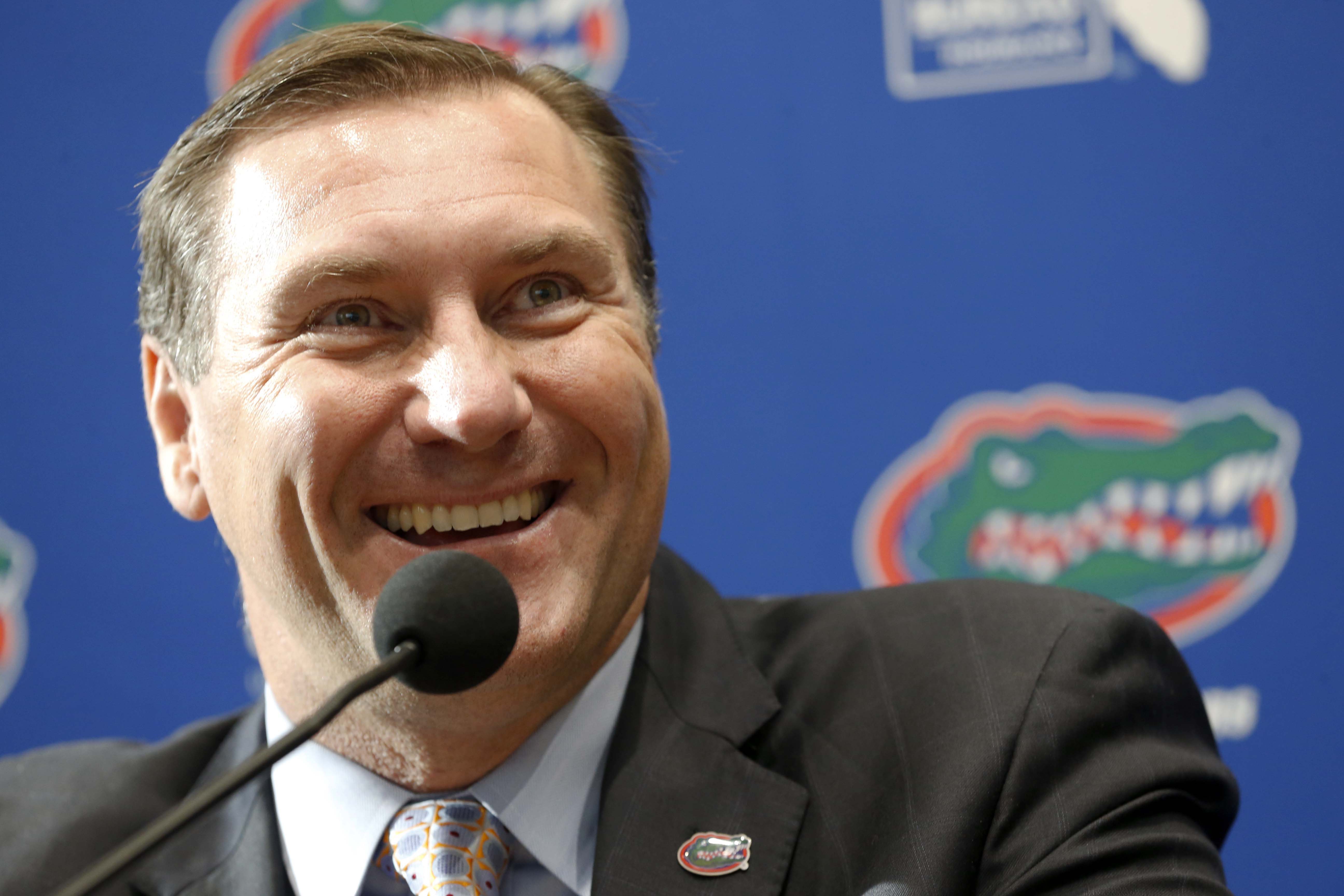 Fresh Start at Florida
After an unsuccessful season, the Gators fell into an area of uncertainty in a coaching stand point. A lot of rumors about who would be Jim McElwain's successor at the program started to come around. The list of possible candidates was short but unclear at the same time. Both Chip Kelly and Scott Frost were the most probable candidates.
Gator Nation was certainly surprised when Stricklin made the decision of hiring Mullen. Stricklin said in Monday's press conference Mullen is the "most prepare candidate to have an immediate and long-term success here at Florida." He mentioned that their past together was not a reason why he hired him because of Mullen's head-coaching experience. He also praised the ability that Mullen has at developing offenses in college football.
"You know, Dan is one of the best offensive minds in all of college football," he said. "He has an unbelievable track record developing what's the most important position on the field: the quarterback position."
After working with young quarterbacks like Tim Tebow, Dak Prescott and Alex Smith, Mullen will try to help the Gators by finding a solid starting quarterback who complies with his requirements.
"We can create an offense around some skills sets of quarterbacks," Mullen said his press conference. "Because if you look at all the different quarterbacks that I have had throughout the years, there is not a prototype; they are all different shapes and sizes with different skills sets, and we have still been successful with them. So to me, number one starts with mental and physical toughness because that's the guy that is the leader of your program."
Stricklin said Mullen's four years as the Gators's offensive coordinator will be beneficial for him at his job.
"You know, the University of Florida is a top 10 university, we have a top 10 athletic program, and we'll soon a have a championship-calibre football program," Stricklin said.