On Saturday night, it'll be a battle of the tigers when Auburn hosts LSU. No. 19 ranked Auburn currently sits at the top of the SEC standings with a 6-1 record. On the other hand, LSU lies closer to the bottom of the table, with a 3-4 SEC record. Auburn will look to keep up their incredible season, while LSU hopes to pull an upset.
Auburn's Season
With an 18-2 overall record and the top spot in the SEC, the Auburn Tigers have had quite the turnaround from previous seasons. In fact, they've already equaled the number of wins they totaled last season – with still a month to go. A win against LSU on Saturday will get them closer to achieving 20 wins in a season. Something they haven't done in 9 years.
After spending the better part of the past decade near the bottom of the SEC standings, it looks as if that will change this year. Auburn has also not made an NCAA tournament appearance since 2003, a statistic that also looks to change if this team keeps playing at the rate they are.
Auburn: 18-2, 1st place in the SEC

This is the latest in a season @AuburnMBB has been in sole possession of first place since winning the regular season title in 1998-99. pic.twitter.com/5K6VG2pbJ5

— SEC Network (@SECNetwork) January 25, 2018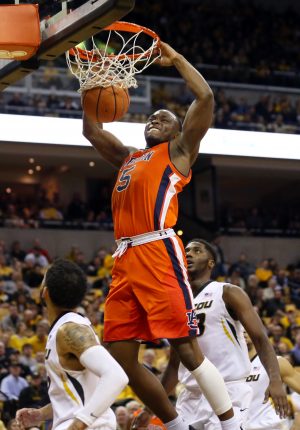 So what led to Auburn's turnaround? Much of their success lies in the team's depth. In their 20 games so far this season, they've had five different players lead in scoring. This allows them to pose so many offensive threats. If there are ten seconds on the clock and they're looking for the win, they have several players they can turn to.
The team isn't led by a single player. They boast a variety of talent, from Guards Jared Harper and Bryce Brown to forwards Mustapha Heron, Desean Murray, and Anfernee McLemore. Coach Bruce Pearl has been able to develop a balanced Auburn team that can overturn large deficits and create diverse offense.
Looking at their match-up against LSU, Auburn should feel comfortable at home, with the top spot in the SEC, against an opponent with more conference losses than wins. If they stick to their basketball, where they're averaging 85.6 points per game (13th highest in NCAA), they could be too much for LSU to handle.
Can LSU Pull Off the Upset?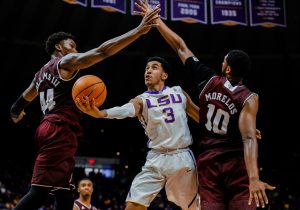 The LSU Tigers are coming off a much-needed win against Texas A&M on Tuesday. Before that, they had gone on a three-game losing streak plummeting them to the bottom of the SEC standings. Now they take on the current leader of the SEC, hoping to pull off the upset.
In order to do so, LSU will need to play a game much like they did on Tuesday. Behind the leadership of senior Duop Reath, and his career-high 31 points, the Tigers nabbed a convincing 77-65 win over the Aggies. Freshman guard Tremont Waters, almost finished with a rare triple-double that night, (15 points, 9 assists, 8 steals).
TIGERS WIN! TIGERS WIN! LSU defeats Texas A&M 77-65 to get their first home SEC victory of the season! The Tigers return to action against Auburn on Saturday at 5 p.m. CT in the Auburn Arena.@LSUShop pic.twitter.com/e77JVy372q

— LSU Basketball (@LSUBasketball) January 24, 2018
However, this Auburn team has been having the opposite of that Texas A&M team (who currently sit at the bottom of the standings). LSU will have to play a near-perfect game. As a team they average 79 points per game, less than Auburn, however,  while their defense allows 79.2 points per game (lower than Auburn's 72.4). LSU will need to defend the rim, as they have only won one game when they've been outrebounded. They need to minimize turnovers and figure out how to defend a diverse Auburn team, who has yet to lose at home.
When and Where to Watch
The college hoops matchup between the Tigers and the Tigers is set for tip-off at Auburn Arena on Saturday, January 27th at 6:00 p.m. You can watch it on the SEC Network.