The 2018 edition of the FIFA World Cup was full of drama and upsets. In the end, it was the deeply talented French squad that lifted the coveted trophy.
Highlights from the Group Stages and Knockouts
Although not the first game of the tournament, Spain and Portugal truly kicked things off with a 3-3 thriller, including new Juventus-signee Cristiano Ronaldo's game-tying, hat-trick sealing goal from a free kick.
https://twitter.com/juventusfcen/status/1018911502521249792
After an abundance of late-winners and former-champions Germany bowing out in the group stages, then came the knockout rounds. In just the Round of 16 alone, hosts Russia defeated Spain on penalties; France knocked out Messi's Argentina in a 4-3 thriller; Belgium defeated Japan after going down by two goals; and England finally won a World Cup penalty shootout.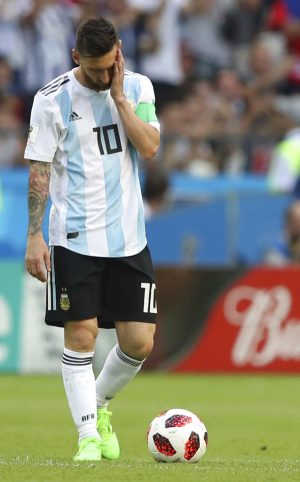 The drama continued into the quarterfinals, where Belgium defeated Neymar and Brazil 2-1.
Routes to the Final
Croatia
After being drawn into a strong group alongside Argentina, Nigeria and Iceland, Croatia was dominant. They finished on top of the group with three wins from three, including a 3-0 thrashing of Argentina on matchday two. However, their knockout path to the Final was slightly different.
Although they were on the "easier" side of the bracket, Croatia's route was far from simplistic. All three of their knockout games went into extra time, including two victories from penalty shootouts against Denmark and Russia.
Who has been better in the #WorldCup? France or Croatia?

Here are some stats to help you decide before the fina. #FRACRO pic.twitter.com/aGXvFwglbZ

— AJE Sport (@AJE_Sport) July 15, 2018
France
France's group draw was much more favorable for them than Croatia, as they were grouped with Denmark, Peru and Australia. Although a seemingly easier group, Les Bleus scraped their way through the three matchdays to finish on top with two wins and a draw.
In the knockouts, France's first task was to knock out Lionel Messi and Argentina; one which they accomplished, but just barely. They won 4-3. Next came Uruguay, who they defeated 2-0, and lastly Belgium, who they beat 1-0.
The World Cup Final
Squad Showdown
Croatia and France met on Sunday to determine who would be crowned world champions. To compare fitness levels, Croatia had just played three extra-time matches in a row, while France hadn't. In other words, Croatia played 90 minutes more soccer in three games than France had. While this could be seen as preparation, Croatia no doubt had some tired legs.
https://twitter.com/FOXSoccer/status/1018488433612935168
Then, there's a comparison of the squads. While Croatia has a plethora of talent, including Luka Modrić, Ivan Perišić, Ivan Rakitić and Mario Mandžukić, France has talent of its own. Endless talent, in fact. The French squad boasts the likes of Antoine Griezmann, Paul Pogba, N'Golo Kanté, Hugo Lloris, Blaise Matuidi, Kylian Mbappé, Raphaël Varane, Samuel Umtiti and many others.
Key Stats
The talent and freshness of the French squad was too much for Croatia on the day. Although Croatia had the advantage in most of the stats, including possession (61 percent), total shots (15-8) and corner kicks (6-2), France were more clinical with their chances, with six shots on target to Croatia's three, according to Bleacher Report.
Goals
France was gifted the first goal off of a set piece with Mandžukić heading the ball into his own net in the 18th minute. France's lead wouldn't last long, however, as Perišić tied things up 10 minutes with a clinical, left-footed strike. Again, though, the scoreline would only remain for 10 minutes, as Griezmann scored from the penalty spot to give France a 2-1 advantage. The penalty was awarded after VAR review deemed it to be a hand ball in the box from Perišić, who seemed to be unaware of where the ball was.
https://twitter.com/FOXSoccer/status/1018647286300020736
In the second half, France got two quick goals in the 59th and 65th minutes from Pogba and Mbappé to extend the lead to 4-1 to put things out of reach. Or so everyone though. French goalkeeper Hugo Lloris made a crucial mistake in the 69th minute, gifting Mandžukić a goal. Croatia had a lifeline again.
Mbappe becomes the first teenager to score in a World Cup final since Pele in 1958. Superstar.

— Gary Lineker (@GaryLineker) July 15, 2018
However, ultimately, they were not able to capitalize. The game ended 4-2, and France had won their second World Cup 20 years after their first.
CHAMPIONS DU MONNNNNNNNNNNDE ⭐⭐#FiersdetreBleus pic.twitter.com/ouMN5PkMJl

— Equipe de France (@equipedefrance) July 15, 2018
What's Next?
While international soccer competitions will be taking a break for a bit, many of the domestic leagues will start again in August, including the English Premier League and Spanish La Liga.