The Florida Gators have not played football since November of 2017. After an abysmal 2017 season with a record of just 4-7, this Gators team is looking forward a fresh start in 2018.
New Beginnings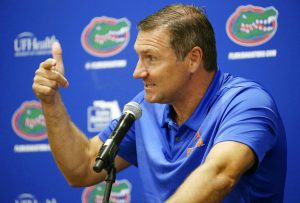 The 2017 season could not end quickly enough for Gator football fans. It ended with an embarrassing record, and what many called an embarrassing former head coach (Jim McElwain).
As the season was finally ending, Gator fans were trying desperately to forget about the disappointment they'd just experienced. But then, there was a glimmer of hope when November was coming to an end. The University of Florida quickly hired a familiar face in hopes of giving fans at least a moment of joy in 2017.
Coach Dan Mullen was hired and fans and players alike have been eager for nearly a year to see what kind of product he will put on the field this Saturday.
Offense in Mind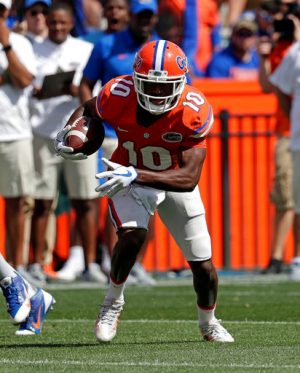 Junior Gator wide receiver, Josh Hammond, is already confident with the Gator offense so far.
Hammond says he wants to make sure everyone knows that Florida has one of the best receiving cores in the country.
"I think all of the guys on the offensive side of the ball are gonna be ready to go," he said. "You know, we're fired up and we're excited to go out and show what we can do."
Hammond says that this offseason, the receiving group has worked harder than they have throughout his entire time at UF. Hammond is confident that they'll be a really talented group because they've put in the work.
"The biggest thing for us now is to just get it going, stay focused, be humble and just keep it going and every Saturday come out and show what we can do," Hammond said.
Long Time Coming
Everyone is ready to forget about what 2017 was and move onto what 2018 will be. Hammond said that coming out on Saturday and playing in the Swamp is something they have been all waiting for.
"Just to go out and compete on a Saturday against another team that isn't ourselves is really exciting and it's easy to get up for," he said.
Gator Nation has been looking forward to this weekend for quite some time now. They'll be hoping for a bounce back season and not another nightmare.