You've heard all the stories. We've seen all the legends. You've watched all the highlights. The formula remains the same throughout time. Two opponents enter an arena to do battle where only one may walk out the victor. We see this formula on display in the form of our favorite sports, from football to tennis. However, there is an emerging medium for competition in recent years: Esports.
What is an "Esport"?
At its core, an esport is simply a form of competition using video games. As nerdy as that sounds, the esports industry has exploded into a multi-million dollar business, complete with coaches, players, and sponsorships on the line. For as long as esports has been around, people have questioned the legitimacy of the medium and whether the various games constitute as a "sport".
By definition, a sport is "all forms of competitive physical activity or games which, through casual or organized participation, aim to use, maintain or improve physical ability and skills while providing enjoyment to participants.", according to the SportAccord International Convention.
The video below is from a 2004 Street Fighter match between players "Justin" and "Daigo" in front of a watching crowd. The score is 1 – 1 and this is the very last round:
What just happened in this clip is the reason for all forms of competition. It's the equivalent of a Dwayne Wade buzzer beater from behind the arc for the win. It's the equivalent to a magnificent "upper 90" shot from Christiano Ronaldo in the World Cup.
The definition seems to speak for itself. Esports are competitive games with insane amounts of organization and impressive communities that enjoy watching the abilities of the players. So much so, in fact, that some players have landed sponsorships, have met with celebrities and others have gone into league-style drafts.
Professional Esports
In most esports, professional, organized play is focused on matches between teams in a league-style of play. Blizzard Entertainment announced the Overwatch League for their game Overwatch. Ubisoft Entertainment created the Rainbow Six Pro League for Rainbow Six: Siege, a game entering its eighth season of regular play. To keep things simple for the average sports fan, however, it will be easiest to talk about a sport they might already know: basketball.
Some of the largest sports media groups in the world have bought into the growing phenomenon of esports including ESPN, Bleacher Report, and even Major League Soccer.
NBA 2K League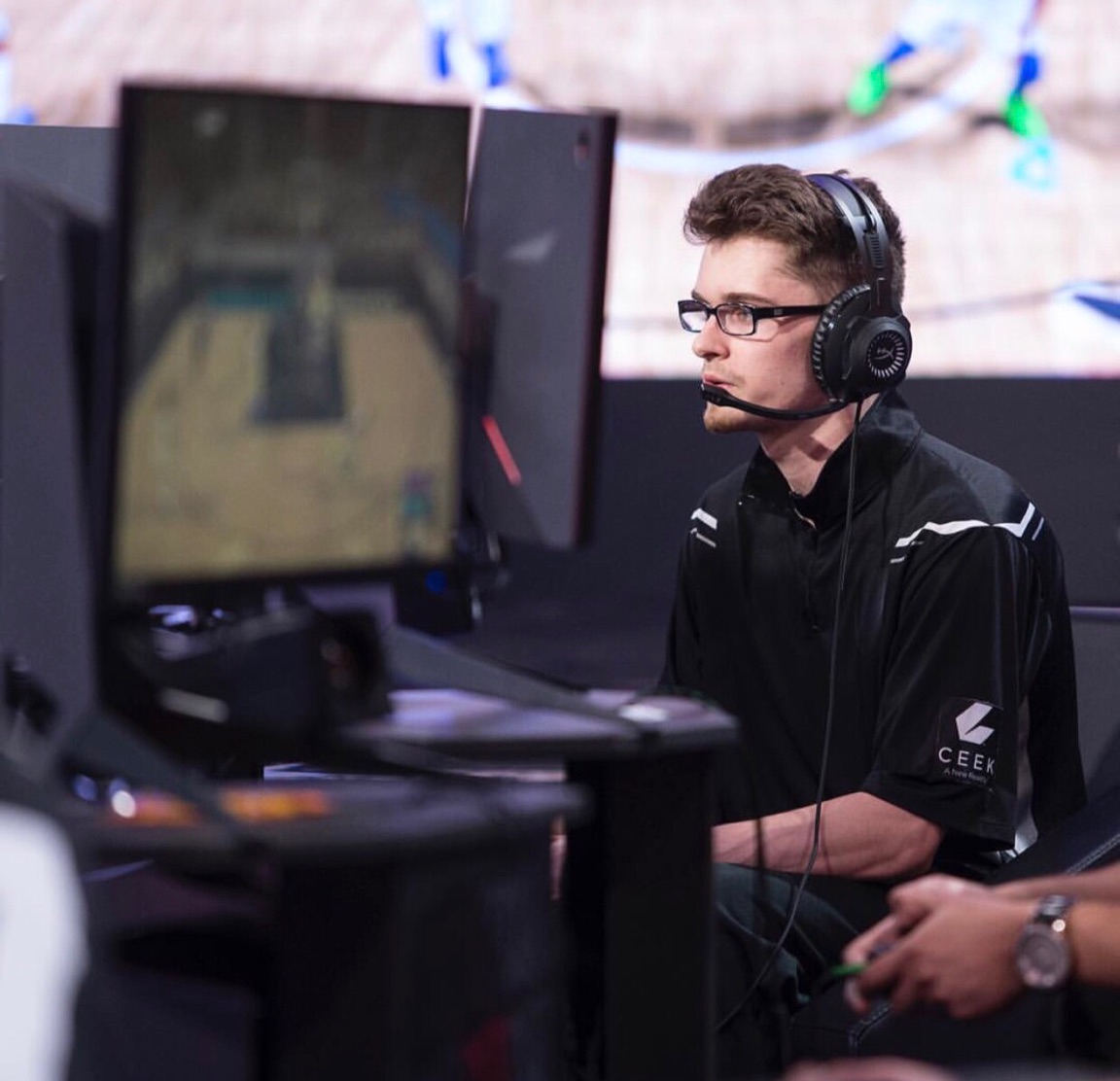 The NBA 2K game series is a collection of basketball simulation video games created to emulate the National Basketball Association. The 2K professional league was announced on February 9, 2017. At the start, 17 of the 30 NBA teams have their own NBA 2K League team to represent them in the opening 2018 season.
The University of Florida's very own Chris "Konrtul" Cantrell, 21, was picked No. 8 in the first round of the 2018 NBA 2K League draft by LA Lakers Gaming. Cantrell's journey to the professional level of gaming started similarly to any 90s kid's childhood. Playing Game Boy games late at night and then graduating to bigger and more mature platforms, like the Nintendo 64, Xbox, and even PCs.
Cantrell says that he was introduced to 2K in 2011, but didn't really feel the competitiveness that he has now until 2K'14.
He went on to explain the similarities between esports and physical sports, stating that there are more similarities than one may think. Qualities such as communication, patience, and discipline go a long way when you're just one member of a five-person team.
Physical Conditioning
According to Mark Filchenko in his report comparing esports and traditional sports, "Esports athletes follow intense practice regimens to improve their muscle memory and collaboration with their teammates."
When asked about a regular day in his career as a professional 2k player, Cantrell said that he frequently flies between New York and Los Angeles. Practice sessions for the team can go up to sometimes 10 hour days with periodic breaks.
The Future for Esports
By this point, the similarities between esports and traditional sports should highlight the growing interest and legitimacy of the medium. The definition of what a sport directly resembles what esports possess. Society should view esports athletes for what they are: athletes. From the presentation to the structure of the leagues, sports fans across the globe are able to seamlessly transition into esports viewing. Viewership and public acceptance of esports will only rise in the coming years. As technology gets better, so will the esports experience. Even the International Olympic Committee has discussed if there is a place for esports on the global stage.
Just as major traditional sports such as baseball and football have dedicated fans, esports teams offer a similar experience. According to Filchenko, as viewership of esports continues to rise, people will become more invested in the teams they love. On top of this, players will be able to grow their own influence outside of their teams, just like many professional traditional athletes do. Cantrell said that people will always enjoy watching sports, and esports has a dedicated following of its own.
As Cantrell puts it, "It's basically just like regular sports, but the NBA in a video game. And I feel like you get the same emotional attachment in this as you do in actual sports."