The Gators women's basketball team was surprised with their first-ever NIL deal Tuesday night during a team dinner at Spurrier's Gridiron Grille. 
"You're in the game now, and it's only going to get bigger," said former Gator football player and contributor Wally Smojver after presenting the news.
Jeff Nudelman, CEO of Stuart Building & Supply in South Florida's generosity has made it possible for The Gator Collective to provide each qualified player $1,000 this season. The purpose of this contribution is to continue to shine a light on the Gator women's basketball team and to build NIL momentum. Meldon Law, Davis & Monk CPA, Ward Scott File Podcast, Saliwanchik, Lloyd & Eisenschenk Attorneys and Viking Companies sponsored the dinner.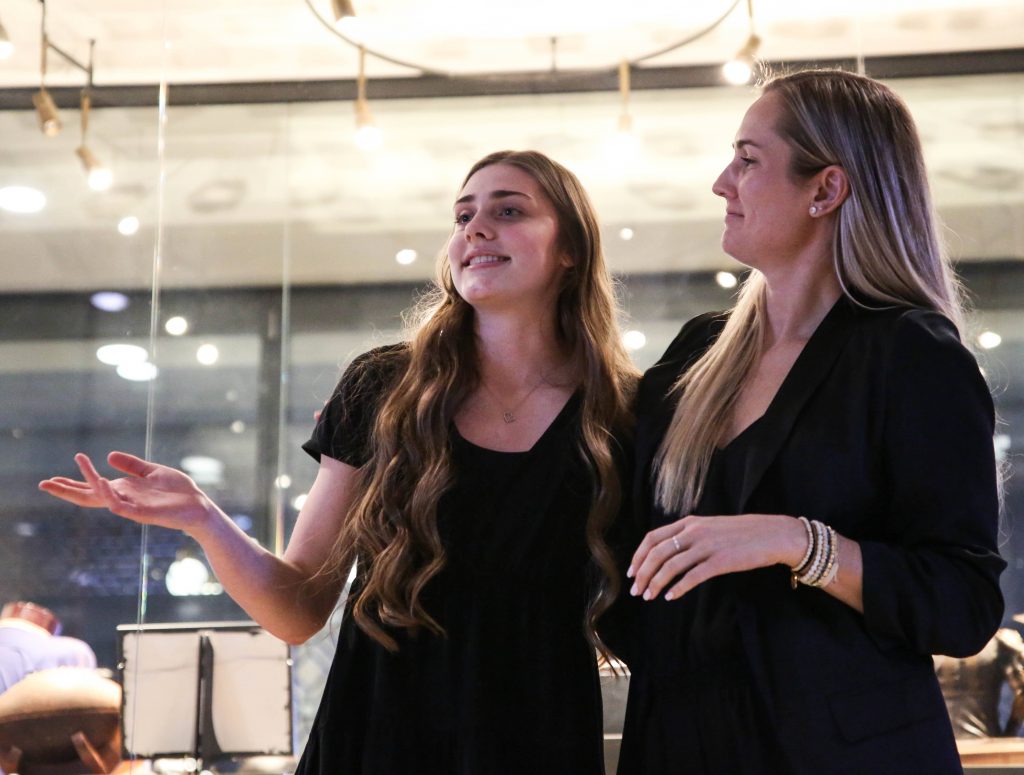 (Pictured: Paige Clausen and Kelly Rae Finley. Photo credit to Chloe Hyde)
The Event
Throughout the dinner, each player stood up in front of everyone and shared their basketball stories. Most importantly, they emphasized their gratitude for this NIL deal as it showed them how appreciated and valued they are by the Gator community.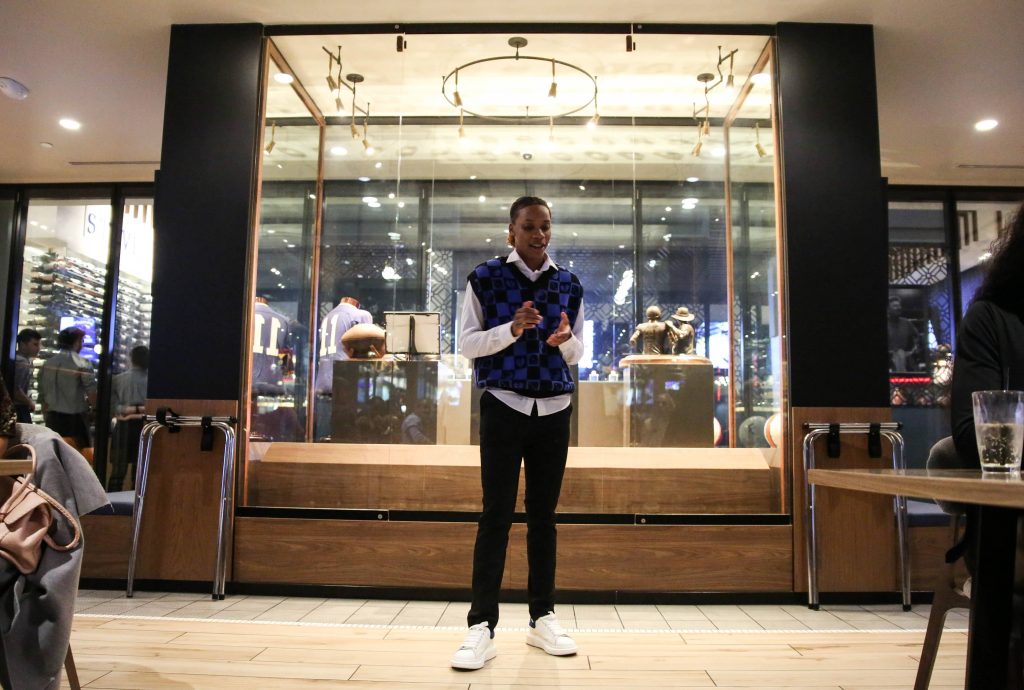 (Pictured: Nina Rickards. Photo credit to Chloe Hyde)
Senior guard  Nina Rickards shared that this small step means a lot for the team and women's sports.
"It's just the matter of people recognizing us," Rickards said. "We're just grateful that we are finally being seen and we are finally being treated equally to the male sport. It's just really exciting because it just takes that first little step." 
When each of the players spoke about how much love they have for each other. They emphasized this through the team's family-oriented approach thanks to head coach Kelly Rae Finley's coaching philosophy.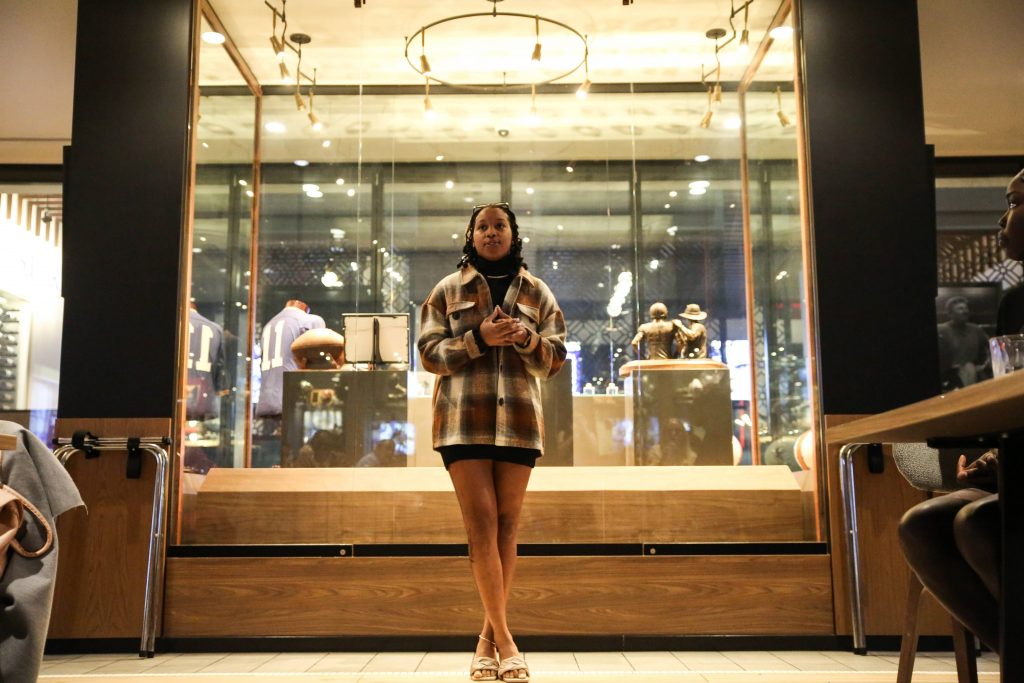 (Pictured: KK Deans. Photo Credit to Chloe Hyde)
West Virginia transfer KK Deans raved about Coach Finley.
"She is the new generation of coaches," said Deans. She also emphasized that the current culture of the program will continue to benefit progress for Gator women's basketball.
Finley was incredibly proud of her players.
"Our program has a strong foundation of love, honesty and respect," she said. "I think that you can see that in all of them. Their gratefulness was just exuding. To see people celebrate them and support us is really special." 
Up Next
The Gators are currently 12-5 and 1-3 in SEC play. They will go up against the Kentucky Wildcats Sunday at 3 p.m.