Columbia Tigers 58
Hawthorne Hornets 45
In a battle between two winning teams, stars tend to shine, and this game was no exception. Star Tiger guard Isaac Broxey outdueled his Hornet counterpart, CJ Ingram. Both players finished with over 25 points and 5 rebounds, but Broxey just played a little bit better.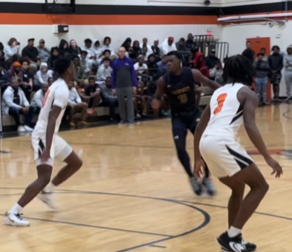 The Tigers got out to an early lead in the first quarter thanks to stingy defense and several offensive rebounds. The story continued during the second quarter as the Tigers extended their lead to 27-9 at the half.
At that point in the game, Broxey outscored the entire Hawthorne lineup. The Hornets came out strong in the second half by slowly inching their way back into the game and getting the home crowd back in it. Columbia countered with long-sustained offensive possessions, to milk the clock. That was combined with easy points at the free-throw line, allowing the Tigers to maintain their double-digit lead through the end.
"I've been in a slump lately, so I knew I had to come out with some intensity tonight"- Isaac Broxey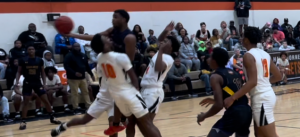 Columbia's record now stands at 14-8. Up next for them is a road trip to Alachua to take on the 16-5 Santa Fe Raiders on Friday 1/26. Hawthorne falls to 6-3 on the year, but they too have another quick turnaround as they welcome rival Eastside Rams also on Friday 1/26.
Columbia coach Steve Faulkner postgame interview
Hawthorne Coach Greg Bowie postgame interview