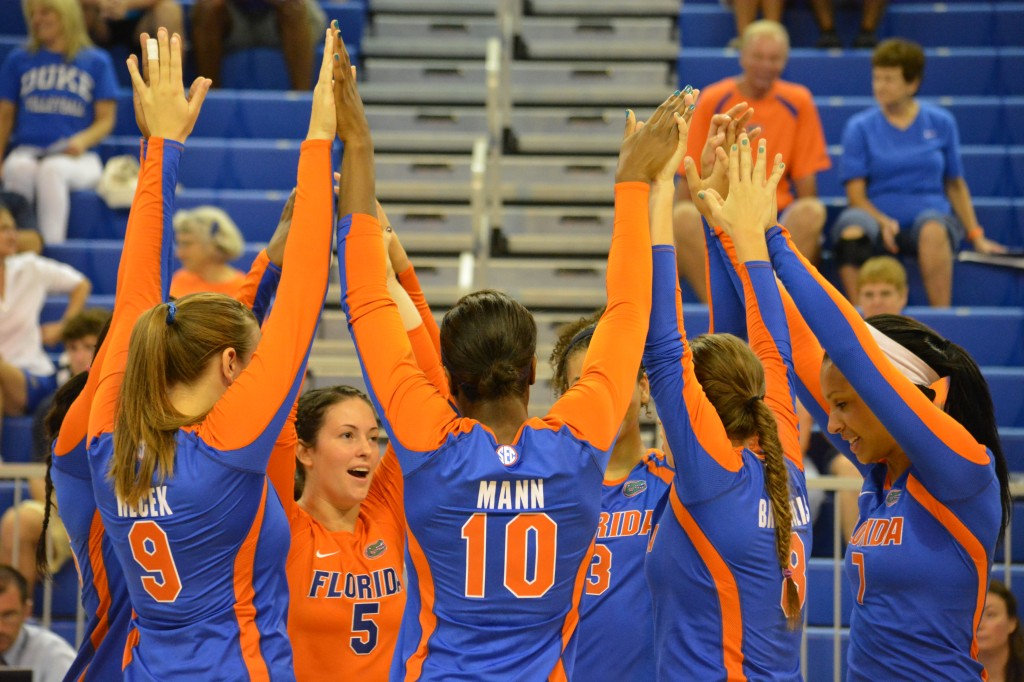 The Florida volleyball team has a two-game road trip this weekend starting with LSU in Baton Rouge against the No. 28 ranked Tigers on Friday night. The Gators are all the way up to No. 3 in the polls after capturing their 20th win of the season last Sunday versus Tennessee, and the Tigers are coming off a win against Arkansas.
The Gators are 9-1 on the road this season to go along with an undefeated 12-0 record at home. This will be the first conference matchup between the Gators and Tigers. LSU brings to the court one of the best freshmen in the conference in Briana Holman; Holman leads the Tigers with 244 kills on the year.
Going into the match, Florida head coach Mary Wise spoke about how LSU will try to overpower the Gators at the net, and a victory will come only if her girls can execute when the opportunities are there.
"This will be the first time we've played LSU in this conference schedule. LSU has one of the premier freshman in the league, and some other top point scores that are returning. They lead the league in blocking; they're a very good blocking team," said Wise. "Our offense has to be on point."
Two Gator players that Wise pointed out were sophomore Gabby Mallette and junior Taylor Unroe. The two play very different roles on the team but coach Wise spoke on how their skillsets will be necessary for a victory on Friday.
"She (Mallette) hits at such a high contract point. She can hit the ball at just a different pace. She also got a couple blocks (against Tennessee)," said Wise.
"I think you combine her (Unroe) serve-receive that's been solid since she got here, but her digging skill have improved so much," said Wise. "And she's definitely serving the best since she's come to Florida."
The Gators and Tigers are set to face off tonight at 8:00, and both look to build on wins they achieved in previous games. For LSU, the Tigers look to make it above .500 in the conference record (currently 4-4), and for Florida, the Gators are looking to contain the gap between them and SEC-leading Missouri.
The game can be heard on ESPN 850 WRUF starting at 7:50
For audio on the quotes above, click here: