For the 17th and very possibly the final time, Tom Brady and Peyton Manning will face one another. On Sunday afternoon in Denver, the matchup will determine whether the Patriots or Broncos head to Super Bowl 50. These two teams faced off a few days after Thanksgiving as the Broncos dealt the Pats their first loss of the season in an overtime thriller. However, Manning did not play in that game due to a foot injury. Despite being out for that first meeting, "The Sheriff" understands just how fast and aggressive the New England defense can be.
"They have an excellent defense…their defensive coordinator Matt Patricia has been there for a number of years," Manning said. "He's done a heck of a job and been in a lot of big games."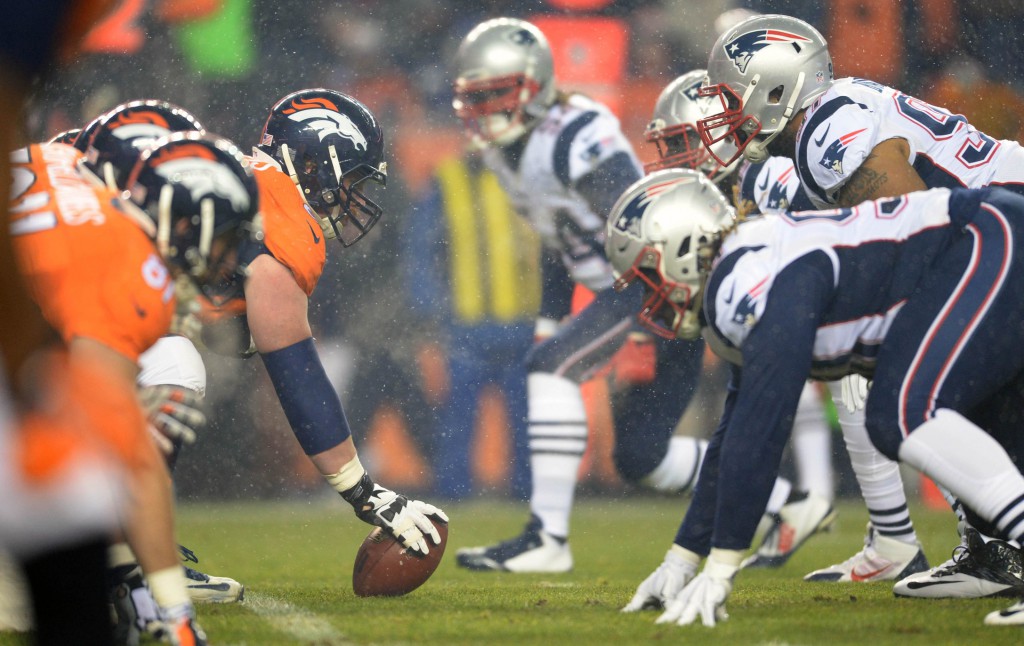 The Patriots ranked 10th in the NFL in scoring defense this season and registered the second-most sacks in the league with 49. However, the best defense belongs the Gary Kubiak's Broncos, who were tops in passing yards per game, total yards per game and sacks (52). That vaunted group is led by elite pass rushers Von Miller and Demarcus Ware, and is complemented by a pair of shutdown corners in Aqib Talib and Chris Harris Jr.
"They don't want to be in a lot of third and longs," ESPN's Herm Edwards said of the Patriots offense. "[Julian] Edelman is the engine of that train, he's the one who can get them to those 2nd and 4's."
Edelman, who caught 61 passes for 692 yards and seven touchdowns this season, did not see action in that Week 12 loss to Denver. His presence combined with the enormous threat that is Rob Gronkowski could provide Tom Brady with opportunities to move the ball down the field consistently. On the opposite sideline, look for the Broncos to control the clock with running back C.J. Anderson, who racked up 153 total yards and two scores in the last meeting. Kickoff from Sports Authority Field at Mile High is set for 3:05 on CBS.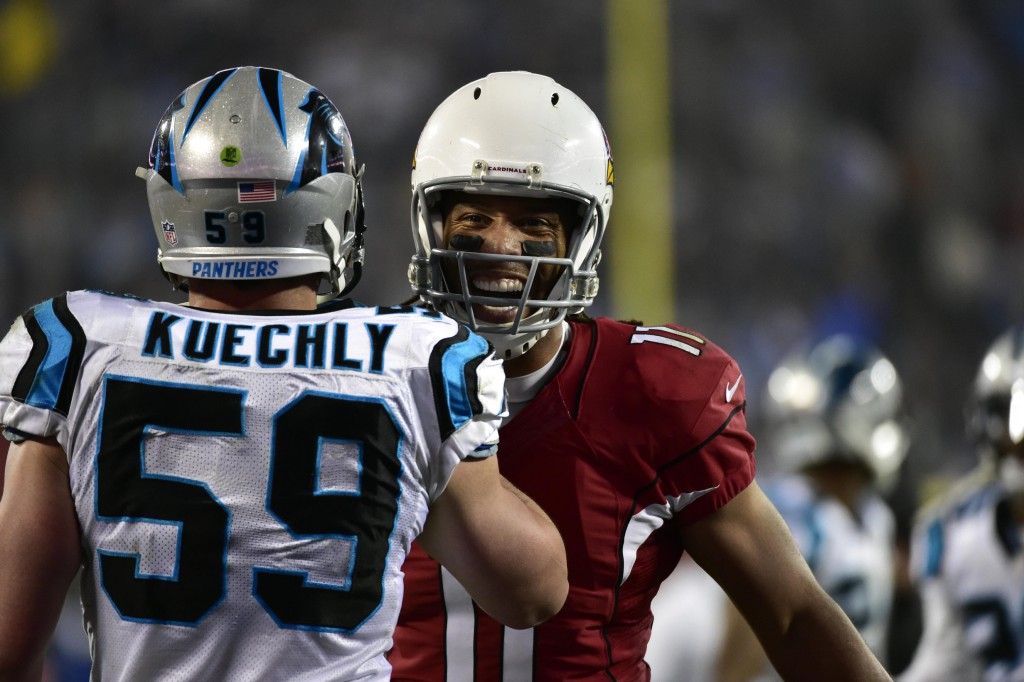 In Charlotte, the Panthers will look to get back to the Super Bowl for the first time since 2003, when they were defeated by none other than the New England Patriots. Standing in their way of a trip to Santa Clara are the Arizona Cardinals, who took down the Green Bay Packers in the divisional round after one of the wildest finishes you will ever see. This is a rematch of last season's wild card battle which ended in a 27-16 Carolina victory. However, the Cards don't see this NFC Championship battle as a measure of revenge.
"As big as this game is, you can't make it bigger than it is," Carson Palmer said. "We've got a pretty good recipe that wins games, and we're going to stick with that recipe."
The young man looking to spoil that recipe is Panthers quarterback and MVP candidate Cam Newton, who accounted for a whopping 45 touchdowns (35 passing, 10 rushing) in 2015. Should Newton take home that award, he would become just the fifth player in history to win both the Heisman and MVP in his career, joining Barry Sanders, Marcus Allen, O.J. Simpson and Paul Hornung. But you can bet that "SuperCam" isn't remotely worried about individual accolades right now.
"We're not letting anything distract us," Newton said. "You got two games left, and all of the attention is on those two games."
Snow was on the field at Bank of America Stadium on Friday, but it is not expected to be a factor for Sunday's 6:40 p.m. kickoff on FOX.