Leaving a place that you have had such a strong connection to for nearly your entire life is intimidating, scary, and overwhelming, to say the least.
That is exactly what Matt McCall had to do when he was offered the job to be the head coach of Chattanooga. After graduating from the University of Florida and working with the men's Basketball team as both a team manager and an assistant coach, McCall decided to take on a much larger role. The 34-year old packed up his bags and moved to Chattanooga, Tennessee to begin his new job that would surely test his knowledge of the game and nearly everything that he learned while at UF under head coach Billy Donavan.
With his rookie season nearly complete, the results couldn't have been much better. The Chattanooga Mocs are 29-5, with a ticket into March Madness and a whole lot of promise looking towards the future. The Mocs beat East Tennessee State 73-67 on Monday to become the 2016 Southern Conference Champions for the 11th time in the program's history.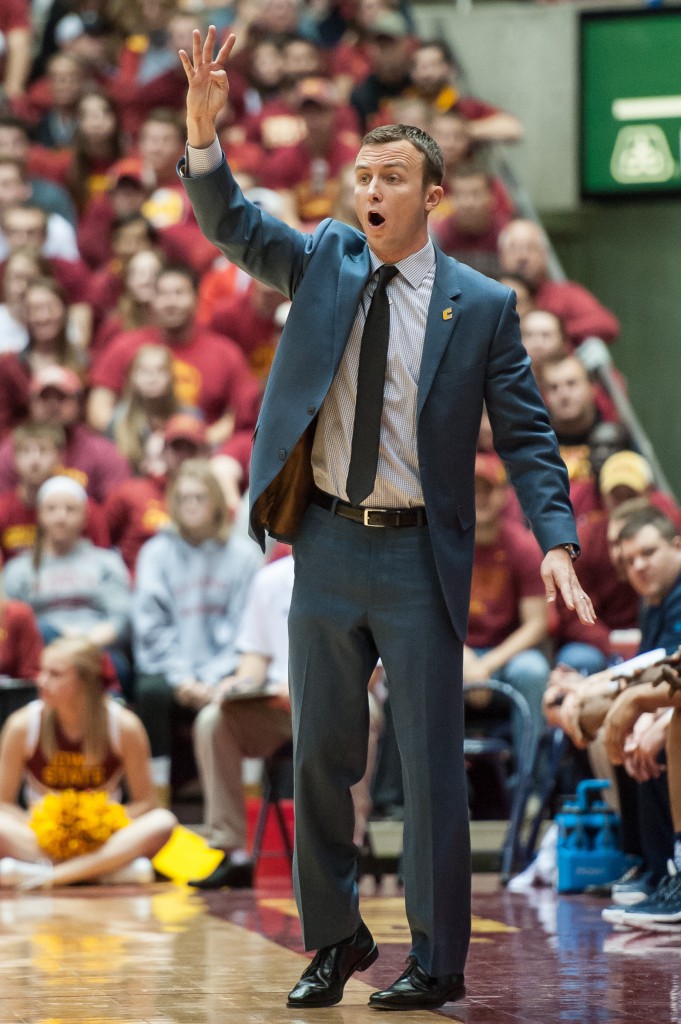 It's been a long time coming for McCall, who began his tenure at Florida as none other than a student. He earned his Bachelor's Degree in Sports Science and a Masters in Secondary Education. While enrolled as a student, that didn't stop McCall from becoming involved in the basketball team. He became a student manager during the 2002-2003 season, and only a year later he was named the head manager, showcasing his determination and potential in the process. After a role change in 2006 that saw him become the Director of Basketball Operations, he continued to work for the Gators until 2008.
After the end of the 2008 season, an opportunity came his way. He was offered an assistant coaching job at Florida Atlantic University, which he accepted. He worked there for three seasons under then coach Mike Jarvis, which included one conference championship in 2010 and an NIT appearance in 2011.
Another opportunity came marching his way in 2011 when he was offered another assistant coaching position back home at the University of Florida. McCall would have a chance to learn under Florida coaching legend Billy Donavan. After accepting, McCall would spend the next few seasons learning all that he could from Donavan, helping the team secure multiple SEC championships.
McCall would learn a lot before leaving in 2015 to coach the Mocs, but he says that the number one thing was building a culture around a team.
He's off to an extremely good start building a culture for the Chattanooga Mocs, and the future looks very bright for both the team and the young, determined head coach.