Selection Monday is upon us  and tonight at 7 PM, the committee will announce the 68 teams that have made the cut. SEC fans everywhere will look to see where their teams land in the tournament after over a week off since the SEC Tournament.  Currently ESPNs own Charlie Crème has nine SEC teams making the big dance which would be the most out of any conference to make the tournament. The South Carolina Gamecocks won the SEC Tournament and the SEC Regular season title  and look to be a lock for a number one seed. The Gamecocks went 16-0 in Conference play and only suffered one loss to number one ranked UCONN. USC is led by their fierce scoring duo of A'ja Wilson and Tiffany Mitchell who combine average  31.9 points per game.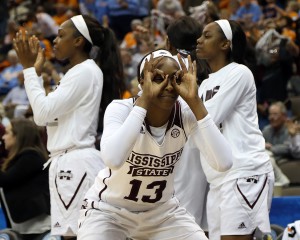 The SEC has been the most competitive conference this year and will look to continue to show dominance come tournament time. Texas A&M and Mississippi State finished regular season play 2nd and 3rd respectively in the SEC. Both teams made the NCAA Tournament last year and will look to go far after early exists previously.
The Kentucky Wildcats went on a six game winning streak to finish regular season and will look to continue their great play into the tournament. Crème has projected the Wildcats as a number 3 seed and the Florida Gators will be looking forward to make an appearance after two years stint of not being making the tournament. Florida  surprised many with their play this season after and underwhelming 2014-15. The Gators have had a bounce back season and have gone 22-8. Gators Head Coach Amanda Butler looks to push her team forward after they struggling to finish the season on the road.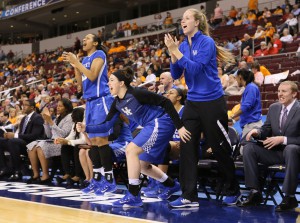 Crème has also projected Missouri, Georgia, Tennessee, and Auburn to make the tournament. The 2016 Women's NCAA tournament begins March 19th and Indianapolis will host the Final Four for the third time.