Today, Santa Fe College will be up against three-time national champion Iowa Western Community College, in the first game of the JUCO World Series in Grand Junction, Colorado.
The Saints marched into Colorado on Thursday with less than two full days to prepare for tough competition and also with less than two full days to adapt to the Colorado altitude. The Saints from Gainesville, Florida will be marching to a new beat with them being used to an elevation of 151 feet, compared to Grand Junction, Colorado's 4,953 feet worth of elevation.
Even with their backs against the elevation, Santa Fe has endured tough competition all season-long and this Colorado altitude could possibly elevate their game play.  Most recently, last week the Saints earned their third FCSAA Championship title while battling it out in Lakeland, Florida. It took a hard fought two games to overcome Chipola College, but the Saints we able to get in done, in the title game, for the first time since 2009.
Iowa Western should watch out for Santa Fe pitcher Trent Johnson, who set a school record for career wins with 17; he is close to the school record in strikeouts as well.  He should start Game 1 for the Saints.
The Saints slide into the tournament sporting a 42-8 overall record and a .311 team batting average but could face their toughest challenge of the year when they square off against the Iowa Western Reivers.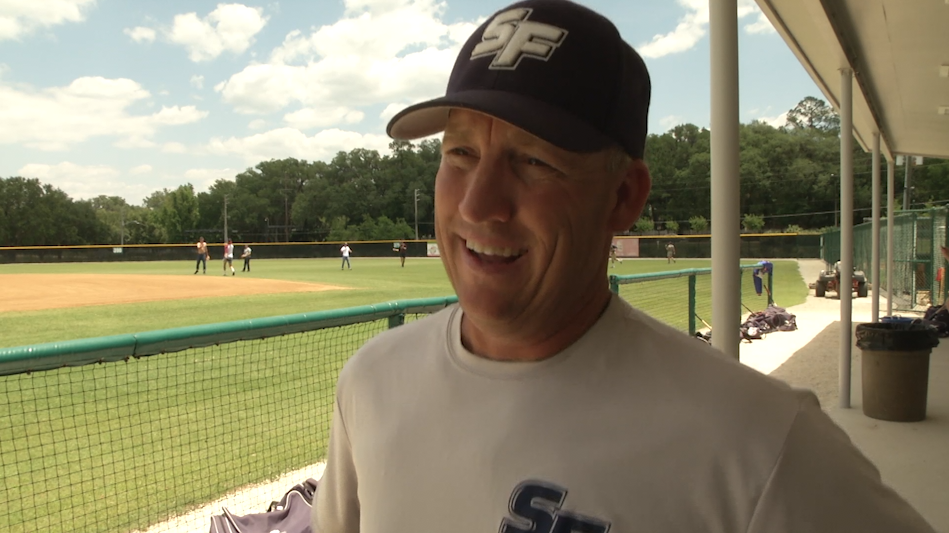 Santa Fe's head coach, Johnny Wiggs gives credit to the difficulty of the NJCAA Region 8 for being prepared for this upcoming moment. 
The Reivers hold a 50-13 overall record and are hitting .383 this season. They also have an elite pitcher in Jacob Niggemeyey who has racked up a 2.23 earned run average and 48 total strikeouts.
Santa Fe understands this is a business trip, but that won't stop them from embracing the moment and having a good time. Wiggs' team enjoyed their last practice in Gainesville dressed up as the characters from "The Sandlot."
Wiggs reiterates the admiration he has for this team's season-long excellence. 
First pitch is scheduled for 11 a.m. and there will be live video broadcasts of the game on NJCAA TV.