The Orlando Magic went into last night's game optimistic. Coming off a Saturday win against the Wizards, Orlando had hopes of reaching a 4-3 record against the Chicago Bulls. After last night tough, the winning streak was snapped; they lost 112-80 to the Chicago Bulls.
Where's the Defense?
The Magic wanted this season to be all about their defense. Several players know that the defense is there,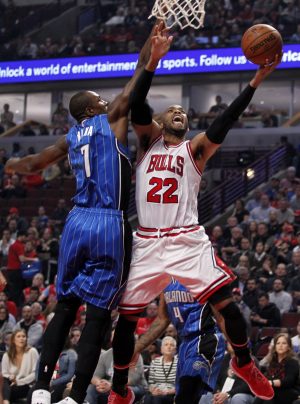 but Orlando just needs to have a collaborative effort to become an actual team on that side of the court.  More communication, more blocks and more physicality is key.
Monday night's game had none of that. Starting off aggressive, shooting guard Evan Fournier out wrestled everybody in the opening tap. Fournier also had the first points on the board. Both teams were pretty even, answering each other's points. But in the end of the second quarter, Chicago really started to run away with it. Orlando still had a chance to catch up until about the 3rd quarter. Only 11 points were put on the board, and the Magic began losing their grip on the game.
Key Players
Serge Ibaka, Evan Fournier and Aaron Gordon were the key players. Ibaka shot an even 50 percent. He had seven rebounds and three assists. Fournier had two rebounds, one steal, 13 points and a FG% of .500. Aaron Gordon secured 15 points, four rebounds and four assists, but had major trouble squaring up against Jimmy Butler. Nikola Vucevic, who had 11 points, six rebounds and five assists in nearly 23 minutes. The collaborative work of these four was good enough, until the beginning of the second half when everything fell apart.