TAMPA, Fla.—On Monday afternoon, the Florida football team put an exclamation point to the end of its season after defeating Iowa in the Outback Bowl. At the end of regulation, the scoreboard showed Florida-30 Iowa-3. This 27 point win margin marked a new program record for Florida—fewest points allowed in a bowl game.
There's no question that the Gators dug themselves out of an offensive hole, after quarterback Austin Appleby threw two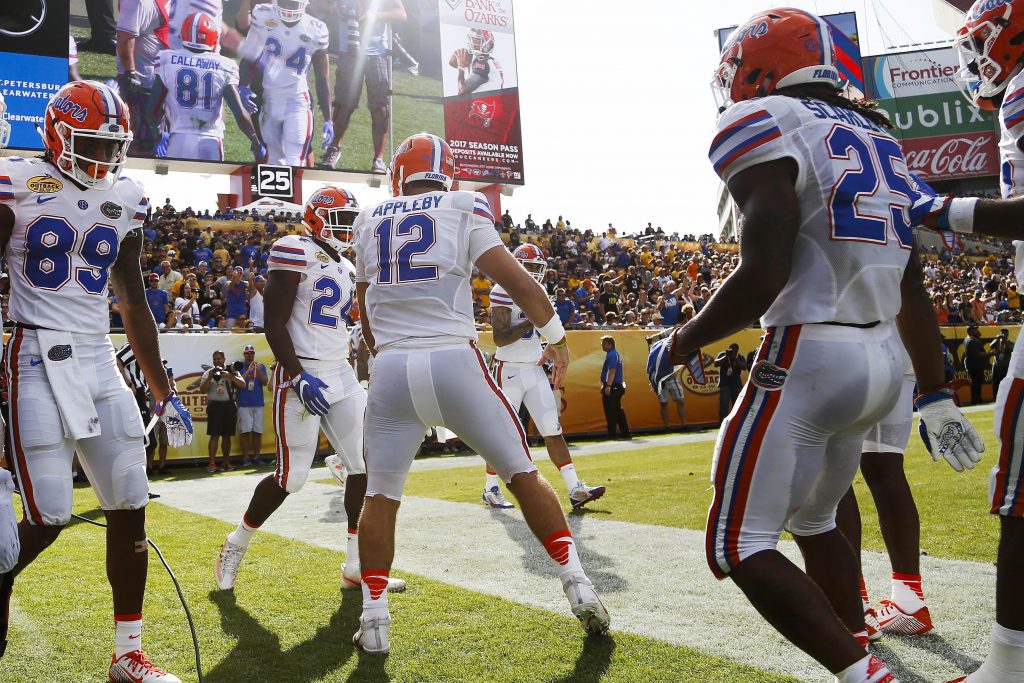 early interceptions. The offense moved the sticks and found the end zone with help from running back Mark Thompson ground pounding an 85-yard touchdown pass—Florida's first touchdown of the day. That was later followed by tight end DeAndre Goolsby wide open in the end zone for a six-yard touchdown pass.
But would things have turned around for Florida's offense if the defense didn't make that fourth down goal line stand against ("LSU") Iowa's offense early in the game?
The momentum completely changed from that point on.
The Gator defense was coached by Geoff Collins until he accepted a head coach position at Temple in December. Collins was Jim McElwain's first assistant coach hire when he took over at Florida back in December 2014, so it's safe to say Collins helped shape this defense.
However, with Collins moving on—the Gator defense must go on.
With a resume that shows defensive guru capabilities, especially in the State of Florida—the hype has been around the co-defensive coordinator and linebackers coach Randy Shannon taking over for Collins and being promoted to defensive coordinator.
Along with the goal line stand, the Orange and Blue held the Black and Gold's rushing game to 171 yards and their 1000-yard rushers LeShun Daniels Jr. and Akrum Wadley from scoring—Iowa's only points came from a field goal.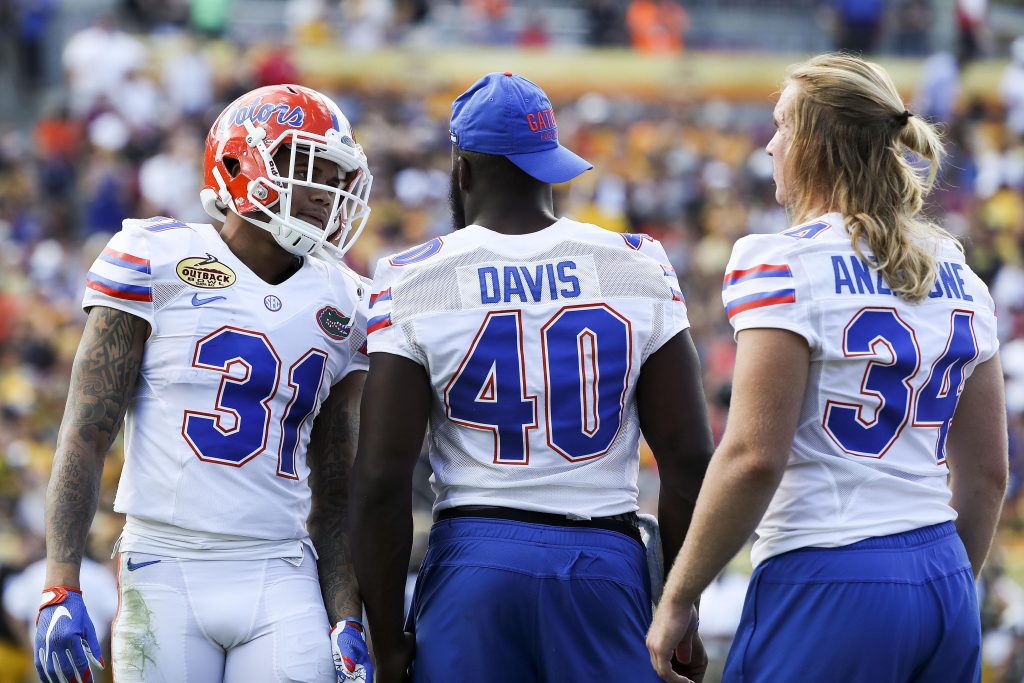 The injury list for Florida has been full all season long and filled with key defensive players like linebackers Jarrad Davis and Alex Anzalone, safety Marcus Maye, and defensive end Bryan Cox Jr.—Monday's Outback Bowl was no different for the Gator injury list.
No problem—Florida got it done with young guys.
Freshman linebacker Vosean Joseph had a career-high seven tackles against the Hawkeyes.
Freshman safety Chauncey Gardner grabbed two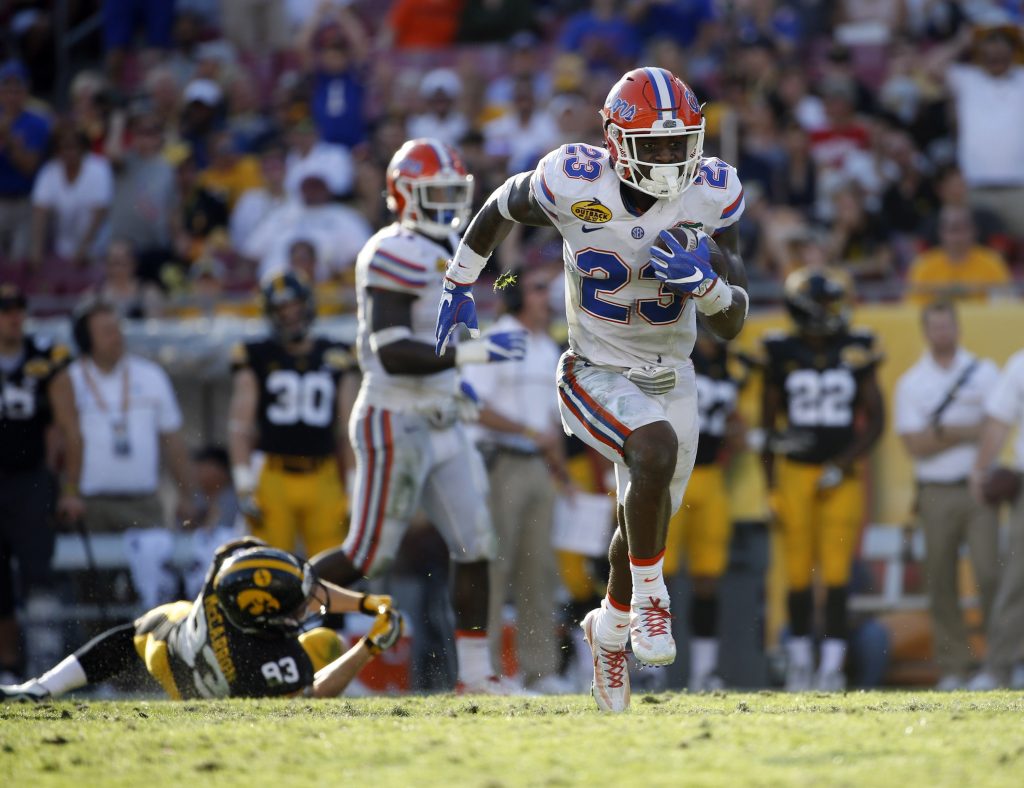 interceptions in the fourth quarter. Gardner's first interception was a pick-six, after taking it 58-yards to the end zone and the second one nearly reached the end zone again. With two nice grabs like those, the freshman also grabbed the Most Valuable Player Award.
"I loved my first season. I love being apart of the Gator program. I learned a lot from older guys like Jalen Tabor, Marcus Maye, Joey Ivie. I learned more from the defensive linemen because without the D-linemen…anything could happen,"—Gardner said about his first season.
Florida's mentality all season long has been "Next Man Up." Junior safety Marcell Harris stepping in for Marcus Maye was a key player on that goal line stand.
Geoff Collins is now a head coach at Temple. So, his shoes need to be filled and it's "Next Man Up." Randy Shannon, who usually coaches from the sideline, called defensive plays from the press box as interim defensive coordinator.
After the defense's performance, did Shannon earn the right to be Florida's next defensive coordinator?