The Gators are 18 games (9-9) deep into the season and have only won half of those match-ups. Coming off a successful last season and into head coach Amanda Butler's 10th season, there were high-hopes for this Gator team. However, things haven't quite fallen into place for this team—Not yet, at least.
How Did They Get Here?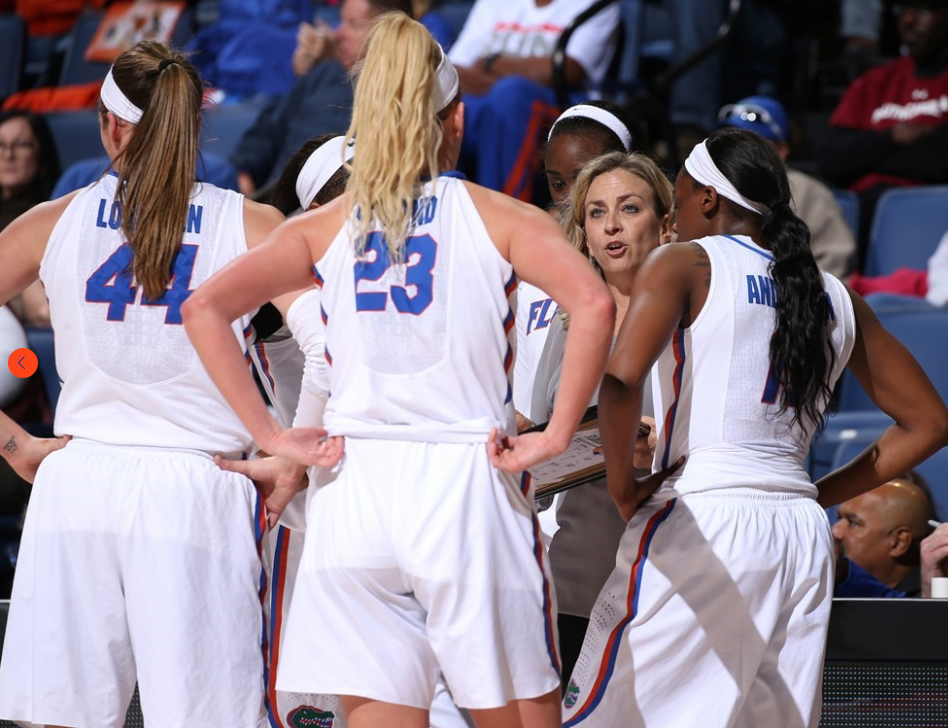 Well, for starters… they play in arguably the one of toughest, if not THE toughest, conference in women's basketball. Within the last few games, they have faced some of the top teams, not only in the SEC, but the nation. Last week, they faced No.5 South Carolina.
Florida stuck with the Gamecocks for three quarters, but collapsed in the second. The Gators scored five points and never recovered in the second half.
Also last week, Florida traveled to Starkville to face No.4 Mississippi State. The Aggies outscored the Gators in every quarter, including the second quarter when Florida only put up nine points. Mississippi State left the Exactech Arena with a 83-49 victory. Then Florida dropped a 67-59 contest to Texas A&M this past Sunday.
Not only has Florida hit a stretch of tough competition, they started the season off playing every game on the road as the reconstruction of the O'Dome was in process.
But the biggest blow came in December. Florida lost their leading scorer Eleanna Christinaki as she chose to leave the program after violating team rules. In addition to their leading scorer gone, key player and defensive weapon Simone Westbrook is out recovering from an ACL injury she suffered over the summer.
What's Up Next For The Gators?
The schedule doesn't seem to get any easier for Florida. The Gators get a bit of a break this week before taking on Georgia on Sunday. Next week, they welcome in Tennessee, who just defeated No.6 Notre Dame.