March Madness is one of the most thrilling times of the year for sports fans.  However, those talented young athletes that fans admire during March Madness have a tendency to bolt for the NBA draft come June.  Players are turning down an education and the fundamentals of competitive college basketball in exchange for a large paycheck.
This transition into the one-and-done era is leading highly touted freshmen into the unknown waters of the NBA at just age 18.  These one-and-done players lack the technique and polish from four-year college graduates.  So should the NCAA do away with the one-and-done rule for college basketball and switch to a system similar to college football?
The Survey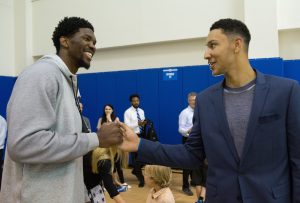 ESPN The Magazine reached out to 39 one-and-done players to see what they thought about their decisions and transitions in retrospect.  Several players cited reasons for leaving.
Brandan Wright, a former one-and-done player who played for North Carolina under coach Roy Williams weighed in on his opinion of the one-and-done rule.
"It depends on what type of person you are. If you're not as mature as you need to be, I think you should go to school, learn that maturity, learn how to be on time, go to class and be held accountable."
Several players piggybacked off of this, citing how difficult it was to transition from college to the NBA at such a young age.  We've seen several top college recruits bolt to the NBA after just one year in college.  Some of these players turnout to be stars like DeMarcus Cousins, Kyrie Irving, and Mike Conley; however, plenty get lost in the waters of the NBA.
Greg Oden, a former No.1 pick, battled injuries throughout his stint in the NBA.  Oden bolted for the NBA after just one year in college. He was afraid the team would be worse the following year when Mike Conley deciding to enter the draft.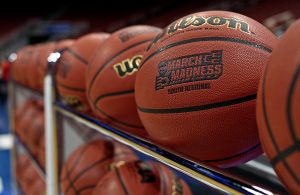 The NBA put age restrictions in place in 2005 to do away with the none-and-done path to the league.
Current Kansas Guard Devonte' Graham offers his opinion on the difference between older guys and one-and-done players.
The Verdict
Ultimately, players are very against the one-and-done rule because it's predicting somebody else's life.  It's been a controversial topic for several years, and the NBA still is receiving pushback from players.  It seems to be maturity is one of the most important factors for these young adults entering the NBA world.  Should the NCAA revise the one-and-done rule?