After what has been a struggling season, the Miami Heat have a two-game winning streak just for the fourth time this season after a 99-95 victory over the Dallas Mavericks last night in South Florida.
The Yugoslavian Effect
Goran Dragić's improved performance in the month of January is one of the few good news for the Heat in this volatile season. Dragić showed his offensive effectiveness after he scored 32 points in a 73.3-field-goal-percentage night – he completed 11 of his 15 shots. This is not a coincidence nor the rival that they faced last night. He has averaged 21.5 points, 5.1 rebounds and four assists per game in his last 10 games.
Something to highlight from Dragić's performance is his positional ability to create his own space either with or without the ball on his hands to shoot threes – he went four-of-four from downtown in a 45-three-point-percentage night by the Heat.
Heat's backcourt Outscored the Mavericks' Frontcourt
Dirk Nowitzki embraced a different role in last night's game – he played as the starting center of his team. This tactical move allowed the Mavs to play small-ball basketball and give more fluidity to the ball movement on offense. Nowitzki had a vintage performance on the offensive end. He used his classical fadeaway and pull-up jumpers to score a big part of his 19 points.
This movement also allowed Wesley Matthews and Harrison Barnes to spread the floor and be more aggressive when penetrating the paint—both players scored 33 points combined. But it was not enough for the Mavs to come out from South Florida with a victory. The Heat's backcourt had a sensational night on the offensive end – especially Dragić and Tyler Johnson. Dragić, Johnson and Dion Waiters scored 67 points combined.
Bringing Heat From The Bench
Johnson was another pivotal player in Heat's victory. He brought tenacity and velocity off of the bench. He used his great talent to establish the rhythm on offense to score 23 points while attacking the paint, pulling up jumpers and spreading the floor.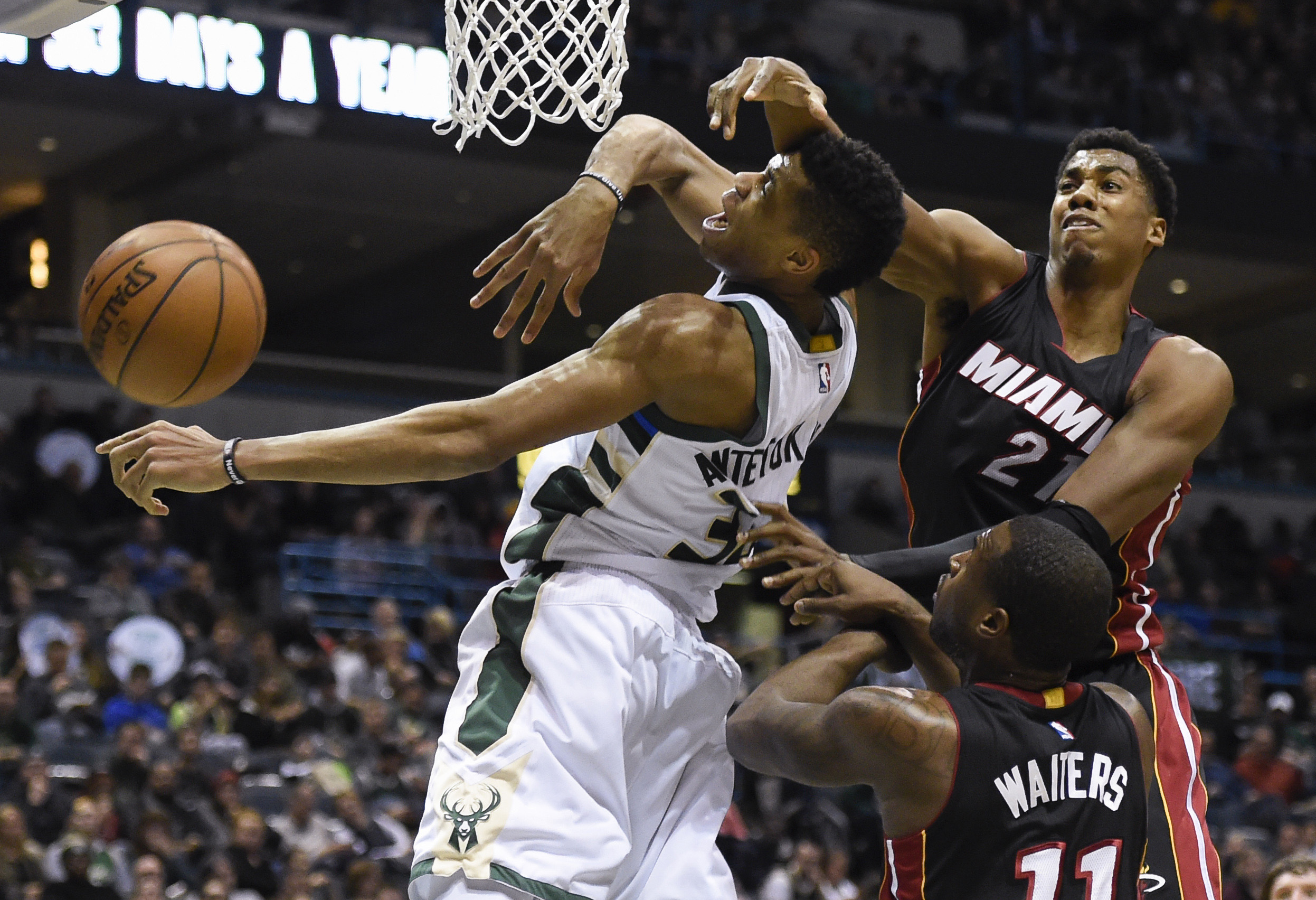 Heat-Bucks: Round Three
After losing last week's game to the Bucks 116-108 on the road, the Heat hope to keep up their winning momentum when they receive Greek sensation, Giannis Antetokounmpo, and his squad on Saturday night.
Hassan Whiteside will have to be as stellar as he has been so far this season while he tries to stop Antetokounmpo's freak-of-nature physicality and dexterity inside the paint. The Bucks are currently in ninth position in the standings and also in the mission to compete for a playoff spot.