A common narrative about the SEC that has existed for a while is that the conference is just Kentucky and everyone else. While Kentucky, Florida, and South Carolina seem like locks for the NCAA Tournament, there is still a belief that the SEC as a whole is a weak conference.
Count ESPN's Sean Farnham among those who don't buy that. Farnham believes the SEC is underrated as a whole and is a big believer in the conference as March Madness approaches.
It Starts With Florida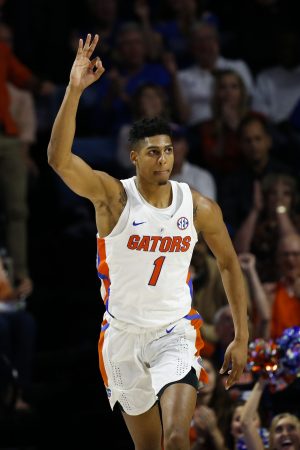 While some had doubts about this Gator team coming into the season, Farnham said he knew they were going to be good and credits a lot of their success to head coach Mike White, who he considered a coach of the year candidate before the season started. 
It's safe to say the Gators have lived up to his expectations. They're currently tied with Kentucky atop the SEC standings, boast a 23-5 record thanks to a nine game win streak, and are coming off of a quality 81-66 win at home over fellow tournament-lock South Carolina.
White has an experienced team on his hands, with seniors Kasey Hill and Justin Leon providing leadership alongside juniors like Devin Robinson and Chris Chiozza. Farnham credits Florida's improvement this season to the how the team has bought in to White's system and the leadership on the team in the midst of such a young conference, as the SEC is.
Just how far have the Gators come? Last year, they completely missed out on the NCAA Tournament. Fast forward a year, and they're a projected No.3 seed according to ESPN's Joe Lunardi, and a win over Kentucky on Saturday would leave them one win from clinching the regular season SEC title in addition to the top seed in the upcoming SEC Tournament.
But as Farnham says, there's more to the SEC than just those at the top.
Others in the NCAA Tournament Picture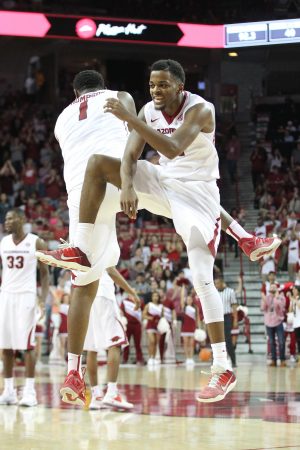 Arkansas
There's plenty of discussion of which teams are on the tournament bubble, but don't tell Farnham that Arkansas is one of those teams. Arkansas currently sits at 20-7 with a 9-5 conference record that includes a quality win at South Carolina. Farnham said the Razorbacks will be in the tournament.
Tennessee
Farnham believes Tennessee is another team that can play its way into the tournament. The Vols own a 15-12 record and 7-7 record, but have a strong strength of schedule that includes a win at home over Kentucky, and close losses to Oregon and North Carolina.
According to Farnham, if Tennessee can string together a few wins to end the season, they'll be dancing in March. They're upcoming games include Vanderbilt at home, followed by a big game at South Carolina before ending against LSU and Alabama. Speaking of which…
https://twitter.com/Vol_Promos/status/833688916876070912
Alabama
The Crimson Tide currently sit in fifth place in the conference with a 16-10 and are 9-5 in the SEC, but have a chance to improve upon that record down the stretch. Farnham believes they can finish with 12 wins in the conference by the end of the regular season, which would make them look good to the selection committee by having double digit conference wins.
Tide victory! Alabama 90, LSU 72. #BuckleUp pic.twitter.com/jXyaIcXHvI

— Alabama M Basketball (@AlabamaMBB) February 18, 2017
If they're able to do so and enter the SEC Tournament as the five seed, Farnham believes that they can win two games, essentially making it really hard for them to be left out of the big dance. The Tide have two big games left against Georgia and Tennessee that will be essential to that happening.