Juventus FC advanced to the UEFA Champions League final after a dominant semifinal against AS Monaco FC. After a tremendous 2-0 road victory in the first leg, The Old Lady put on a show at home and had a 2-1 victory. This will be the second final appearance for Juventus in three years. It will be Juventus's ninth appearance in the final. Real Madrid (14), AC Milan (11) and Bayern Munich (10) are the only teams that have been more times in the final.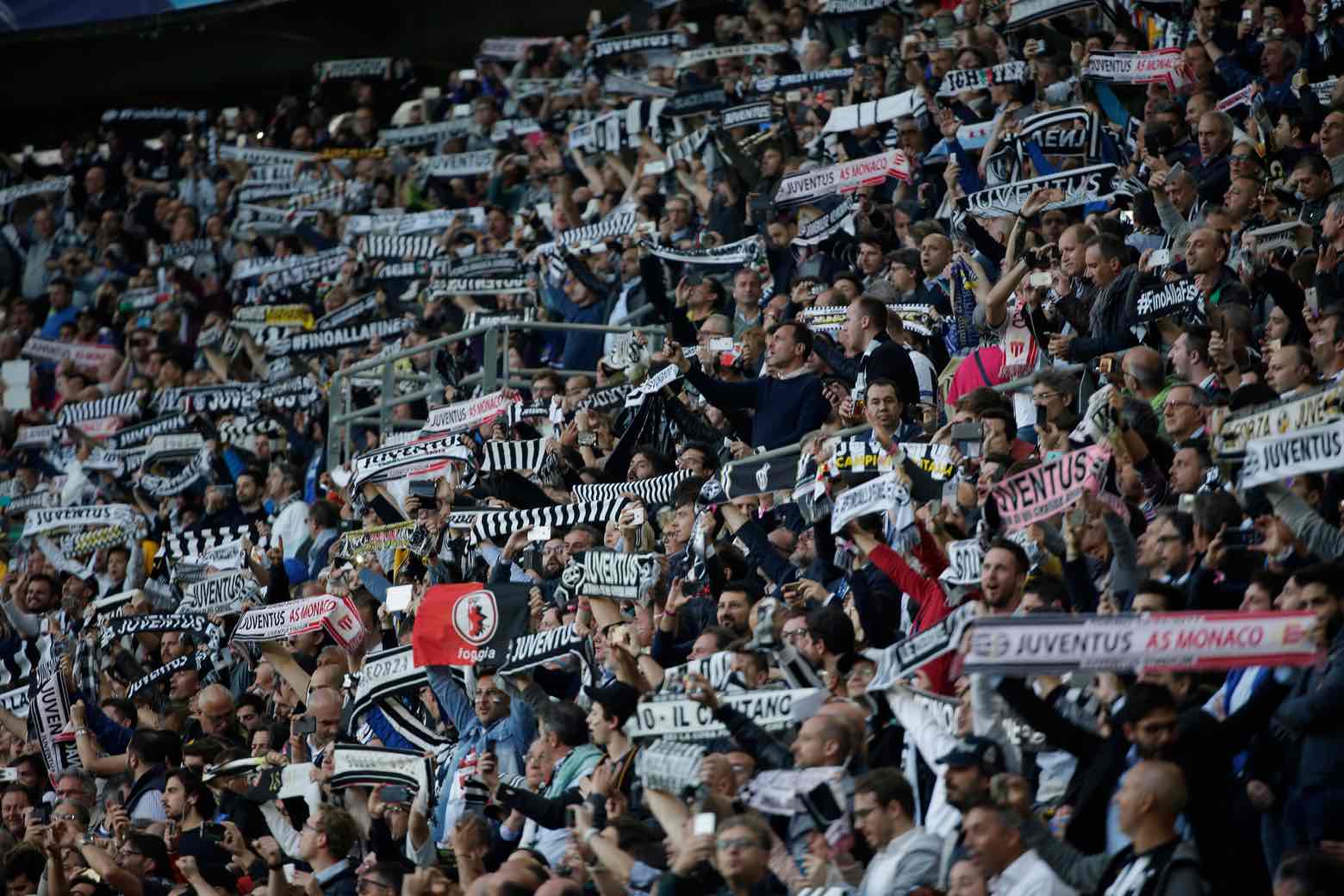 Juventus FC 2-0 AS Monaco FC
Lineups:
Juventus FC: Buffon; Barzagli, Bonucci, Chiellini; Alves, Pjanić, Khedira, Sandro; Dybala, Mandžukić; Higuaín. (3-4-2-1)
AS Monaco FC: Subašić; Raggi, Glik, Jemerson, Sidibé; Mendy, Bakayoko, Moutinho, Silva; Falcao, Mbappé. (4-4-2)
Monaco arrived at Juventus Stadium with the necessity of scoring three goals to come back from the 0-2 deficit in the aggregate. The pressure and the momentum did not affect them. They approached Juventus as offensive as they have been doing during the whole tournament: High pressure and man-to-man marking.
For most of the game, Monaco constantly exploited the left wing. They did this by using the speed and agility of Kylian Mbappé. It seemed like a great idea because there was a clear mismatch between Mbappé and Andrea Barzagli in terms of speed and transitional defense. Barzagli, 36, struggled every time he tried to catch Mbappé on transition. But this was a mistake because it made Monaco look too predictable on offense. In fact, Radamel Falcao did not make any take-ons during the whole game, per fourfourtwo.com. Mbappé in comparison, completed one out of four take-ons during the game, per fourfourtwo.com. This happened because Dani Alves constantly assisted Barzagli on the defensive duties.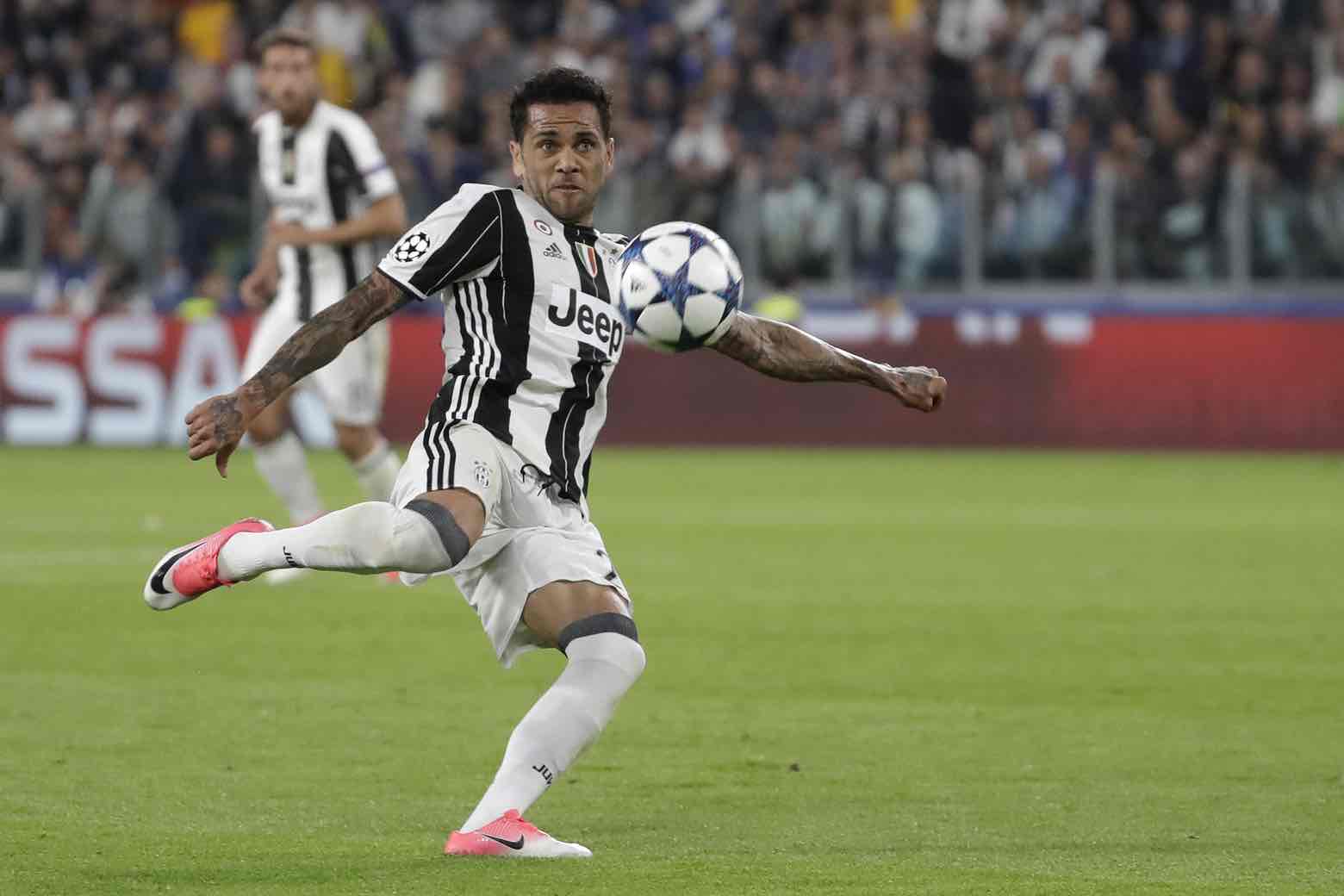 Alves Brought The Tickets to Cardiff
In the 33rd minute, Alves's playmaking ability was one of the keys in the first goal scored by Juventus. Everything started after Gianluigi Buffon saved a powerful shot by Falcao. Buffon sent a handed pass to Alex Sandro, who made the run through the left wing on a counter-attack. Sandro run the ball deeply enough to pass it to Paulo Dybala. The Argentinian dragged two rivals to him and sent a backward pass to Miralem Pjanić, who passed the ball right away to the right wing. Alves received it and sent the cross to Mario Mandžukić. Mandžukić connected a perfect header, but it was saved by Danijel Subašić. Subašić made the clearance but could not grab it. Mandžukić did score the rebound.
For the second goal, Alves was involved once again. 11 minutes after Mandžukić's goal, Alves sent a missile-like volley with his right foot after Subašić made a clearance in a corner. In both semifinal games, Alves ended up demonstrating how integral he is to Juventus's game plan. His versatility allows Barzagli, Pjanić and Dybala (his closer teammates on the pitch) to be better in their respective roles. Alves completed six out of nine successful tackles (five of them on the left wing) and 25 out of 27 forward passes, per fourfourtwo.com.
After scoring both goals, Juventus turned the cruise control on. Juventus slowed the pace of the game perfectly. Monaco midfielders struggled in the build-ups because Juventus closed the passing lanes on the midfield and their backline anticipated to every pass. The only time that Monaco could create something to cheer up for their fans in the stadium was when Mbappé scored their only goal after being assisted by João Moutinho in the 69th minute.
Now Juventus will be waiting for the winner between Real Madrid and Atlético de Madrid. Although it is most likely that Real Madrid will be Juventus's rival in the final because of their 3-0 advantage in the aggregate over Atlético.