The Major League Baseball trade deadline ended Monday at 4 pm and teams were active right to the last minute.
Sonny Gray
The New York Yankees now have a new All-Star on their roster. But, it was a risky move. Former Oakland pitcher Sonny Gray finished the 2015 season 14–7 with a 2.73 ERA. Just one year later, Gray landed on the disabled list- twice.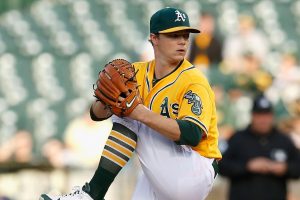 He ended the 2016 season with a disappointing record of 5-11 record with a 5.69 ERA. In exchange for Gray, New York gave up injured prospects Dustin Fowler and James Kaprelian. Shortstop Jorge Mateo was also a part of the trade.
A.J Ramos
But, Gray is not the only name pitcher who got traded to a New York team. Former Marlins ace A.J Ramos has a future with the New York Mets. Surprisingly, Ramos was part of a lateral trade. Both the Marlins and the Mets are in the NL East with almost identical records.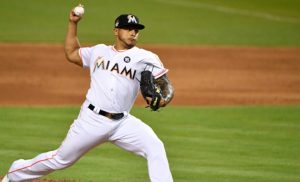 The Marlins have a record of 49-54 and the Mets are sitting at 48-55. Losing a pitcher of Ramos' caliber in a tricky season is bold of Miami, especially considering the All-Star was traded for two minor leaguers. Ramos is going to the Mets with a 3.63 ERA and 47 strikeouts in 40 games in 2017.
Yu Darvish
It's official. Yu Darvish is no longer a Texas Ranger. In a last-second trade, Darvish got traded to the L.A Dodgers.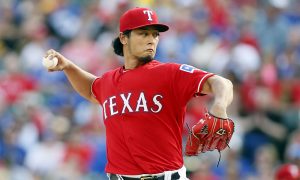 Texas was reportedly "confident" in a trade involving their four time All-Star pitcher. But, it almost did not happen.
Source: Darvish to #Dodgers

— Ken Rosenthal (@Ken_Rosenthal) July 31, 2017
Darvish has struggled this season but the Dodgers do get a proven starting pitcher for the stretch run.
Trade Deadline Mania
Now that the deadline is over, let's take a look at the leaderboard to see what teams are the division leaders; the numbers reflect the leads these teams have in their respective divisions.
AL West- Houston Astros (-16)                                           NL West- L.A Dodgers (-14)
AL Central- Cleveland Indians (-2)                                    NL East- Washington Nationals (-13)
AL East- New York Yankees (-0.5)                                     NL Central- Chicago Cubs (-2.5)