The Florida Gator  soccer team will take a break from SEC play when they face their in-state rival Florida State Thursday at home after this game got canceled more than a month ago due to Hurricane Irma.
The 10th ranked Gators come to this game in a winning hot streak. They have won their last four games and outscored their opponents by 10 goals (11-1). During this winning streak, the Gators have found a fluid offense when building both individual and collective plays.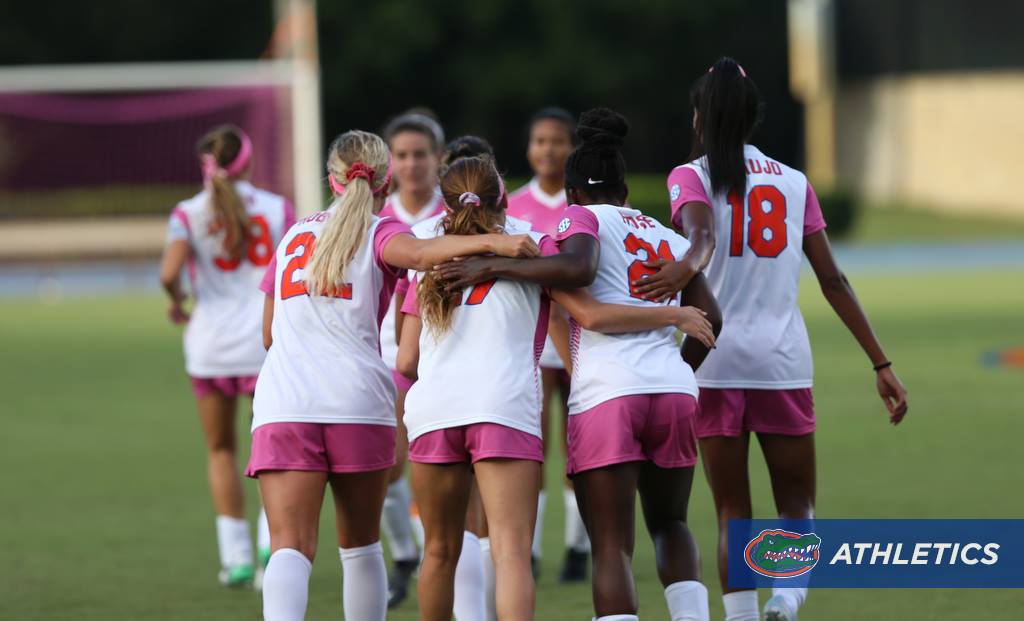 Offensive Improvements for The Gators
Florida's improvement on the offensive department is due to several factors; 1) Gabby Seiler's positional versatility; this has allowed the team to confuse rival defenders when doing positional switchings. 2) Parker Roberts and Briana Solis's all-around performance in the midfield; both players set the pace of the game when controlling the ball and managing which directions the ball is going to go. 3) Mayra Pelayo's dribbling ability on the wings; her creative techniques allow her to create spaces for herself when driving the ball and cutting through the box. 4) Deanne Rose's goal-scoring streak; she has scored seven goals in their last six games.
Now the Gators have a tough task against the 16th ranked Seminoles. Even though Florida State lost its last game against the Duke Blue Devils, it won its last four games before that loss. The Seminoles have scored 25 goals and allowed nine goals this season. Those are very similar numbers when being compared to the Gators —27 goals scored and eight goals allowed.
The biggest difficulty that the Gators have to face against the Seminoles would definitely be finding the way to stop Venezuelan sensation Deyna Castellanos. Castellanos has been the go-to player on offense since she started at the program. She has scored 10 goals this season and gained plenty of individual trophies on an international level while playing for her country. Castellanos is currently one of the three finalists for The Best FIFA Women's Player in 2017.
Game time is at 6 p.m.