The Auburn Tigers and the Ole Miss Rebels, two SEC rivals, will face each other for the first time this season on Tuesday night.
Auburn is currently ranked in 22nd place of the AP Poll – one of only three SEC ranked teams. The Tigers are in second place with an overall 14-1 record behind the Florida Gators.
This great season for the Tigers is mainly due because of the way that they move the ball and find open shooting spaces. Auburn is shooting pretty well from behind the arc (.377) thanks to the off-the-ball skills by players like Jared Harper, Bryce Brown and Chuma Okeke.
The Tigers's floor spacing has allowed them to be a threat offensively for any team in the country. Auburn is averaging 87.3 points per game while having a +14.3 scoring margin.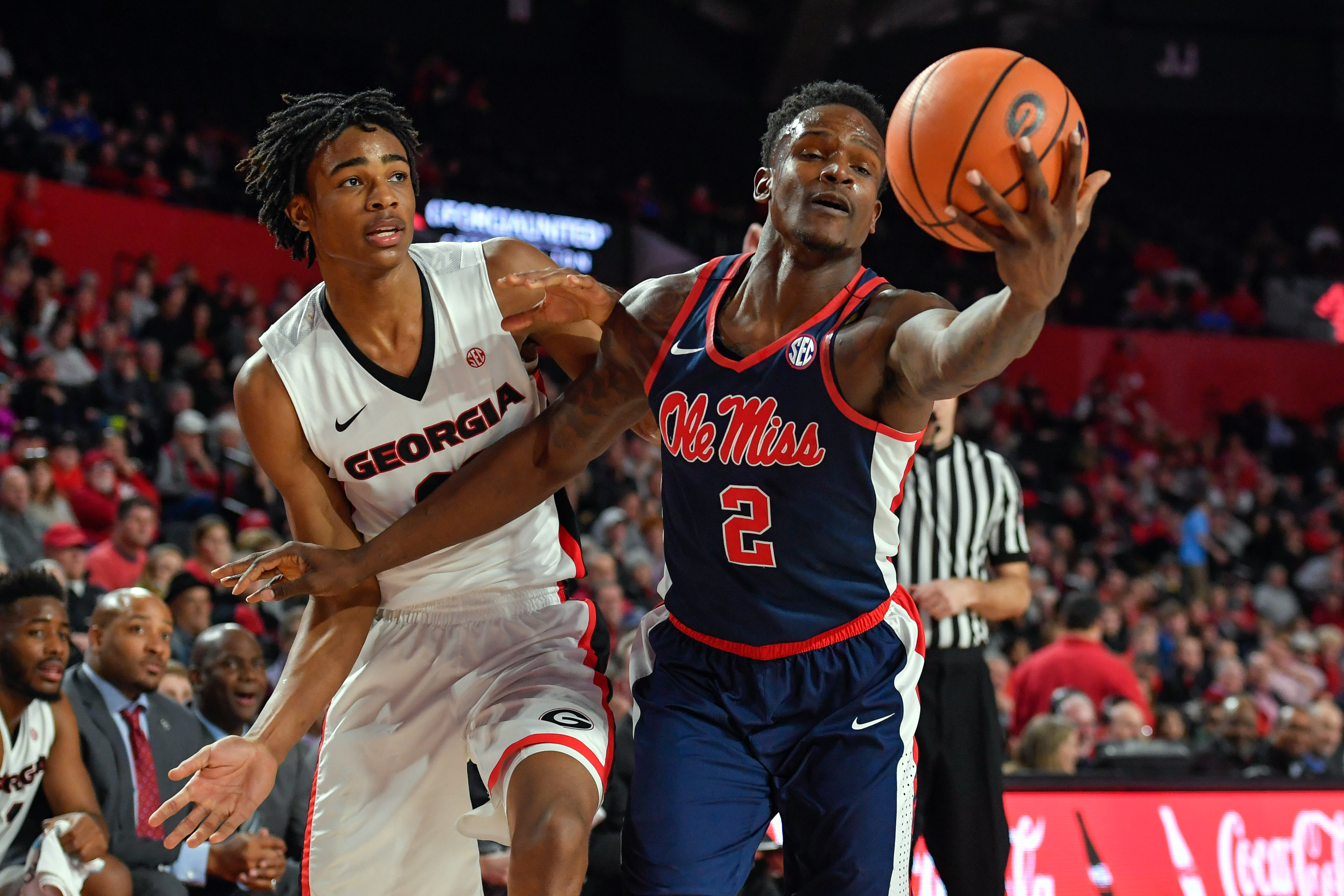 Ole Miss Needs this SEC Game to be Slow
Ole Miss is the antithesis of Auburn. It is a defensive team that mainly relies on both half-court offense and defense.
The Rebels are resilient at forcing turnovers and attacking through iso-ball possessions. They are currently averaging seven steals and 5.5 blocks per game. But more importantly for them, they force their rivals to commit 13.5 turnovers per game.
Ole Miss will have to slow the pace of Auburn's offensive transitions and guard Brown very well every time he decides to drive to the basket or shoot from three.
On offense, the Rebels have to take advantage of Terence Davis' interior offense and Breein Tyree's ability to spread the floor and find open spaces to shoot spot-up threes.
Tip-off will be at 9 p.m.