One thing disgraced Louisville basketball coach Rick Pitino will not do is sit down. Days after the Cardinals vacated their 2013 National Championship, Pitino is still maintaining innocence. Besides that, Pitino is also still maintaining the forfeited title. How did Louisville fall so far from grace? Take a look below.
What We Know
Louisville's attempt to salvage their title did not get very far. On Tuesday, reports that the NCAA denied the Cardinals' appeal broke on many sports outlets.
But, ex-coach Rick Pitino did not accept the punishment. In fact, he defied it.
In October, Pitino lost his job after 16 seasons. Now, successful coaches are rarely fired from top programs unless a major problem arises.
He apologized for hiring "bad guys," but did not admit to any other wrongdoing on his part.
Pitino's recent refusal to take the blame comes after a long string of accused improprieties.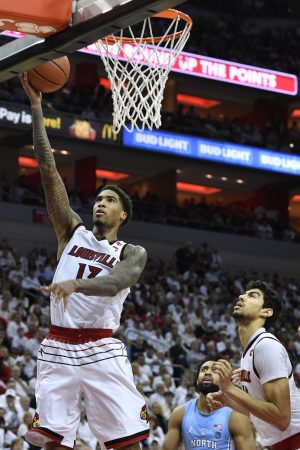 Background Information
Some shocking revelations came out of the basketball program. Here are the highlights (or lowlights).
In 2015, an escort named Katina Powell wrote a book detailing her involvement in Louisville's "stripper parties" for recruits. She claimed a $10,000 payout to get women in exchange for the signatures of top recruits. But, Pitino denied any knowledge of the scandal and blamed it on an assistant.
Then, in September of 2017, the FBI released a report. Louisville basketball and ADIDAS paid recruits, a strict NCAA violation. A coach only identified as "Coach 2," was accused of working with ADIDAS to funnel $100,000 to a five-star recruit. Later, "Coach 2" was identified as Pitino. His lawyer quickly denied the allegations. But, Pitino lost his job one month later.
Now, the Cardinals are the first D1 basketball program to vacate a title in the Final Four era.
What's Next?
Regardless of Pitino's words, Louisville is not in a good position. But, the Cardinals may not be alone. ESPN reports that the FBI has spreadsheets detailing money sent to basketball recruits. In their words, "If your school produced a first-round pick in the past three years, be worried."