On Tuesday night, the Tennessee Volunteers and the Mississippi State Bulldogs will be facing each other as the regular season is coming to an end.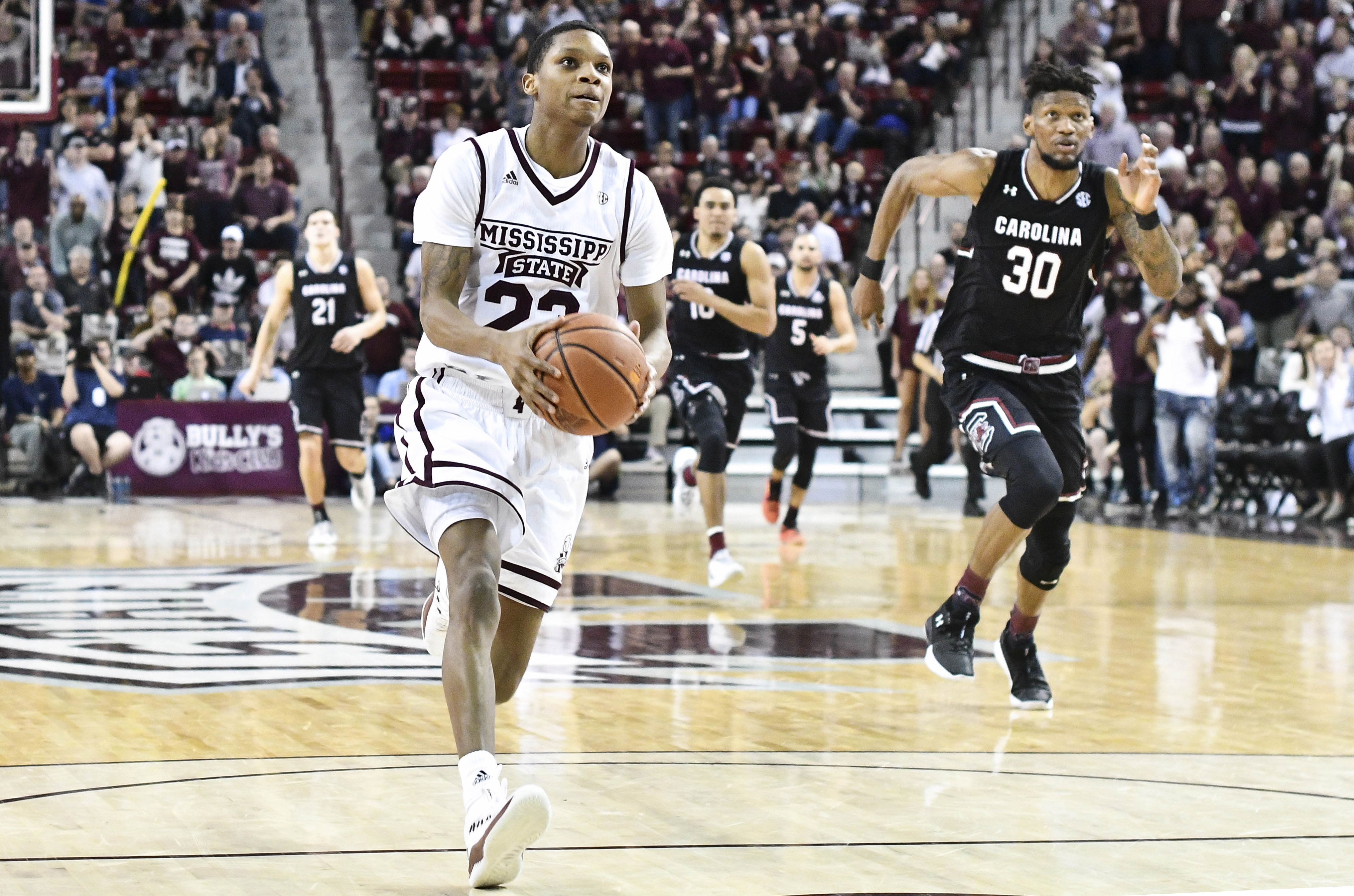 A Change of Hierarchy in The SEC
Both teams have had a surprisingly impressive 2017-18 season considering the fact that the two teams struggled constantly last season; the Volunteers finished in ninth, while the Bulldogs finished 12th in the SEC standings in 2017. Currently, the Vols (21-7) and the Bulldogs (21-8) are in second and third place behind the Auburn Tigers (24-5).
The success of these three teams this season is definitely a change of pace in the SEC, considering the fact that the Kentucky Wildcats have been the team to beat in the conference for the past couple of seasons.
Tennessee has had a solid season offensively speaking. The Vols have exponentially improved their long shooting; they are currently averaging .381 percentage from behind the arc while attempting 7.9 three-pointers per game. Their main focus is to display a high-pace offense based on spacing and floor-spreading.
On the other hand, Mississippi State has tried to play the same style as Tennessee. The problem for them is that they have not had the same efficiency from the three-point line. Mississippi State has made more three-point attempts than Tennessee this season but not as precisely as the team would want; the Bulldogs are averaging .312 three-point shooting percentage.
Both teams have had two very efficient go-to guys to depend on offense during this season. For Tennessee, Grant Williams is averaging 15.6 points per game while attempting the most shot attempts in the team (322). On the Bulldogs' side, Quinndary Weatherspoon has been the stellar guy for them; he is averaging 14.7 points per game while attempting 303 shots during the whole season.
Tip-off will be at 7 p.m.