Egor Koulechov is no stranger to unfamiliarity and adversity. The journeyman grew up in two different countries and has now played basketball at three different universities in his four years of collegiate eligibility. For Koulechov, life is not only about the present, but about the journey.
The Beginning
As the Florida Gator PA announcer declares at the beginning of every home game during pregame introductions, Koulechov was born in Volgograd, Russia. When he was six, he moved to Israel and lived in a kibbutz, which is a community-based, agricultural village. His family eventually moved to a suburb outside of Tel Aviv.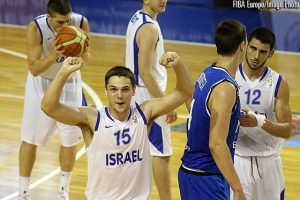 Throughout his childhood, he played soccer, tennis and basketball. With the lack of a true basketball skillset, Koulechov found himself struggling to stay competitive on the hardwood. The only aspect he excelled in was rebounding. As time went on, his interest and passion for the game grew exponentially. He trained relentlessly and was offered a spot on the Under-16 Israeli national team.
After this experience playing against elite competition, Egor knew he had to take his talents elsewhere in order to gain recognition and seek a career. Koulechov sought out options to go play in Spain, but his club team in Israel prevented him from doing so. However, they were unable to prevent him from going to study in the United States.
He took full advantage of this loophole and used it to continue his basketball career. Koulechov attended Sagemont School in Weston, Florida for his junior and senior year of high school. He averaged 17 points and 10 rebounds per game during his two years at the school.
PHOTO: Egor Koulechov of Sagemont. pic.twitter.com/clCAC905

— SFHSSports (@SFHSSports) December 16, 2012
Collegiate Rollercoaster
As a junior in high school, Koulechov committed to Arizona State University, in large part because of the relationship he formed with assistant coach Scott Pera. Before Koulechov started attending ASU, Pera accepted an assistant coaching job at Pennsylvania University. Even with this news, Koulechov stayed true to his commitment.
His stint at Arizona State was short and uneventful. He played in 27 games and averaged 3.8 points and 2.8 rebounds in 14.0 minutes per game. ASU made the NCAA Tournament but lost in the first round on a buzzer-beater against Texas. Koulechov did not receive a single minute of action in that game.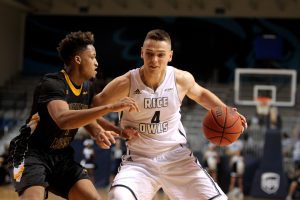 By this time, Pera was an assistant coach at Rice University. Koulechov wanted to join the coach he always had such a strong bond with, so he transferred to Rice for his sophomore season. Koulechov had to sit out the 2014-15 season because of NCAA transfer rules but dominated Conference USA for the two following years.
With his family still located in Israel, Koulechov discussed how big of an influence Pera has been on him during his life in the U.S.
" [He's been a] dad, mentor, anything from that perspective. We had a relationship since about my junior year of high school. I obviously didn't play for him at Arizona State, but the years after that, three years at Rice, and we still keep in touch even though I left. He's been supportive of me from day one, supporting my decision. He's been great just helping me out throughout the years."
At the conclusion of his senior season, he felt the desire to accomplish more. He thought about heading back to play professionally in Israel, but when a graduate transfer option was presented, he knew he had to take advantage of the opportunity.
Living in the Present
Koulechov wanted a big-time program, and was deciding between Oklahoma and Florida. After taking his official visit in Gainesville, it felt like a perfect fit from numerous aspects. He felt right at home being back in the state of Florida. The Gators also featured a pass-first point guard in Chris Chiozza and numerous quality complimentary pieces to make a deep run in March.
— Egor Koulechov (@RussianGusta) April 19, 2017
Koulechov has played a major role in the Gators' success this season. He has averaged 13.6 points and 6.5 rebounds per game on 40.3% shooting from beyond the arc. With the Gators set to take on St. Bonaventure on Thursday night, Koulechov is prepared to potentially play in his final collegiate game.
"This year, there is no other choice. Any game could be the last one so just going to try to leave it out on the court, whatever I got, and I know these guys are going to do the same."