The Gators defense has been the key to their last two victories. It stood out the most especially against the LSU Tigers last week and one player is to thank for that.
Safety Donovan Stiner delivered big defensive plays late in the game. He is slowly becoming a household name amongst Gator fans. Throughout the season, Stiner has been in the thick of things defensively and is currently third on the team for tackles with 31. He also was able to get his first career interception against LSU.
Stiner said Tuesday he is making strides defensively each game and is noticing the hard work the safeties are putting in is paying off.
More Time on the Field, Leading to More Confidence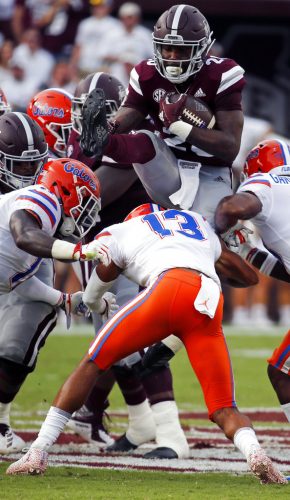 Stiner has worked extremely hard to get to where he is. He is still only a sophomore, but he has been one of the leading factors for the Gators' defense resurgence. Last year he played in 11 games but all of them as a reserve. Since he played in such a small sample size, he only totaled nine tackles, but a year can change everything. In just a year, his playing time has increased and over the offseason, he trained and conditioned to get the opportunity that he is taking advantage now. Stiner has noticed that the more repetitions he gets on the field during games, the more his confidence has been building up.
Game Recognizing Game
Stiner hasn't been on this journey alone from reserve to starter. He gives a lot of credit to his teammates especially defensive back Chauncey Gardner-Johnson and linebacker Vosean Joseph. Playing alongside both of them have given Stiner someone to look to for advice during games. Their hard work and improvement have led by example for the new or younger players like Stiner. When asked about his recent success, Stiner thanked and recognized the efforts of Gardner for leading him to where he is today.
Stiner's story has been an incredible one up to this point. Look for him to be right in the middle of the Gator's defense once again this Saturday as they take on the Vanderbilt Commodores in Nashville. Kickoff is set for noon.