Looking to continue their all-around hot streak, the P.K. Yonge Blue Wave traveled to take on the Saint Francis Catholic Wolves Tuesday night. Winning five out of its last seven games, P.K. Yonge has demonstrated a great system both defensively and offensively. Saint Francis was also coming in with momentum after an 8-7 win Monday. The Blue Wave made a late-game push to come out on top 7-4, winning its fourth game in a row.
Outstanding Outfielding
Saint Francis Catholic had their gloves all over the first half of the game. Their outfielders made some outstanding catches to stop the frequent hits from the Blue Wave. The early game was kept at a 1-1 tie thanks to the great defense of the Wolves and a spectacular sliding catch from centerfield. Soon after another scoreless inning, it seemed the teams were evenly matched. However, the Wolves broke away in the third inning.
To start the scoring push, senior Mason Bell hit a line drive, stopping at second base after an error. Another double from sophomore Liam Green gave the lead to the Wolves. At the end of the fourth inning, the Wolves led 4-1.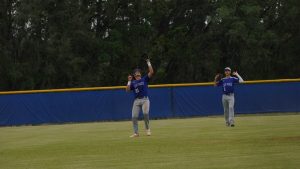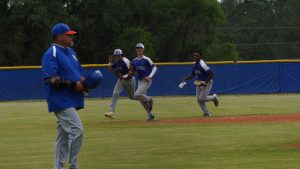 Another Comeback
The Blue Wave have been no stranger to comeback this season. They showed no signs of worry, cruising to a three-run inning to tie the game. The team scored another two runs in the sixth inning to take a 6-4 lead and added an insurance run in the seventh.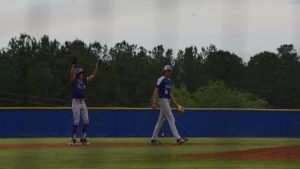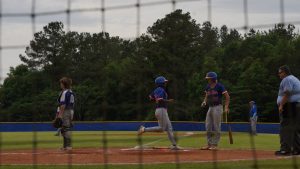 Tuesday night's game was just another display of P.K. Yonge's recent dominance. The game saw great plays from all-around the roster, not just their usual stars. As they look towards the postseason, the Blue Wave sit at a comfortable 10-4 record and hope to keep their streak alive for as long as possible.