After finishing last season 5-13, the Newberry Panther's softball team is currently 8-5 a little over halfway through this season. Coach Edward Johnson spoke about the team's goals, key games and highlighted star players.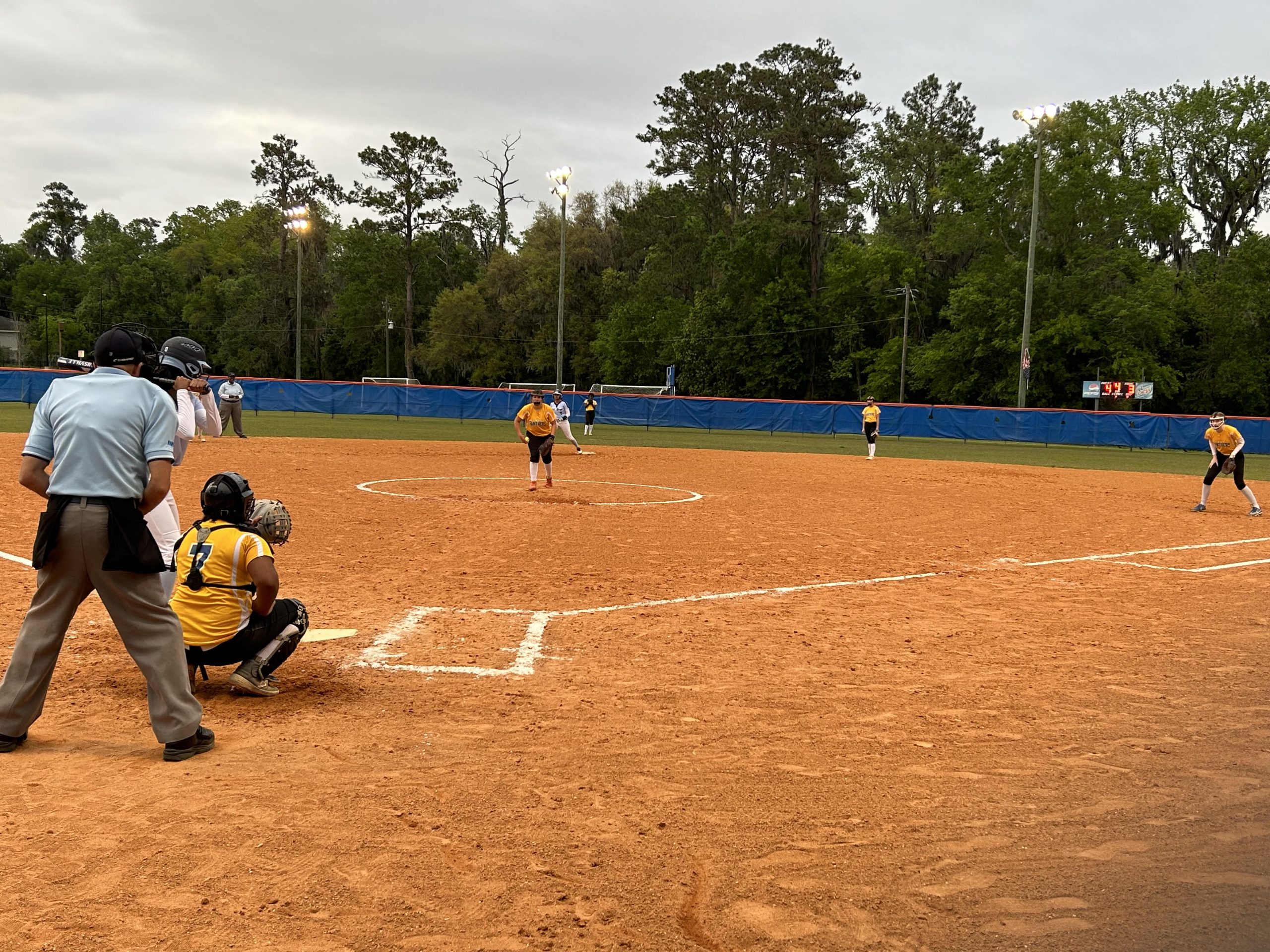 Finishing Strong
With 9 regular season games remaining, Coach Johnson talked about the team's goals and what they need to improve on the most. The team's main goal is to improve on the small things. This includes making routine plays and having good at bats. As far as improvements go, Coach Johnson hopes batters 5-9 get up to par with the top of the lineup starting with good approaches in the box. The team must also continue to throw strikes and limit walks on the mound.
"At the end of the year, we need to be on top of those things."
Key Players
When asked which players have surprised him the most this season, Coach Johnson answered with three players. First, he mentioned sophomore Madison Krecker, who has won a couple complete games on the mound for Newberry.
"I knew she could do it, and I am happy she has realized she can be a force in the circle for us."
Second, Johnson mentioned lead-off hitter sophomore Malana Kennard.
Last, Johnson spoked very highly of junior Natreana Akanni who bats ninth.
"She is a second leadoff for us. She has some pop and can hit the ball over the fence. She has been doing a really good job of getting on base for us."
After discussing the players that surprised him the most, Johnson discussed which underclassmen have stood out throughout the season so far. He again mentioned sophomore Malana Kennard. Then discussed sophomore Cayla Philips, a volleyball player who is playing softball for the first time.
Johnson also highlighted freshmen Olivia Tharpe, who has been battling with injuries, as well as Korilyn Crudup, who has been catching a lot and getting better every week.
"We want to win some more games, but make sure we are playing our best ball going into the district tournament."
Remaining Games
This could potentially be Newberry softball's first winning season since 2016.
Newberry plays three games this week, including one against Chiefland, who Newberry lost to in districts last year. After a 6-3 loss to them this season, Coach Johnson said they had confidence leaving the game, but they did not play their best.
The Panthers play their last regular season game on Tuesday, April 25 at Eastside.