Both Alabama and Mississippi State came into this season with a spark in their programs. Both hired a big name coach that has had success in the game of basketball; Avery Johnson in the NBA and Ben Howland at the collegiate level. Yet, neither team has reached their respective win total from last year and would have to finish the season very strong to at least match that total.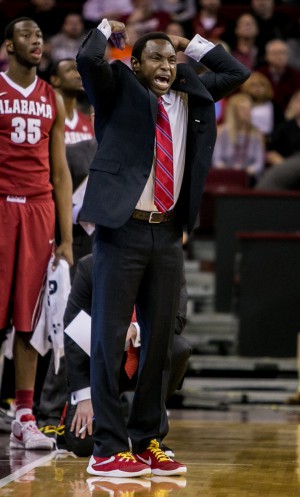 Alabama and Mississippi State find themselves in a neck and neck race for last place in the SEC. Although the Crimson Tide are 11-9 and the Bulldogs are 9-11, they share the same conference record of 2-6. Only Missouri has a worse SEC record at 1-7. Johnson and Howland were hired to get their programs to trend upward but have failed to do so in their first year.
So, what's the problem with these two teams? Neither of them can rebound. You can find both teams at the bottom of the barrel in the SEC standings for rebounds. The same goes for scoring.
Ultimately, like any team struggling in college basketball, neither of these teams can conjure up a complete basketball game. Alabama's problem is they can't match an average offensive performance with their stout defense.
Even Johnson admits that defense helps them win games.
As for Mississippi State, they can't play defense. They can score in the mid-70s, but in each of their previous five losses they have allowed at least 80 points. Not necessarily the recipe for success in the SEC. The Bulldogs might even be without star player, Gavin Ware.
Howland discussed Ware's status on Monday.
At the end of the day, it's just the beginning of the process for both of these coaches. The Crimson Tide and Bulldogs have shown flashes of what seems to be a bright future. A strong finish to the season could do wonders for both of these programs heading into next year.
One of these finishes could begin tonight.