Week 6 in the NFL, if nothing else, certainly had its share of surprises.
This "Dak Guy" can play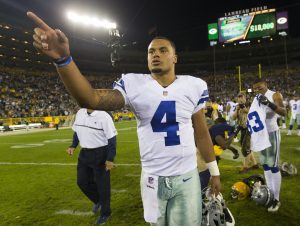 Although maybe not a surprise anymore, rookie QB Dak Prescott led the Dallas Cowboys to another convincing win over the Green Bay Packers 30-16. The win improves Dallas to an NFC East-best 5-1 record. Afterwards, Prescott spoke of the "great team win." More good news for Dallas came off the field, as Dez Bryant says he will be ready for the team's Week 8 matchup with Philly.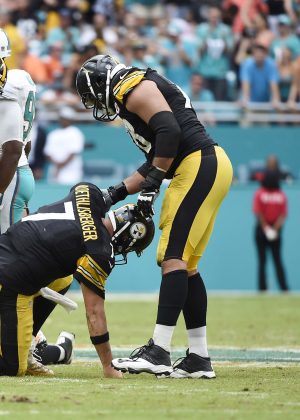 Big Ben exits with injury as Fins roll
In Miami, the Steelers and head coach Mike Tomlin had a day they'd like to soon forget in a 30-15 loss to the Dolphins. The biggest story, however, came in the 2nd quarter as QB Ben Roethlisberger left the game with a torn meniscus in his left knee. Roethlisberger underwent surgery today, and is hopeful for a Week 9 return following the team's bye week.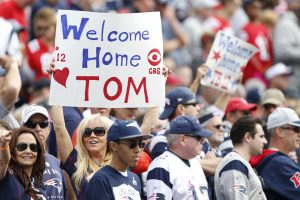 Allow him to reintroduce himself
In New England, Tom Brady made his return to Foxborough playing in his first home game following his 4-game suspension to begin the season.  Brady was 29-36 for 376 yards and 3 TD's, connecting with his favorite target Rob Gronkowski 7 times for 162 yards as the Patriots cruised to a 35-17 victory over Cincy.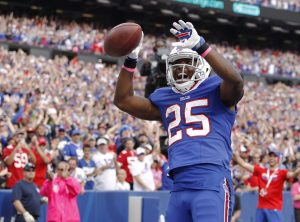 The Real Shady
In Buffalo, LeSean McCoy ran all over The San Francisco 49ers. McCoy amassed 140 yards and 3 TD's on 19 carries, in route to Buffalo's 45-16 blowout victory.  The win overshadowed the early headlines of controversial QB Colin Kaepernick making his first start of the season for San Francisco.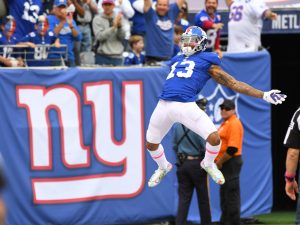 "Okie Dokie, OB's Here"
In the Meadowlands, the Giants got some late-game heroics as they used a 66 yard TD pass to Odell Beckham Jr. with just 40 seconds left to come back and beat the Baltimore Ravens 27-23. OBJ had a highlight-reel day, hauling in 8 catches for 222 yards and 2 TD's.  The win improves the Giants' record to 3-3, and keeps them in the NFC playoff mix.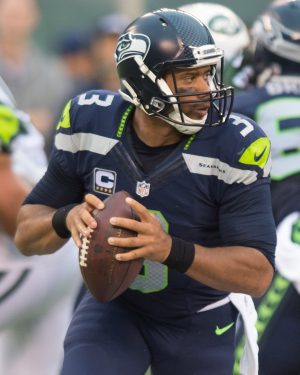 Russ leaves Falcons Sleepless in Seattle
Russell Wilson led a late Seattle rally to improve their NFC West-leading 4-1 record, knocking off Matt Ryan and the Atlanta Falcons 26-24. Trailing 24-17, RB Christine Michael punched in a score from the 1 yard line with 3:51 to go. A blocked Steven Hauschka extra point shortly thereafter did keep the Falcons temporarily ahead. Hauschka would get another shot though, and he converted what proved to be the game-winner.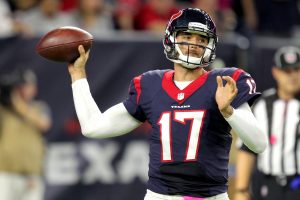 B-Rock & Rally
The Texans and Colts likely put most of the country to bed with the first 45 minutes of action. However,those who stayed up saw Brock Osweiler lead an improbable 14 point Houston comeback in the final 3 and a half minutes to force overtime.  The Houston defense then got a stop on the opening OT possession. Brock Osweiler consequently led the Texans down the field to set up a game-winning Nick Novak 33 yard field goal.
Monday Night Outlook
New York Jets(1-4) at Arizona Cardinals(2-3)
Both of these teams are certainly desperate to get back on track. Carson Palmer and the 2015 NFC West champion Cardinals (13-3 record in 2015) will look to right the ship after a rough start to the season. For the Jets, a struggling Ryan Fitzpatrick hopes a win on the road against a talented Cardinals team will get his team in the right direction.