Miami Heat 84-101 Toronto Raptors
Points: DeMar DeRozan (40)
Assists: Goran Dragić (7)
Rebounds: Hassan Whiteside (14)
The Miami Heat continued their quest for a playoff spot when they received the Toronto Raptors on Thursday night. DeMar DeRozan and a ferocious post-trade-deadline defense leaded the way for the Raptors to get a 101-84 victory.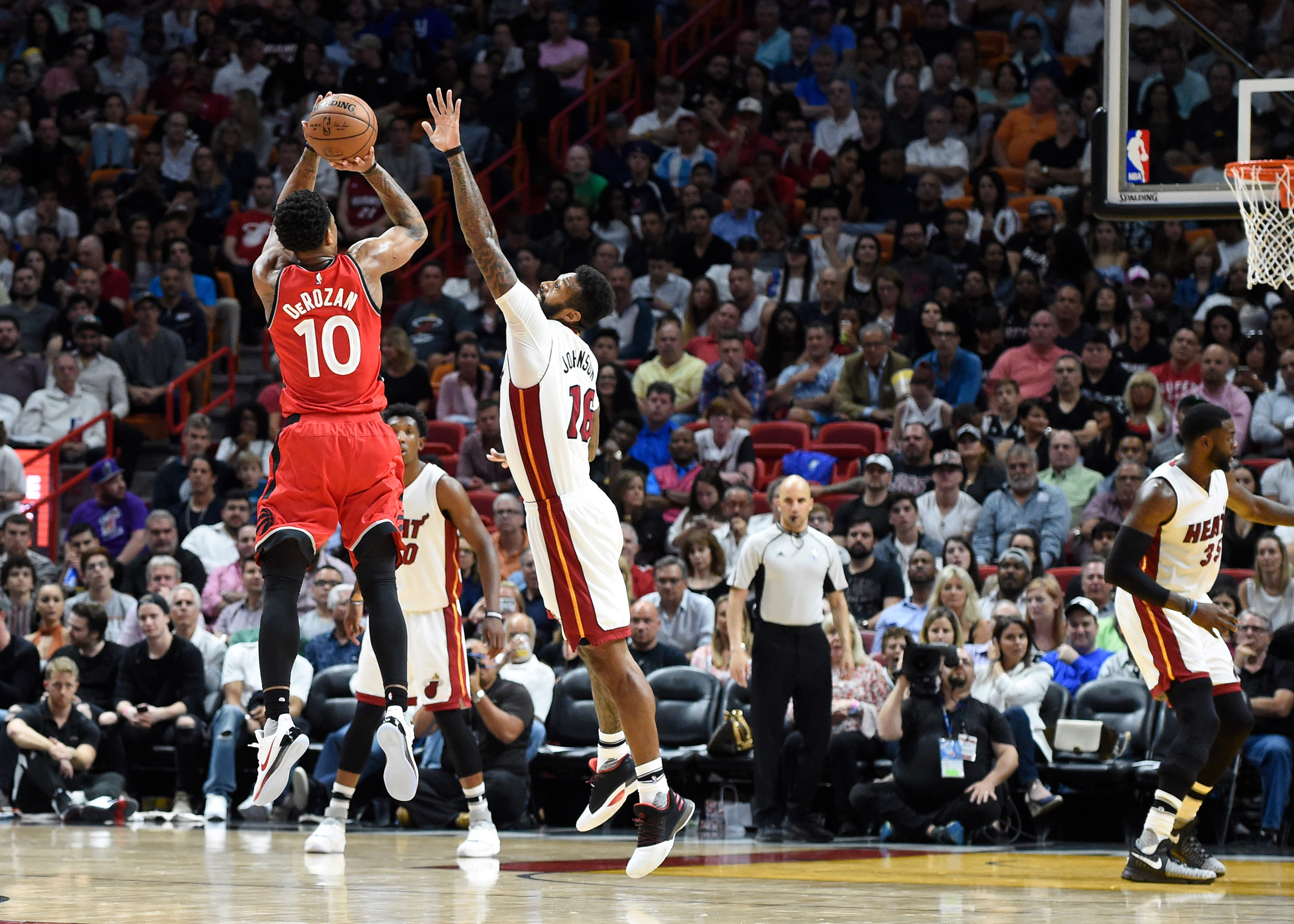 Mid-Range Maestro
DeRozan has had to take care over the Raptors' offense after Kyle Lowry got injured. It has worked very well since then. And the Heat witnessed it at Thursday's game. DeRozan, who is a peculiar scorer for today's NBA because he does not rely on three-pointers, scored 40 points. He is averaging 1.7 attempts and 25.2 percent when shooting beyond the arc. DeRozan used his lethal mid-range game to beat every Heat defender that he found on his way. His mid-range repertoire included pull-up jumpers, off-screen jumpers and smooth turnaround fadeaways.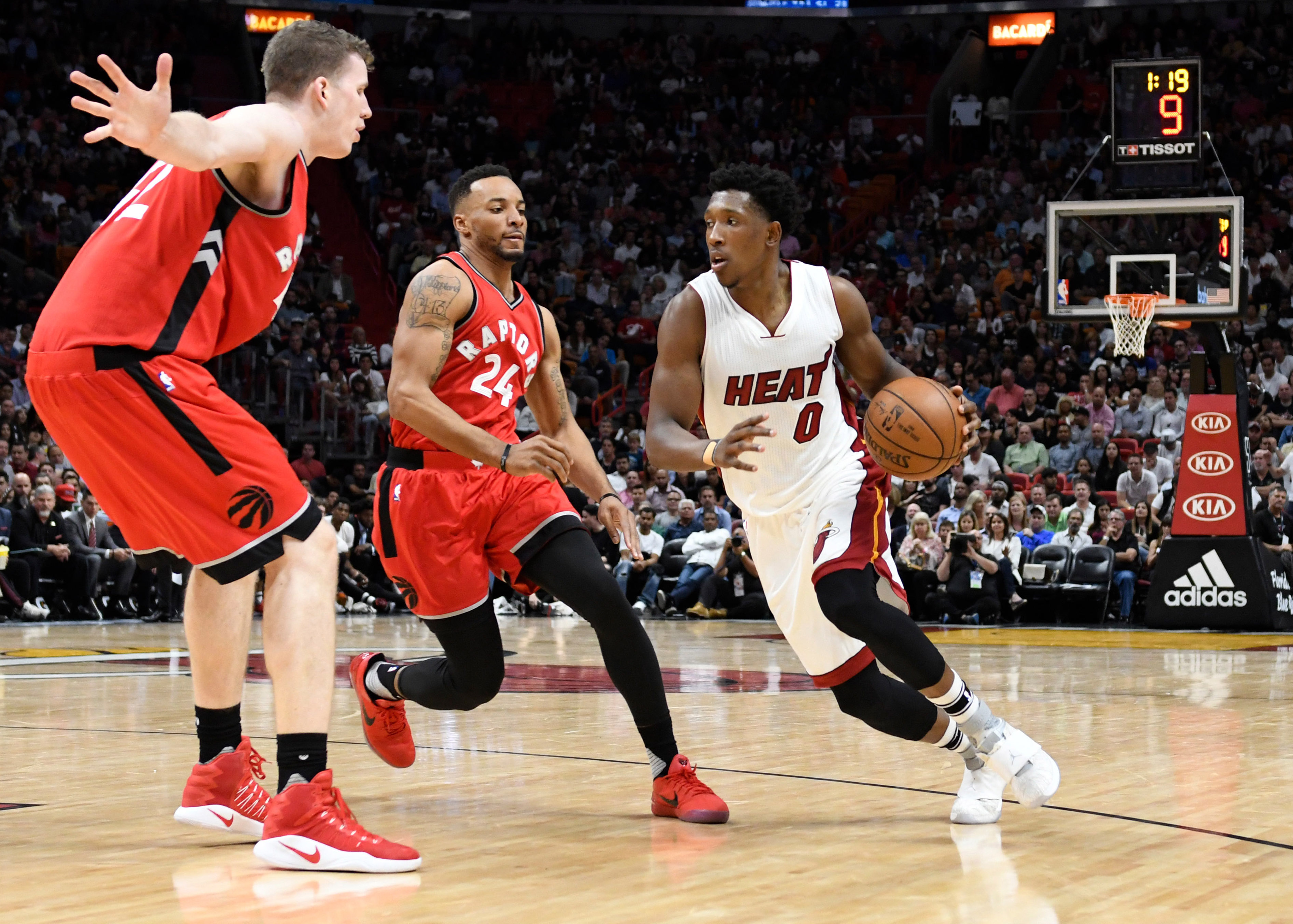 The North Wall
The Heat were not able to deploy their 3-and-D basketball that has helped them since they turned their season over in mid-January. They are averaging 27 three-point attempts and 36.4 three-point percentage – both records are in 12 place in the whole league. But they could not perform at a high level on that department thanks to Raptors' perimeter defense. It was a 6-for-23 shooting night from beyond the arc for the Heat. Goran Dragić and Josh Richardson distributed their playmaking roles when driving the ball on offense. Raptors' defense forced them to constantly rely on paint penetration and pick-and-rolls. It was an off-night for both players offensively. Both players scored 13 and 12 points respectively – Dragić had a 5-for-18 shooting night.
It was a close game up until Toronto's defense took over the game. They had a 75-68 lead going into the fourth quarter. The Raptors out-rebounded the Heat 51 to 36. That happened thanks to a teamwork effort when anticipating to every shot missed by the Heat. The ones who stood out on that department were Jonas Valanciunas and Patrick Patterson – both had eight and 10 rebounds respectively.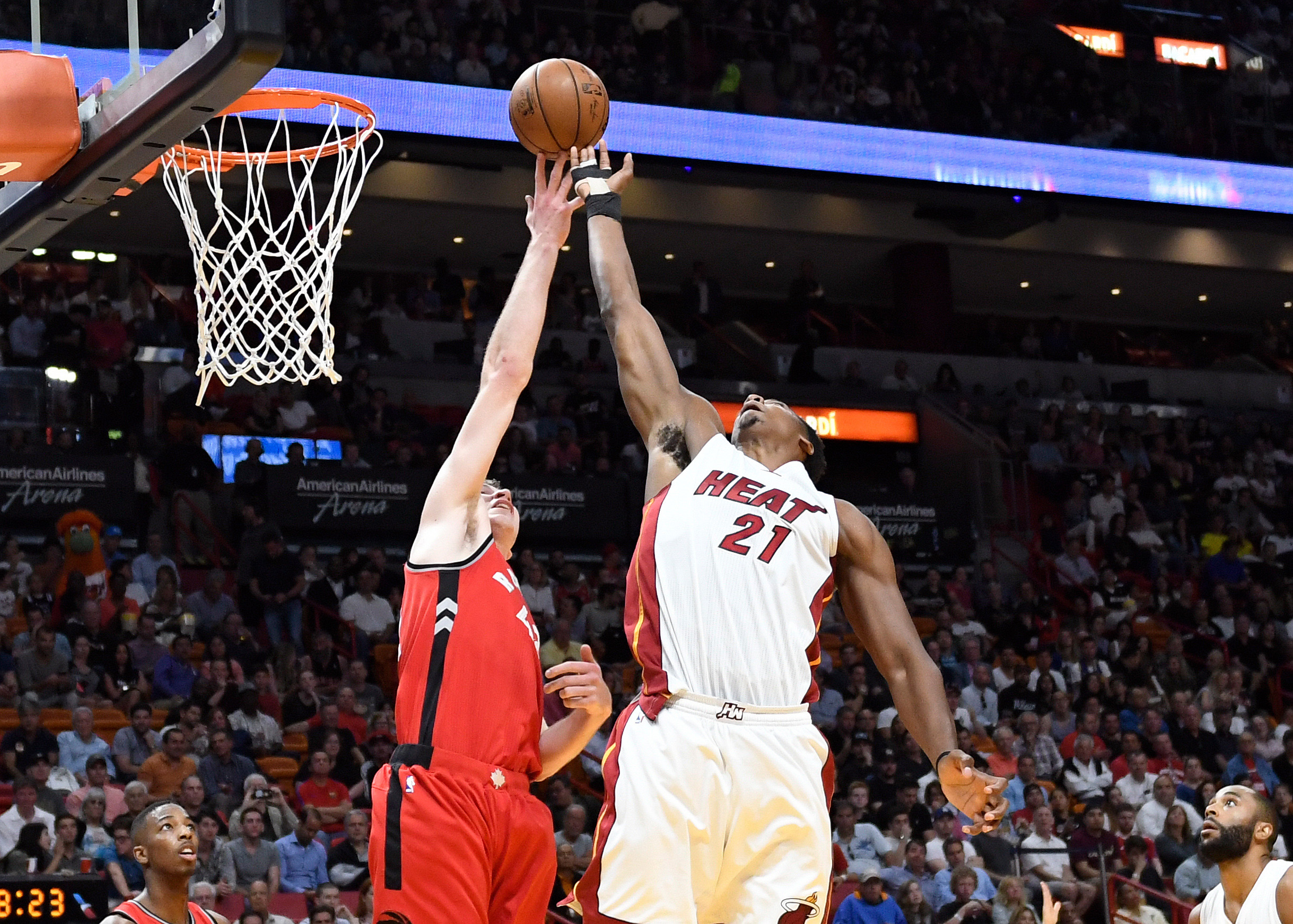 Trying To Catch a Playoffs Spot
The Heat are currently on eight place in the East with a 35-37 record after having an 11-30 record in mid-January. A 24-7 run has allowed them to compete against the Milwaukee Bucks, Indiana Pacers, Chicago Bulls and Detroit Pistons in the playoffs race. All of those teams are separated in the standings by 2.5 games. The Heat are in a must-win situation with 10 games left in the regular season. Tuesday's night game might be the most crucial one for the team because they will have to face the Pistons at Detroit. The other games left for the Heat will be against the Boston Celtics, the New York Knicks (twice), the Denver Nuggets, the Charlotte Hornets, the Raptors, the Washington Wizards (twice) and the Cleveland Cavaliers.