After more than a month of competition, the MLB 2017 season is starting to shape itself. It is early in the season, but there are a bunch of teams that are trying to make a statement. The Houston Astros, New York Yankees, Colorado Rockies and Washington Nationals are playing solid baseball and dominating their respective divisions. Even though it is too early in the season to make predictions, teams like the Astros and Nationals might continue their task of winning it all this season. Then you have the team that are trying to find themselves in low-middle of the pack. The Tampa Bay Rays, Miami Marlins and Atlanta Braves are struggling to get results.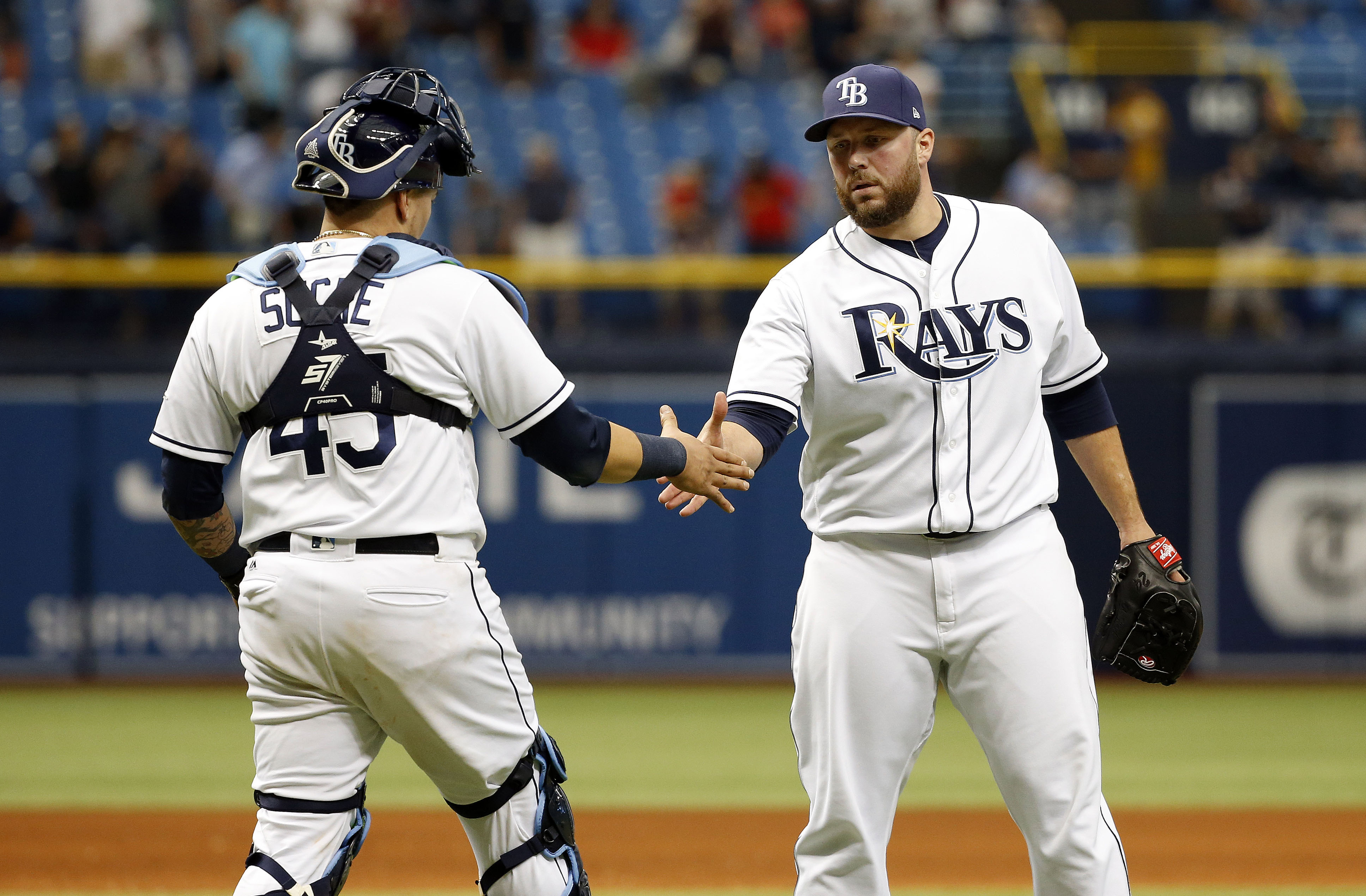 Tampa Bay Rays vs. Minnesota Twins
Starting Pitchers:
Tampa Bay Rays: Chris Archer
Minnesota Twins: Hector Santiago
The Rays's 2017 season has been impressive so far considering the lack of talent in the roster. They are right now in fourth place in their division with a 25-25 record. In their last four series, the Rays have won three out of those four. They beat the Boston Red Sox, Cleveland Indians, Yankees and tied against the Los Angeles Angels in a four-game series. In terms of results, they are trying to maintain themselves in the conversation – they are just two games away for a wild-card spot due to their solid defensive game.
The Rays currently have a 3.65 ERA, which is the fifth best record in the whole league. It's mostly because of pitchers Matt Andriese, Alex Cobb, Chris Archer and Alex Colomé. These four have given some air to their team and compensate the offensive struggles that they have had faced this year. The first of those, Andriese, has had a breakthrough season. In his third season in the majors, Andriese has surprisingly taken the role of ace perfectly. He has 3.24 ERA and a 5-1 record in 10 games started. Both Cobb and Archer have a 4-4 and 3-3 records respectively, but have been solid enough during games to let Colomé take over them plenty of times. Colomé has had 12 saves in 21 games played.
Now the Rays are back on the road to start a nine-game road trip. It will start with a three-game series against the Minnesota Twins. The Twins have been a surprise this season. They are constantly battling for the first place of their division against the Indians. Miguel Sanó has been their go-to guy on offense. He has had 37 RBIs and a .300 batting average.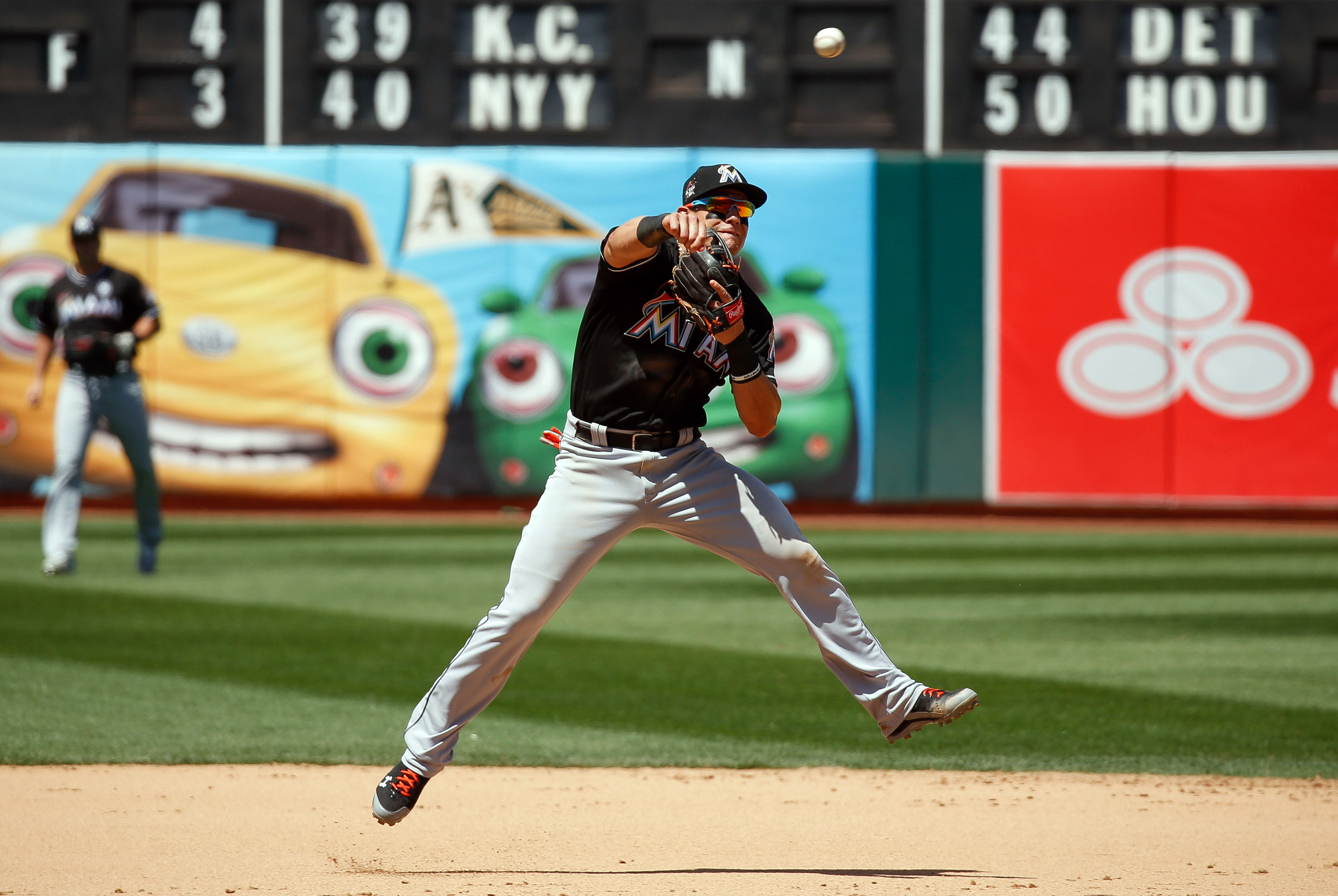 Los Angeles Angels vs. Miami Marlins
Starting Pitchers:
Los Angeles Angels: Jesse Chavez
Miami Marlins: Dan Straily
The Marlins keep struggling to find their way on both offense and defense. They are currently in fourth place with a 16-29 record in their division. Unfortunately for them, they share the same division with the Nationals, a team that has been a championship-caliber team for so many years.
Individually, the Marlins have something to celebrate for. Players like Miguel Rojas, Marcell Ozuna and Justin Bour have performed at a high level offensively. Ozuna and Bour combine for 61 RBIs; Rojas, in just 24 games played, has created danger on the bases thanks to his .389 on-base percentage and .338 batting average.
Los Angeles Angels wants to find something to celebrate besides Troutmania. Mike Trout has incredibly continued his task of getting better and better every season. An out-of-this-world talent on the plate and on the outfield, his pitch reading and batting power are a nightmare for any pitcher. He has made 15 home runs and 35 RBIs. Thankfully for Trout and the Angels, Albert Pujols has been playing at a mid-2000's level this season. Pujols has been the second best offensive weapon to take advantage of having runners on bases – especially Trout, who has a .461 on-base percentage. He currently has 34 RBIs.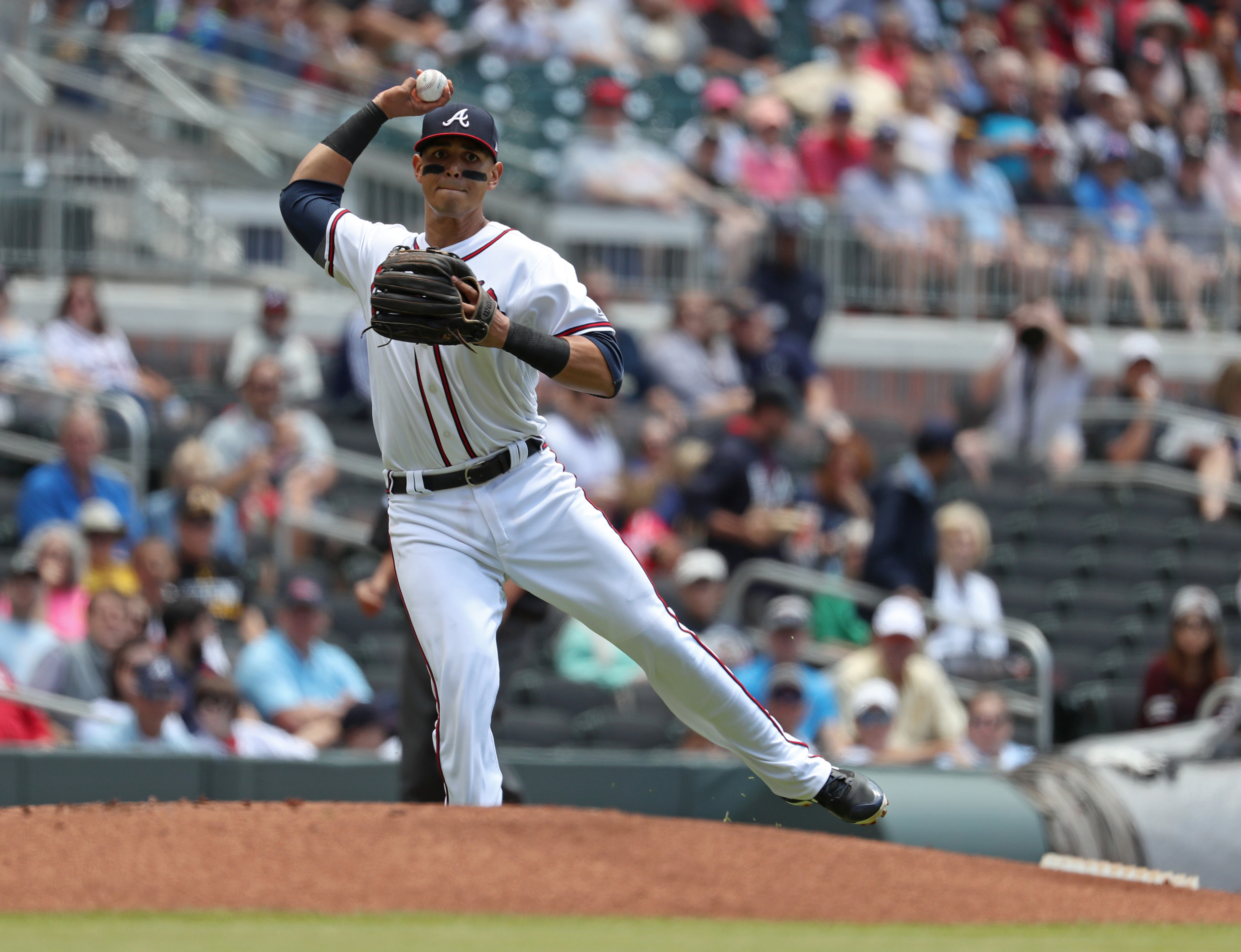 Atlanta Braves vs. San Francisco Giants
Starting Pitchers:
Atlanta Braves: Jaime García
San Francisco Giants: Matt Cain
Like the Marlins, the Braves also suffer from playing in the same decision as the Washington Nationals. The Braves are second in their division with a 20-25 record and are 7.5 games behind the Nationals. Now they are on the West Coast to start their nine-game road trip against the San Francisco Giants.
What has stood out for the Braves is their ability to get on base consistently; they have the third-best batting average (.268) in the league. This has been possible thanks to the batting power provided by Freddie Freeman, Brandon Phillips, Nick Markakis, Matt Kemp and Ender Inciarte. Freeman is the team leader in home runs (14) and has a .341 batting average; Kemp is the team leader in RBIs (27); Phillips, Markakis and Inciarte provide enough depth and efficiency to get constantly on base and help their team by scoring runs (21, 25 and 30 respectively).
The Braves will face one of the worst offenses in the league this season in San Francisco. Collectively, the Giants have the third-worst batting average (.229),  are second-worst in RBIs (158) and runs (166) and last in the league in home runs (40).