After an exciting weekend of college football, the AP Top 25 and Coaches Polls have been released for Week 2. Neither poll changed much at the top, but teams have certainly started to make an impression on voters, both good and bad.
AP TOP 25 POLL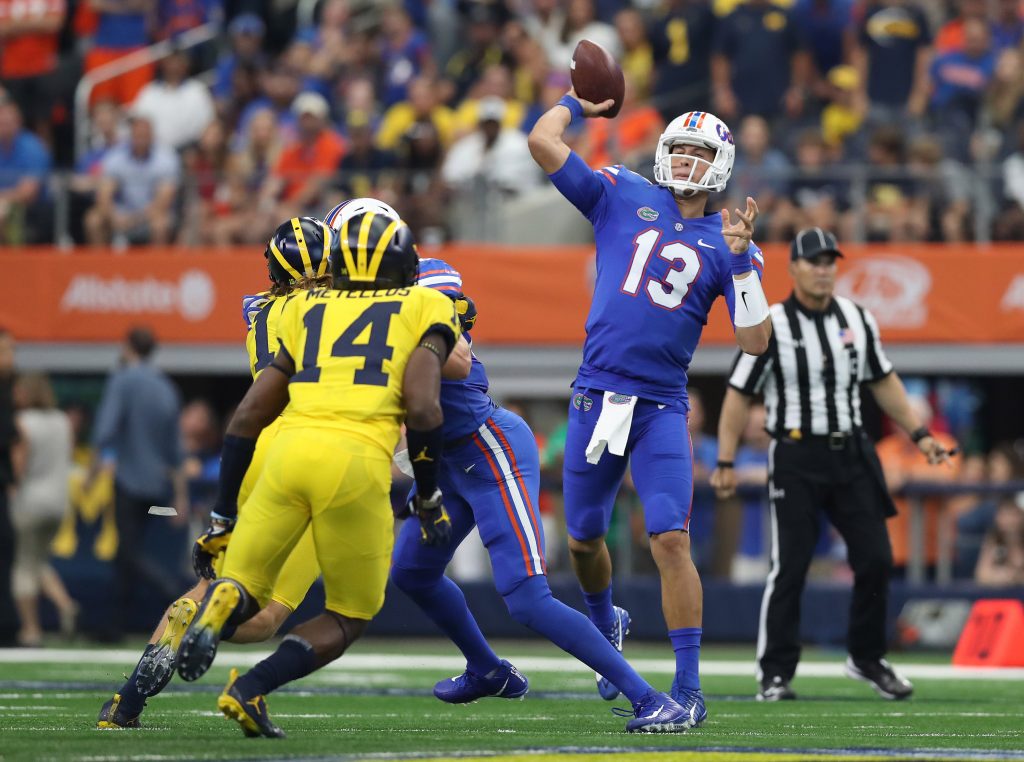 Despite falling to the Michigan Wolverines this past Saturday, the Florida Gators remain in the AP Top 25 Poll. However, the Gators dropped five spots to No. 22 due to the loss while Michigan rose three spots to No. 8 after their win. After losing to Alabama 24-7, the Florida State Seminoles fell to No. 10, dropping seven spots. Alabama's convincing win earned them 60 out of a possible 61 first-place votes, allowing them to secure the top spot for a second straight week. The Miami Hurricanes jumped two spots to No. 16 after handedly defeating Bethune-Cookman 41-13. The USF Bulls narrowly edged out Florida, coming in 21st. The Bulls dropped two spots from last week's ranking, despite taking down Stony Brook and having a 2-0 record.
COACHES POLL
The Florida Gators are ranked No. 24 in the Coaches Poll, dropping eight spots from last week's poll, which was the most of any team. Still, head Coach Jim McElwain remains optimistic for the rest of the season and believes the Gators will prove they are a good team. Florida State fell six spots to No. 9 after being defeated by Alabama. Florida's and FSU's opponents were more fortunate — Michigan moved up one spot to No. 8 and Alabama held onto their top spot. Fellow Florida schools, Miami and USF, each rose one spot to No. 17 and No. 20, respectively.