Game 1 between the Los Angeles Dodgers and the Houston Astros will be played in Dodger Stadium Tuesday at 8:09 p.m.
How did they do it?
The Dodgers are back to the World Series for the first time in 29 years. What is the difference between this year's Dodger squad versus previous years? Here are the main differences:
Dominant starting pitching
The Dodgers are led by Clayton Kershaw, who is scheduled to start in Game 1. Kershaw boasted an impressive 18-4 record this season. He also had the second lowest earned run average in baseball with a 2.31 ERA, only bested by the Indians' Corey Kluber, who had a 2.25 ERA.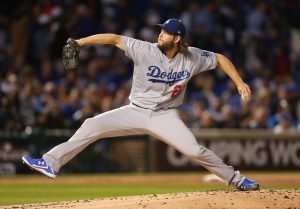 The Dodgers have another outstanding starting pitcher in the form of Alex Wood. The 26-year-old lefty had his standout year in his third season in LA, going 16-3 and keeping an ERA of 2.72.
Strong relievers and closers
Dodgers closer Kenley Jansen earned a total of 41 saves this season, with one blown save. Jansen's 41 saves was the second most in the MLB, only trailing Alex Colome of the Tampa Bay Rays.
Power hitting
The Dodgers struggled to hit for a percentage this season. The team averaged a .249 batting average in the regular season, good for 22nd in baseball. However, they had more luck hitting for power, with six players hitting over 20 homeruns. Leading the way was powerhouse Cody Bellinger. Although he had a .267 batting average, Bellinger hit 39 homeruns and batted in 97 runs.
Photo shoot fresh.#ThisTeam | #WorldSeries pic.twitter.com/T15R4ynO3z

— Los Angeles Dodgers (@Dodgers) October 22, 2017
The other five players to hit at least 20 homeruns for the Dodgers this year are Yasiel Puig with 28, Yasmani Grandal with 22, Corey Seager with 22, Justin Turner with 21 and Chris Taylor with 21. Justin Turner held the highest batting average of any Dodger, with a .322 average.
Ready to win
Dodgers' coach Dave Roberts is proud of his team's accomplishment of getting to the World Series, but wants nothing other than a Series win.
Kershaw shares his coach's sentiment and wants nothing more than to win the World Series. He might contemplate retiring if they accomplish it this year.
The stage is set. The Dodgers are ready. The only thing standing in their way is the Houston Astros, which are certainly no joke. But the players and staff are prepared and determined to bring the championship home to LA.